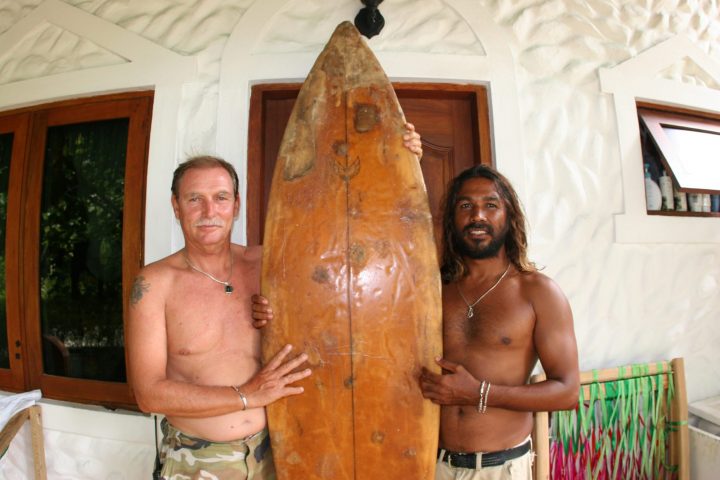 Luxury Surfing in the Maldives
Featured Image: Tony Hussein Hinde & Dara Ahmed
A retrospective look into the humble beginnings of Maldives surf tourism in 1989 and the tale of a legendary Australian surfer, to the luxurious five-star settings, sustainable surf tourism and the world's most prestigious surfing event of the modern day.
History of Modern Surfing in Maldives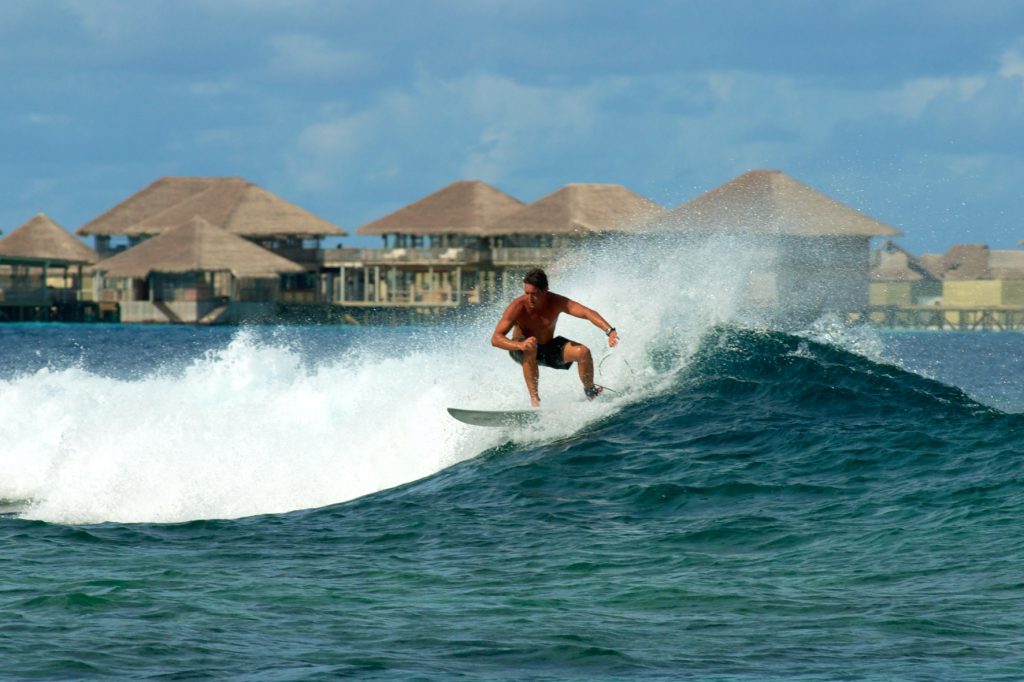 The international surfing community's best kept secret was concealed by an Australian man for more than two decades. Tony Hussein Hinde, the pioneer of the Maldives surf travel industry, arrived in Maldives by chance in 1973 as a 20-year-old adventurer. The private yacht that he and fellow Australian friend hitched a ride, became stranded upon an exposed Maldivian coral reef, 3 nights after departing the shores of Sri Lanka.
The pair made a discovery that Maldives was home to picture perfect, empty surf breaks that the world was yet to know about. It was evident that surfing had not yet taken off in Maldives and he desired to keep it that way. With the utmost discretion, Tony revealed his dearest secret to only a very select few he deemed would honour a pledge of absolute secrecy. All but one comrade kept the pact.
After travelling the incredible atolls delivering rice and supplies to local inhabited islands, Tony soon came to realise North Malé was an ideal home base. He lived on Himmafushi Island for 15 years. Tony Hussein Hinde married Zulfa Ismail, a local Malé woman in 1983, after adopting the Islamic faith and a simple local Maldivian lifestyle. As a means to support his young family, he first started providing surf tours in 1989 for his close personal contacts. Two years later, Atoll Adventures PVT LTD was formed and became the first specialist surfing operator in the Maldives. The company was the sole surfing agent of Tari Village Resort, situated on Kanuoiy Huraa Island at the time. Tony handpicked the island, now known as Cinnamon Dhonveli today, due to its unparalleled location and in his opinion, it represented the best region of surfing in the Maldives.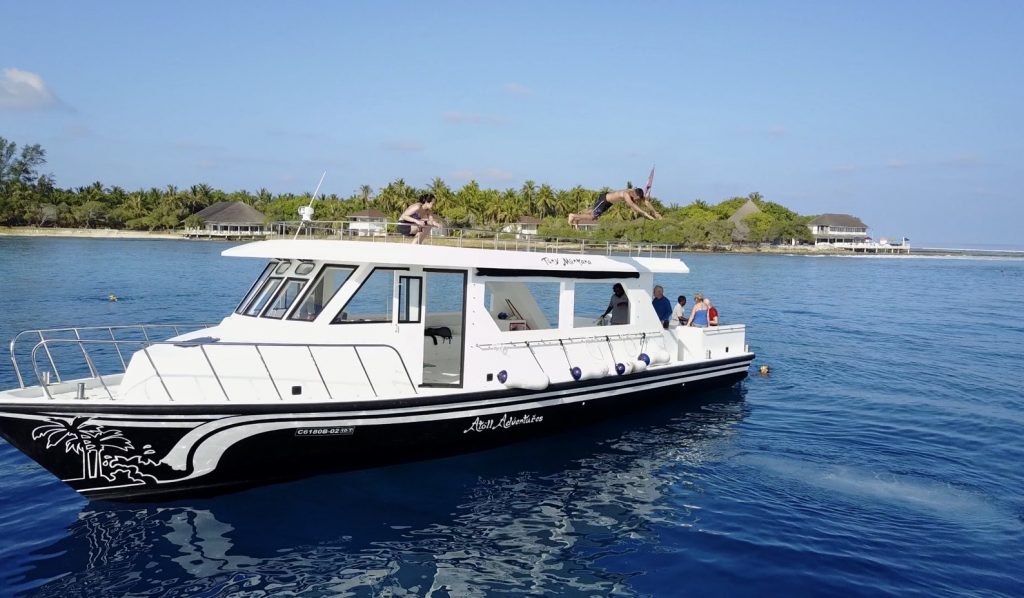 As Tony strategically decided to introduce the world's surfing community to the Maldives, he believed surf tourism should be managed in a responsible and sustainable manner. The number of surfers staying on the island was limited in the very beginning, in hopes to prevent overcrowding and mass tourism. Tony was passionate about ensuring all his guests had an enjoyable experience, were well looked-after and of course, got their fair share of perfect pristine waves.
Over the decades, successive resort managements across the Maldives have embraced Tony's surf tourism philosophy and supported it in managing the access to Maldives' most acclaimed surf breaks, including world-renowned 'Pasta Point,' perched at the end of Dhonveli's house reef. Today, a maximum number of just 30 surfers can be booked on the Atoll Adventures' surf program at Cinnamon Dhonveli Resort.
Sadly, at age 55, Tony Hussain Hinde rode his last wave at his beloved Pasta Point on May 27th 2008, where he suffered a cardiac arrest and was unable to be revived. He died doing what he loved most, in one of his favourite places in the world. Tony surfed his way into the Maldives 48 years ago and left behind a legacy that to this day, continues to grow and provide a significant source of income for a beautiful island nation and its surf community.
Dara Ahmed, Operations Manager of Atoll Adventures worked with Tony for over 15 years, spending more time with him than his own family. "Tony Hussein Hinde was more my family than my boss. A brother, a friend, a mentor. I worked side by side and never felt he was my boss, it felt like he was a best friend and a brother."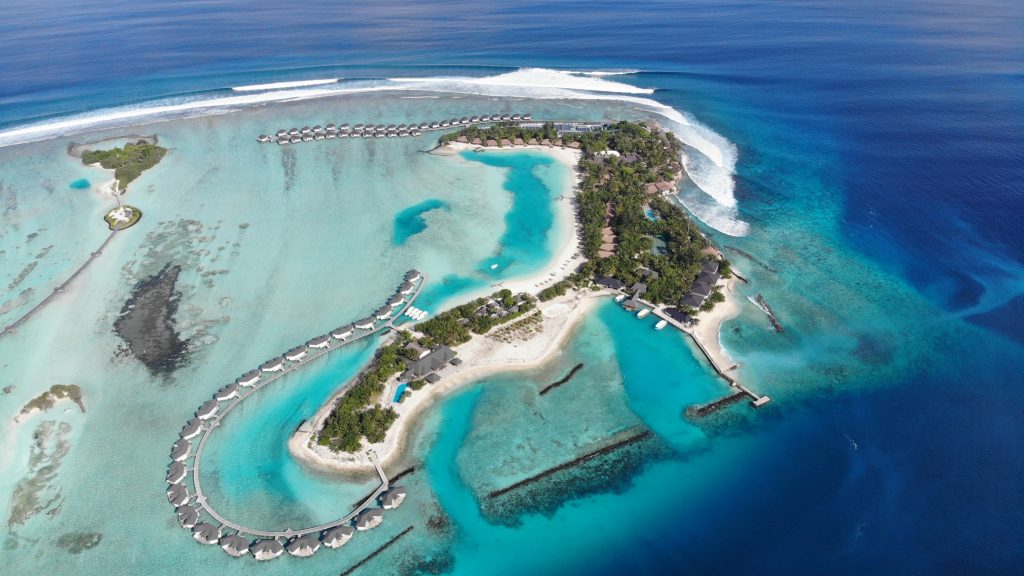 Having worked at Atoll Adventures for over 20 years and being the most experienced Surf Operations Manager in the Maldives, Dara is a highly respected role model for Maldivians seeking a career in the country's surfing industry. Dara started surfing in 1994 and began working at Pasta Point in 1995. During the mid-'90s, the resort was home to just 24 rooms and fewer surfers; predominantly Australians, Americans, Japanese, New Zealanders & Brazilians. Dara reflects fondly on the days of manual guest relation procedures and surf operations. "Very slow boats. No mobiles or radio sets. There was no way to check the forecast, wind direction, surf size or swell like we do now. In the old days, we took a chance based on our experience, and mostly we used flags for the wind direction.
Now we can check where the swell is coming from and what the wind will be like in advance as we are connected with modern day technologies. We can immediately contact our guides and clients via radio and mobile communications, and we arrange immediate surf transfers, even if it's just one client."
Dara describes the times when the resort's safety plan was also based on a flag system.
"If there was an injured surfer, a flag would be flown and a dhoni arranged for the surfer to be taken to Male, a one-and a-half to two-hour journey in those days. Now if there's an incident we immediately know what has happened and the island's in house doctor will attend to the injured. If they cannot be treated on the island, the client is taken to Male, just 20-minutes by speedboat." Today, the Atoll Adventures team continues Tony Hussein Hinde's legacy of providing highly sought-after surfing holidays to Pasta Point. His principles of service and sustainability remain, along with his training and support ethos. Atoll Adventures prides itself on employing only local Maldivian staff and surf guides. All surfing guests and companions staying at Cinnamon Dhonveli Resort must book the Atoll Adventures surfing package which permits surfing and includes airport transfers, accommodation, full board meals, unlimited surf transfers, fishing, snorkelling and all Maldives taxes. Bookings can only be made through Atoll Travel or one of its accredited agents as Atoll Travel coordinates all the surf bookings and manages the number of surfing guests at Pasta Point.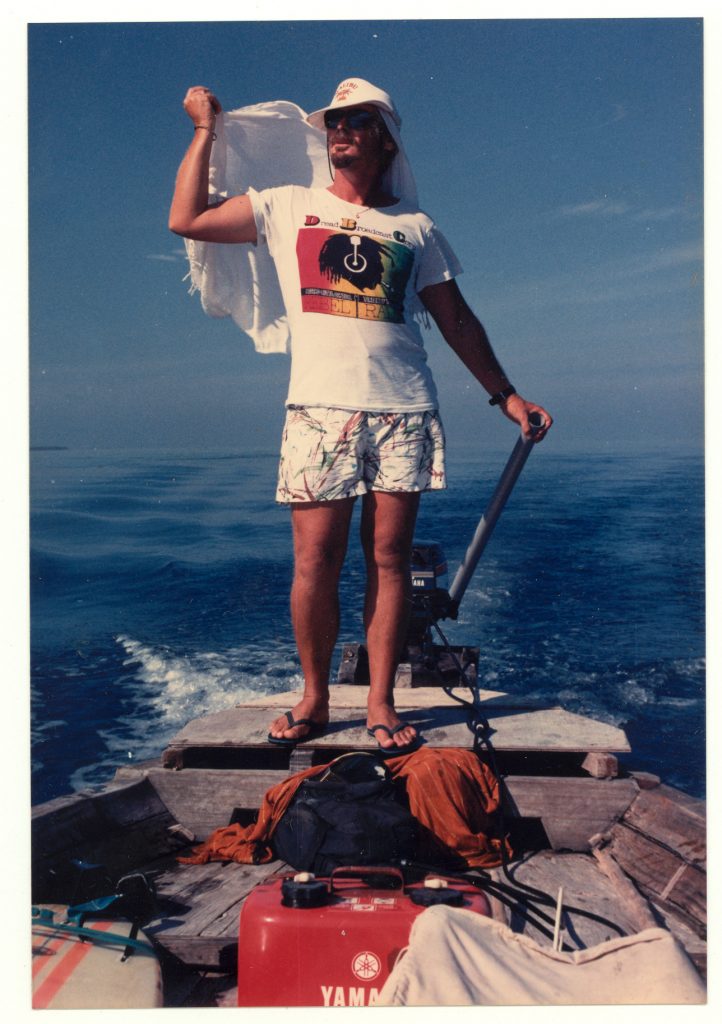 Fast forward 32 years since the early days on Kanuoiy Huraa Island and Cinnamon Dhonveli is now home to 150 water, garden and beach villas. Named the Best Surf Resort in South Asia by the South Asian Travel Awards, for three consecutive years (2016, 2017 & 2018), the Best Surf Resort 2019 by Maldives Travel Awards and the Best Maldives Surf Resort 2020 by South Asian Travel Awards, it's clear the experienced team from Atoll Adventures are doing something very right. With a number of Australian and USA clients returning annually for more than two decades to get their fix of the perfect left-hand wave Pasta Point, it's a true testament to the legacy Tony Hussein Hinde began in the late 1980's.
Naturally, the popularity of surfing has grown globally, especially in European countries and in particular, in Russia during recent times. Pre-COVID, from mid-March to late October each year, Cinnamon Dhonveli was almost fully booked with surfing guests, with an impressive rate of 75% repeater guests annually. "We actually never closed (in 2020). We had one client staying with us over the whole lockdown period. The guest did a 6-month stint which kept the lights running on the island. In hindsight he said it was one of the best things he ever did, he just arrived back yesterday for a 54-day stint," reveals Dara Ahmed.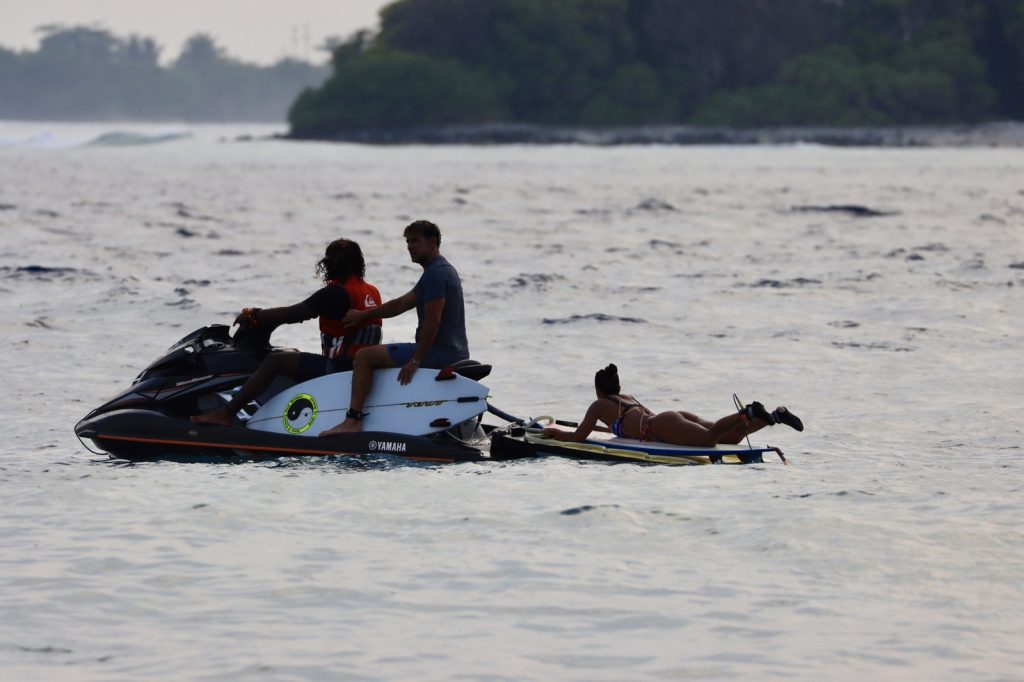 It's not unusual for periods within the peak surfing season (March – October) to book out 2 years in advance. The team at Atoll Adventures expect that once the Australian & New Zealand markets are able to travel again, the resort will see a surge of bookings for 2022 & 2023. In the upcoming half decade, the team from Atoll Adventures will continue to improve on the operation and services at the resort. At present Atoll Adventures has new customised boats for surfing and fishing, along with a Jet Ski used as safety and assistance vehicle, plus as a current deterrent for clients wishing to surf at times of high current. Acquiring more rental boards and running a surf school for general tourists at the resort who wish to experience surfing for the first time is also planned. Engaging with the Ministry of Tourism and key industry stakeholders who share the same view of enhancing the sustainability and overall quality of surf tourism nationally is high on the agenda, as Atoll Adventures believe this will result in better employment opportunities and career paths for local Maldivian surfers.
Tony Hussein Hinde is sadly missed and remembered every day. May he rest in peace.
The World's Most Luxurious Surfing Event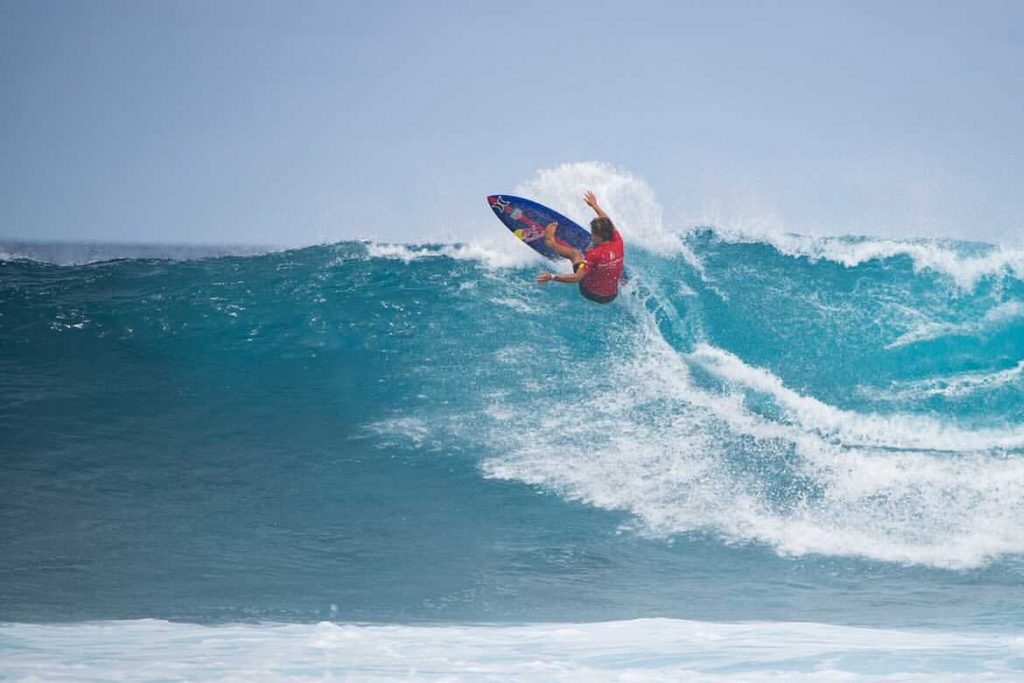 Labelled the most luxurious professional surfing competition in the world, the Four Seasons (FS) Maldives Surfing Champions Trophy, held annually at Four Seasons Kuda Huraa (since 2011) – excluding 2020) showcases the elite of the elite when it comes to professional surfing athletes. An invitational only 7-day spectacle, is exclusive to a handful of the world's most talented professional surfers, who exhibit their repertoire of surfing skills, by competing across three categories of surfboard riding: single-fin, twin-fin and triple-fin thruster.
Four Seasons (FS) Kuda Huraa, is highly regarded as one of the most luxurious surf resorts in Maldives, equipped with the experienced team from Tropicsurf. A stonesthrow from FS Kuda Huraa, is a selection of the best surf breaks in North Malé Atoll, including Sultans, a picture-perfect right-hander that rolls off the uninhabited island's reef. The region boasts some of the world's most beautiful, consistent and carve-friendly waves, making Maldives the perfect destination for such a prestigious surfing event. With a 7-day window and just three days required to complete the competition, the contest directors are spoiled with pristine surfing conditions.
The luxury doesn't end there… the Four Seasons Explorer vessel, is the Maldives' fastest and most luxurious liveaboard. "A unique feature of the Four Seasons Maldives Surfing Champions Trophy is the ability for spectators to rub shoulders with surfing's brightest stars, whether it's capturing the day's surfing action aboard the Four Seasons Explorer or during nightly cocktail functions within the modern luxury of the Four Seasons Kuda Huraa" says Scott Gillies from Tropicsurf.
Australian professional surfer Josh Kerr was crowned the 2019 Champion of the 9th Four Seasons Maldives Surfing Champions Trophy, impressively his second year consecutively, against fellow Australian Joel Parkinson. In the thruster division, 2019 Waterman Of The Year, Hawaiian Kai Lenny, took down the three-time World Championship Tour (WCT) event winner, Matt Wilkinson (Australia). Each year Tropicsurf invite one local Maldivian surfer to join the world's best; an unforgettable opportunity for an up-and-coming Maldivian surfer and the Maldivian surfing community as a whole.
Broadcast on an international stage, the Four Seasons (FS) Maldives Surfing Champions Trophy is designed to test a surfer's depth of talent and celebrate surfing's rich history. The prestigious event is closely followed by fellow professional surfers, champions and international surfing fans.
Surfing and Sustainability in Maldives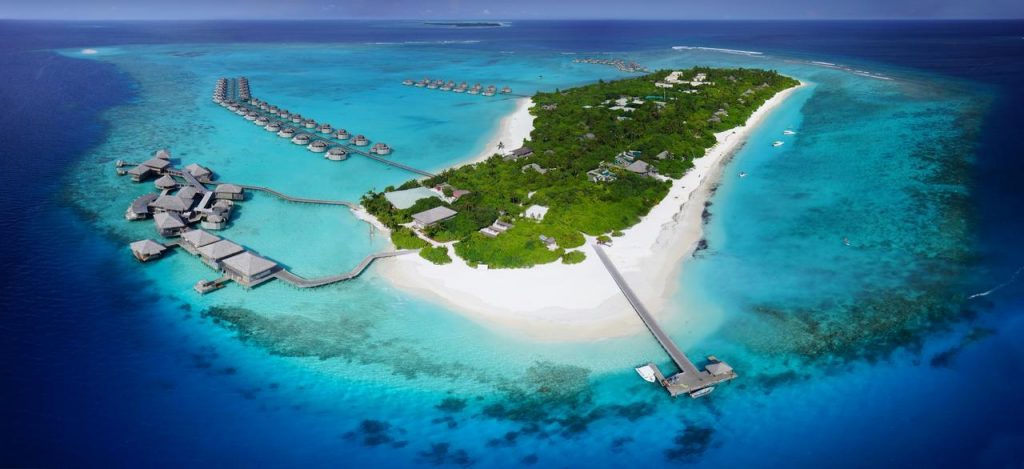 Sustainability is at the core values of Six Senses Laamu. Just by staying at the resort, guests contribute to the resort's own sustainability fund, which finances marine conservation projects and initiatives for 13 local island communities. Based at Six Senses Laamu, Tropicsurf Guide Nicole says "Whether it's your first-time surfing or you're a seasoned pro, everybody can enjoy surfing's ultimate thrills in safety, comfort and style at Six Senses Laamu, and adopt sustainable practices on the island, such as learning from the leading marine scientists at the 'Maldives Underwater Initiative (MUI) about life underwater and how best to protect it." The MUI partners with 3 NGOs: The Manta Trust, Blue Marine Foundation and The Olive Ridley Project. Six Senses Laamu has the largest Marine Biology team of any resort in Maldives and is the proud recipient of the Gold Award from the World Travel Market Responsible Tourism Awards – for Wildlife and Nature Conservation in 2019. Planting microgreens in the garden, making coconut oil at the Earth Lab, or for the little ones, joining in on the Junior Marine Biology program are all just the beginning of a surfer's sustainability journey at Six Senses Laamu.