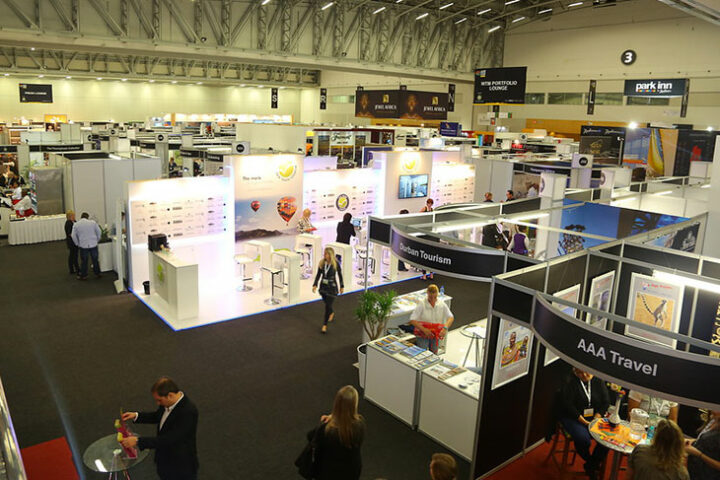 Maldives awarded Best Stand Design at WTM Africa
The Maldives has won the 'Best Stand Design' award at World Travel Mart (WTM) Africa 2016, held from 6-8 April in Cape Town. The award was received by Haris Mohamed, Acting Managing Director of Maldives Marketing and Public Relations Corporation (MMPRC).
Other awards given at the fair included Best Stand Personnel, Most Innovative Stand, Best stand for doing Business and Most Responsible Stand. Prizes were given out after a raffle draw with more than 200 entries. The prizes were sponsored by Adaaran Resorts Maldives and Beach Wood Hotel, Maafushi Island.
"MMPRC, together with five companies from the industry represented Maldives at the 3rd edition of WTM Africa, held in Cape Town. Maldives' is an active stand showcasing the Maldivian culture and beauty in its theme," MMPRC said in a statement.
"While Maldives is participating in this fair for the first time, it is a great opportunity to promote Maldives as a tourist destination whilst creating new business networks and ties in the South African market. The biggest promotional campaign of the year, the Visit Maldives Campaign 2016 is also widely promoted throughout the fair with additional advertising on billboards."
In 2015, the number of tourists from South Africa increased by 39.9 per cent with a total of 4,170 visitors, representing a market share of 0.3 per cent. According to the MMPRC, with the right promotion, the market shows great potential for growth.
World Travel Mart Africa is a vibrant, culturally diverse, business-to-business travel and tourism event, presenting a diverse range of destinations and industry sectors to South African, African and International travel professionals.
WTM 2017 will be held from 19-21 April in Cape Town.