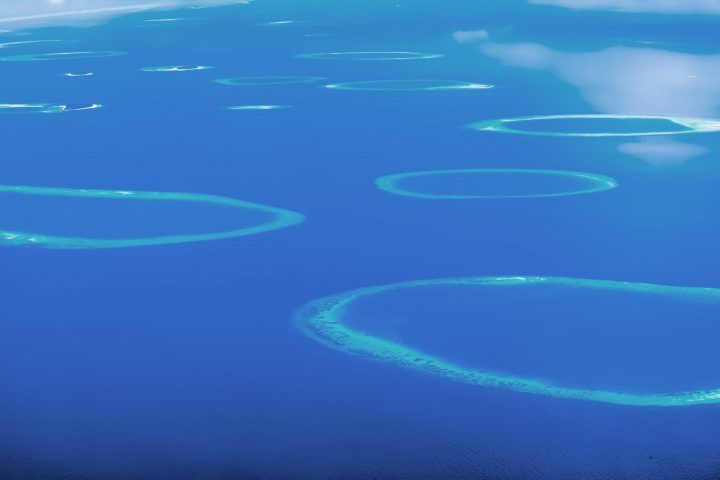 Maldives Government Seeks Bids to Develop and Operate Resorts
On 17 January, the Ministry of Tourism (MoT) announced three islands to be leased as a cluster from Shaviyani Atoll Maldives. This announcement came as a revision to MoT's initial Invitation for Bids (IFB) first published on 26 October 2021 welcoming investment opportunities for foreign and local investors interested in developing and operating a tourist resort in the country.
The newly announced three islands are Dhigurah, Medhurah and Mairah (Dhiguvelidhoo) with USD 1,200,000 set as the minimum lease acquisition cost for all three cluster islands from Shaviyani Atoll. The revised IFB now entails 19 available islands for tourism investment.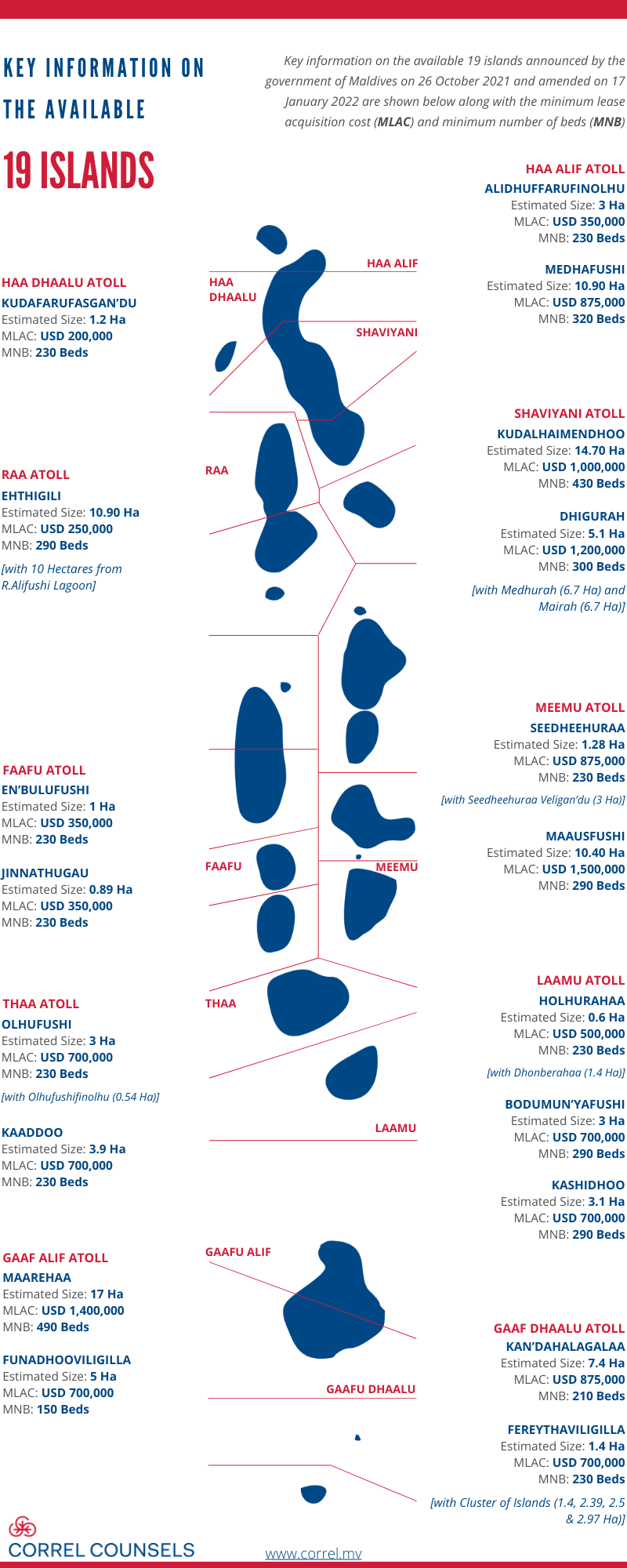 You may view a map displaying the 19 available islands along with its key details. For more information on resort investments, you may read the 2022 Guide on Resort Investments for an overview of the regulatory framework and practices on resort development and operation for those interested in investing in the Maldives tourism landscape.
Note: The Map and Guide are both courtesy of Correl Counsels LLP, a multi-disciplinary firm providing legal and consulting services.