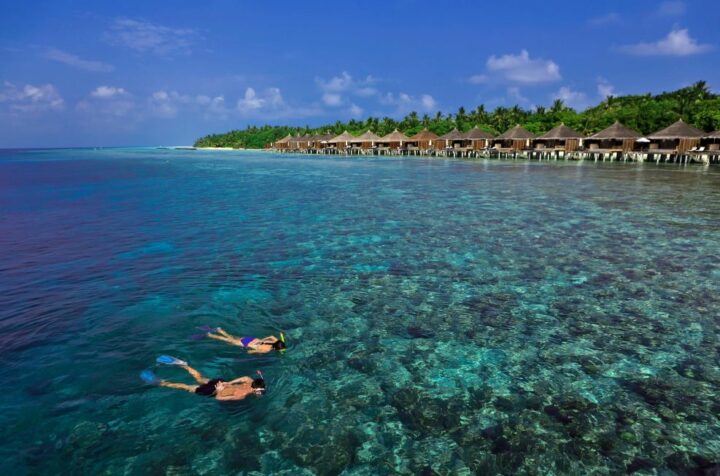 Maldives looks to tap into Indian market
The Maldives is setting out a strategy to attract more Indian guests, with the island nation seeing rapid growth from the country as a source market. According to statistics released by the Ministry of Tourism for 2016, Indian arrivals surged 27.9 percent to 66,955, by the end of 2016, making it the country's fifth largest overseas source market.
By end of January to June 2017, a growth of 24.7 percent in arrivals was observed from the Indian market over the same period in 2016.
Ten Maldivian companies took part in the South Asian Travel Trade Exhibition (SATTE) 2018, held in Delhi from January 31 to February 2, to tap into the growing numbers of Indian arrivals.  SATTE is the first international trade exhibition Maldives Association of Travel Agents and Tour Operators (MATATO) took part in 2018.
This strategy of tourism marketing and promotion is in line with the LexisNexis 2016 'Summary Report for the Ministry of Tourism' which reveals the Maldives' need to maximise the exposure and benefits of face-to-face engagement from existing events and fairs.
India is an important source market for the Maldives. There is a huge potential for growth as recently, Indian economy depicted a boom indicating a growth in the rising middle-class and disposable income of the Indian population. Factors attributing to growth also include policy and regulatory support by the Indian government.
The United Nations World Tourism Organisation (UNWTO) predicts that India will account for 50 million outbound tourists by 2020. The 'KUONI Travel Report India 2007' also predicts that total outbound spending will cross US$28 billion mark in 2020.
According to the PATA Annual Tourism Monitor 2015 – Early Edition, Indian arrivals into Asia Pacific region were growing at an extremely strong rate during the last five years. In the same period, South Asia recorded over 400,000 arrivals from India.
As the world witnesses a surge of Indian travellers, it is important to review the perspective of Indian travellers to the Maldives. Given India's close proximity to the Maldives, the low-cost of international airfares and availability of affordable travel packages can influence the behaviour of Indian travellers. This, along with the huge growth, proves India to be a budding market for the Maldives.