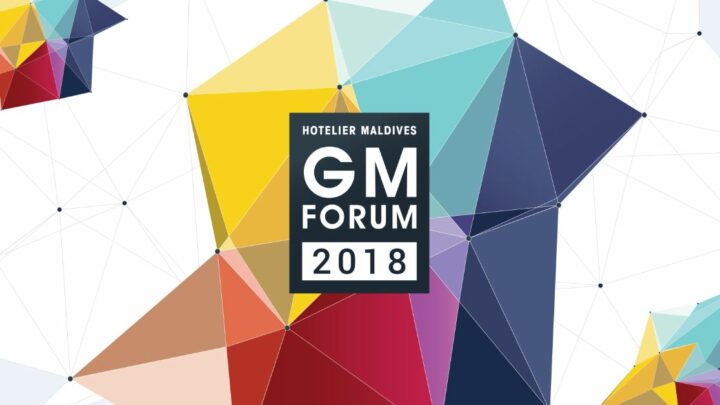 GM Forum 2018 to feature discussions on a myriad of hotel industry issues
April is set to see extensive discussions on the status of and major challenges facing the country's tourism industry today at the Hotelier Maldives GM Forum—the only dedicated event in the Maldives for resort general managers. The third edition of the GM Forum will be held on April 18, 2018, at Kurumba Maldives.
Since inception in 2016, the GM Forum has served as a platform for over 100 GM's to get together and discuss the issues faced by the industry at the time. This year, the GM Forum will be themed around some of the key topics facing the industry today; including tourism-related taxation, trends in destination marketing, guest transfers and best practices in increasing non-room revenue for hotels.
In the previous editions, the GM Forum touched on a myriad of issues including the need for collaborative discussions on the status of the industry, best practices for revenue management, legal and compliance related operational challenges and competitiveness of established resorts. The GM Forum has also featured topics themed around demand, supply and performance in the Maldives, infrastructure development at the Maldives Airports Company Ltd, Employment Law, tourism promotion, etc.
Similar to previous years, the GM Forum 2018 will feature keynotes and panel discussions allowing the GM's to hear from their peers and some global experts on various key topics. Now in its third year, the GM Forum has already become a must-attend event for GM's and the optimum choice for suppliers and service providers to reach out directly to general managers and top hotel managers.
The previous edition of the GM Forum, held April 19, 2017, at Hulhulé Island Hotel, brought together leading hotel industry professionals, including over 40 general managers, and 100 industry leaders, policymakers, resort operators and owners, and other hospitality industry stakeholders including suppliers.
The keynote speech at the event in 2017 was delivered by Hussain Afeef (Champa), the Chairman of Crown & Champa Resorts. In his speech, he describes tourism in its infancy in the isles, when he and Mohamed Umar Maniku ushered in the era of tourism to the Maldives. Please see the full video here:For general and sponsorship inquiries, please contact Bunaanath Yoosuf by sending an email to bunaanath@167.172.155.58 or call +960 791 0848 and +960 791 0858.