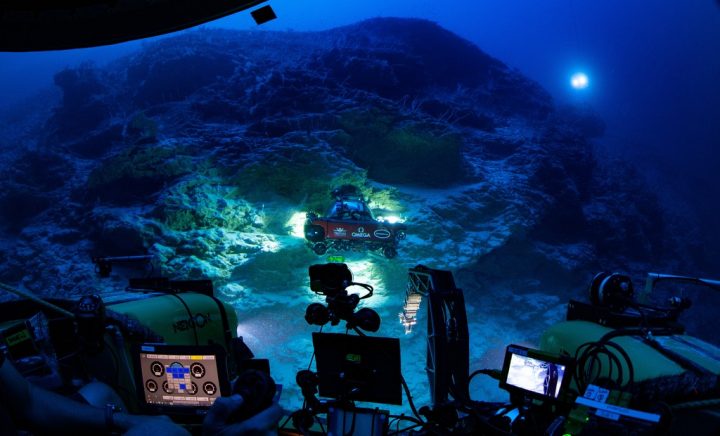 Maldivian Aquanauts Set to Sail on a Scientific Quest to Explore and Protect the Maldivian Ocean
In partnership with the Government of Maldives, the UK marine research institute, Nekton is launching the first systematic survey and sampling of the Maldives from the surface to 1000-meter depth, in order to mitigate the impact of the climate crisis on the small island nation.
The mission is set to commence on the 4th of September and an international science team will be joining 10 Maldivian marine scientists that have been selected as the "Maldivian Aquanauts", to explore what lies below the unknown deep ocean.
It will be deploying two of the most advanced human occupied submersibles alongside robotic and autonomous systems and over a dozen research technologies that are supported by 40 partners. The team will be at sea for 35 days and the first descent will be led by an all-women team of Aquanauts; whose names will be announced at a press conference that will be held on the 1st of September.
Professor Lucy Woodall, Nekton Principal Scientist, Department of Biology, University of Oxford, who is leading Nekton's international scientific team, explained that they are attempting to locate and document critical nurseries for fish and coral, especially in the deeper ecosystems, to help strengthen the nation's resilience to the impacts of the looming climate crisis, by identifying key habitats that require protection.
"To protect our nation, we need to protect what is in our ocean. Doing this meaningfully requires a deeper understanding of what is in our oceans, and this is what we are launching with the Nekton Maldives Mission" stated the Minister of Fisheries, Marine Resources and Agriculture, Dr. Hussain Rasheed Hassan.
The Maldives is a big ocean state that is made up of 99% ocean and just 1% land, but almost nothing has been explored from 30 meters below the nation, therefore, this survey will be the first of its kind.
Featured Image: Nekton