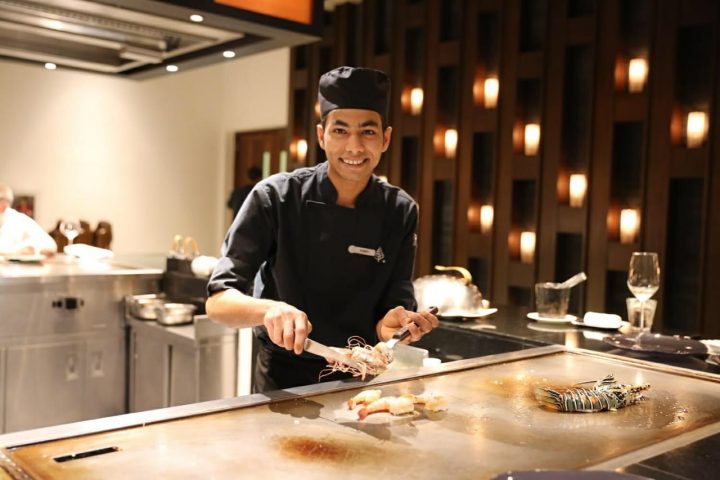 Maldivian Sushi Chefs, Yes They Do Exist!
The Maldives is a natural paradise, its azure waters home to vibrant sea life interwoven with enticing white strips of sand, which have spawned a flourishing tourism industry that even the pandemic couldn't dampen. New resorts are opening on a seemingly continuous basis. Each with the aim of wowing their discerning audience.
Japanese cuisine is popular the world over, so with a plethora of luxurious resorts all seeking to provide the best culinary experience, it is no surprise that resorts now feature a specialised Japanese restaurant, many of which are linked to, or have taken inspiration from, renowned names such as Nobo and Zuma.
When people think Japanese and sushi, they often have raw fish in mind. A menu will typically include sashimi, nigiri and maki, all traditional Japanese fish dishes. Sushi is actually the prepared vinegared rice, while Sashimi is raw fish or meat, but no rice. Nigiri is a combination of sushi and sashimi and Maki is layers of fish, vegetables and sushi rice rolled in sheets of seaweed.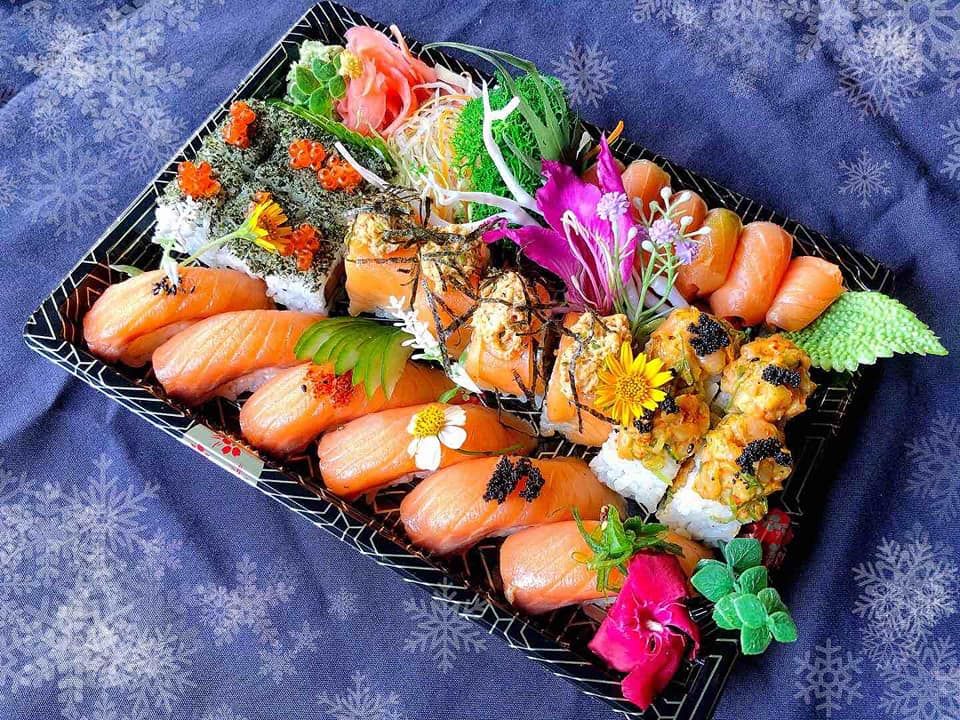 Making delicious, melt in the mouth sushi and sashimi requires a skill in both preparation and platting that is difficult to learn and takes time to perfect, especially as the raw fish makes them one of the high risk foods. Therefore, having skilled chefs that understand how to source, prepare and store the raw ingredients safely is even more important.
The Maldives can offer some of the highest-quality sushi and sashimi in tandem with stunning architecturally crafted environments, with views guaranteed to provide an unforgettable dining experience. Prestigious resorts attract some of the leading sushi masters lured by the challenge of being able to showcase their skill and set their restaurant firmly on the foodie map. Other resorts utilise the skill of international chefs that 'specialise' in Japanese cuisine, whilst a few utilize the talent on their doorstep as, despite a perception that there is a lack of professionally trained chefs, there are actually several highly trained Maldivian sushi chefs.
These chefs all share a passion for the industry and whilst each have evolved in their own way, they all started their journeys as apprentices and then seized the opportunities presented to them gaining international exposure and training from world class chefs via international competitions, their work environment or from working abroad.
Chef Jameel Ahmed and Chef Ahmed Fatheen, both started their culinary journeys in 2004 and are now two of the leading sushi chefs in the Maldives.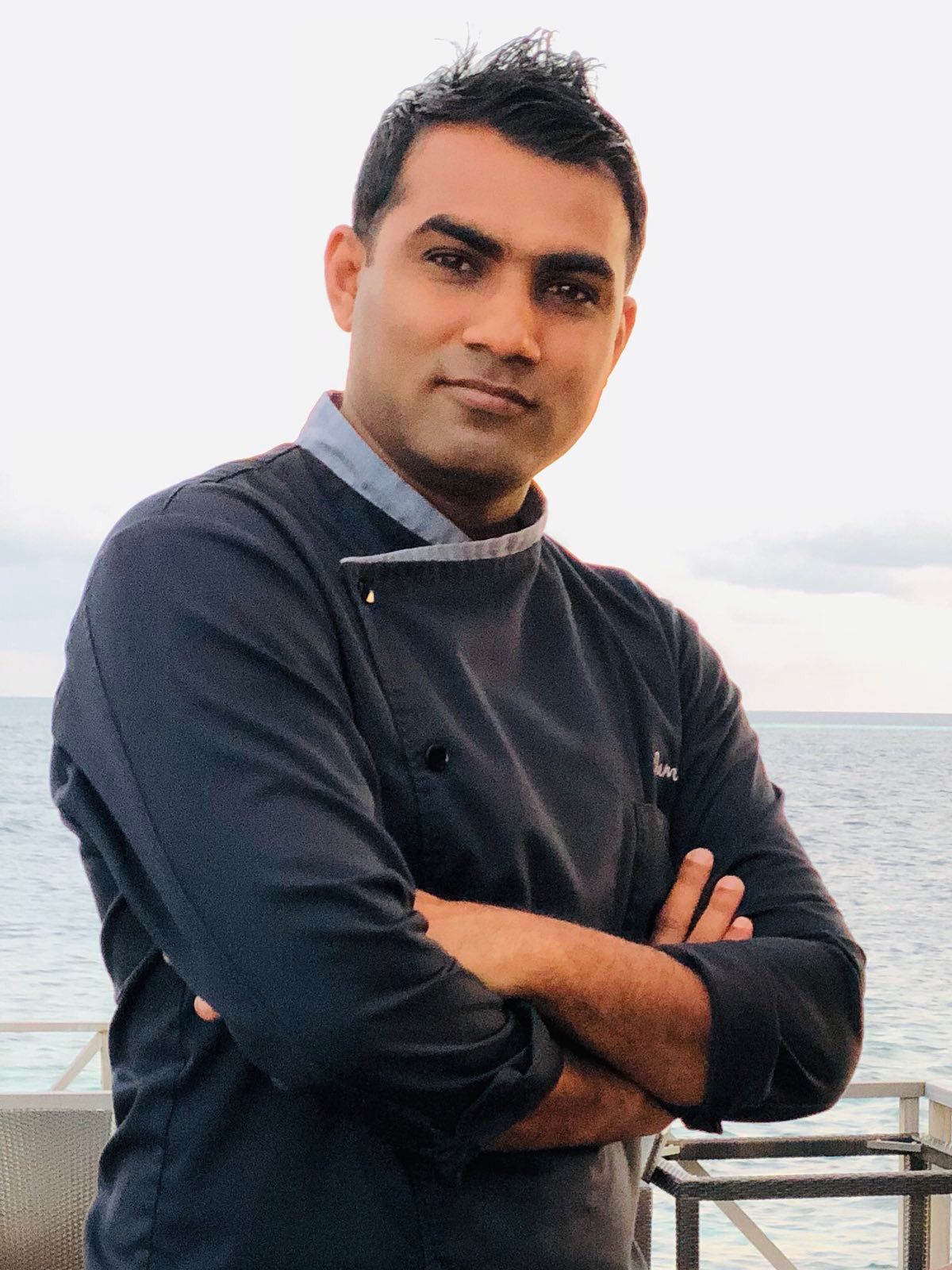 Chef Fatheen was first attracted to the art of Japanese cuisine whilst working with Four Seasons in Canada, he was excited by the intricacy of the dishes and challenges they presented which drew him to a mastery he has perfected over the years. The skills and passion ignited in Canada were further honed on his return to the Maldives by world class mentors.  Fatheen further developed his eye for detail and skill for creating tantalising flavours through various culinary competitions, scooping numerous awards in local and international competitions. He now owns and runs The House of Oshi in Hulhumale, the only Japanese restaurant accessible to both locals and tourists where he passes on his skill by tantalising platters and by training and mentoring other aspiring chefs.
Chef Jameel Ahmed started his culinary journey as an apprentice at Four Seasons Kuda Hura, starting in the Italian kitchen which took him to One and Only and then Four Seasons in Texas. It wasn't until he returned to the Maldives and re-joined One and Only in 2007 that he was enticed into the world of Japanese cuisine, a world he has mastered with a quiet, understated confidence that has made him a sought-after sushi chef.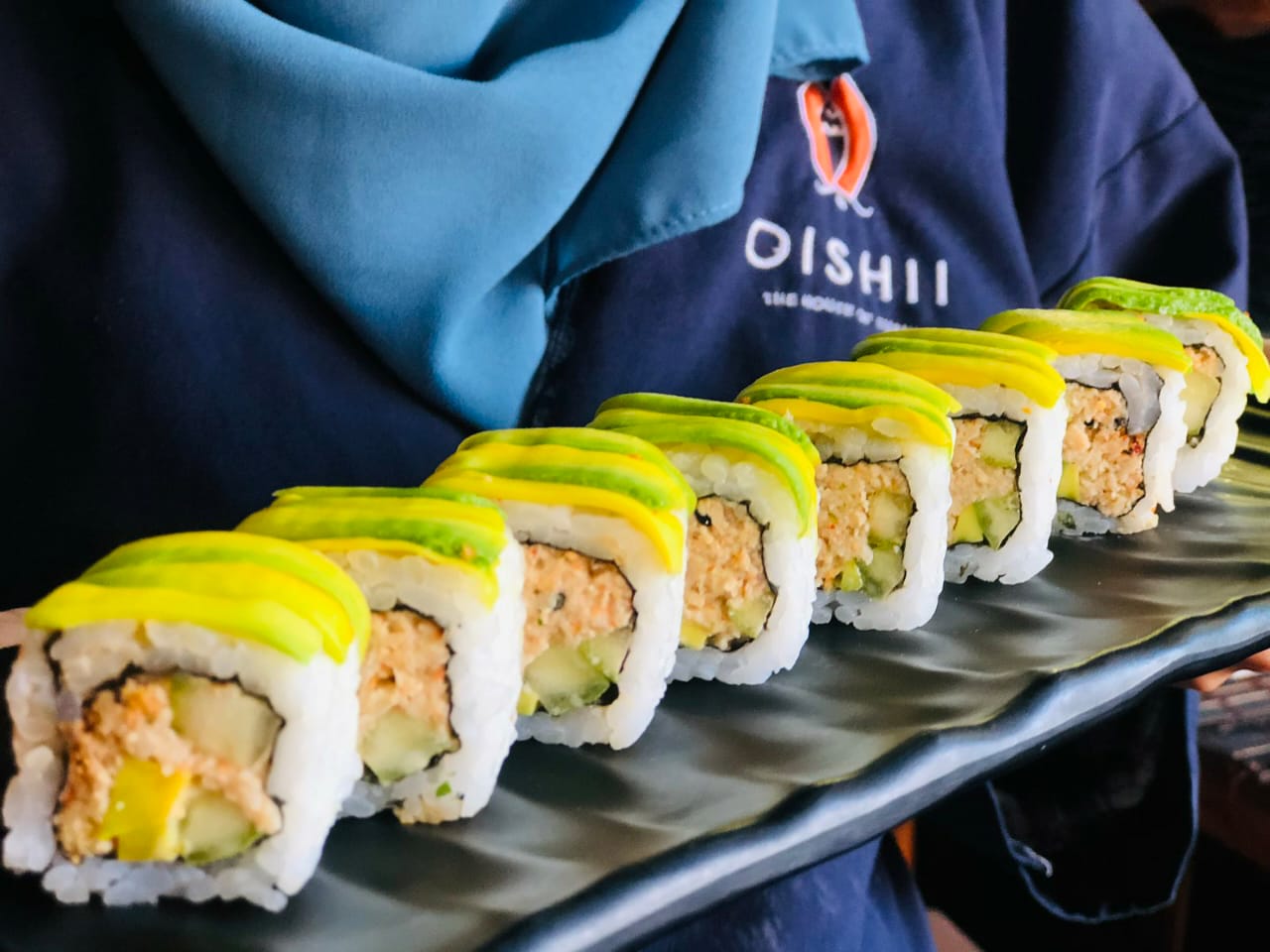 Chef Hiroaki Nakamura was Jameel's inspiration and mentor, but not a natural teacher, however Jameel soon learnt how to watch, question and study his mentor: his persistence and patience rewarded by explanation and demonstrations of the skills required. These skills were further developed during a nine-month cross exposure programme at One and Only's Nobu restaurant in Cape Town before returning to Reethi Rah in 2012 as Sous Chef of Tapasake, the resorts Japanese restaurant. In 2017 Jameel took the opportunity of going to Japan and working with Chef Hiro once again in his restaurant Naka Naka, where he relished the immersion of the Japanese craft. He returned in 2018 to join Huvafen Fushi until his recent appointment as Chef de Cuisine, in charge of IWAU, the Japanese restaurant at the newly opened Ritz Carlton. IWAU means 'to celebrate' a fitting title that honours both Chef Jameel and the tantalising Japanese flavours he creates.
Jameel's top tips for aspiring sushi chefs
Learn your products
Know how to assess and ensure the quality of fish, raw fish is a high risk product so there is no room for error. It's important to know how to clean and fillet the fish, how to slice it so that it melts in the mouth and which is the best part of the fish to use for what you are making, for instance the belly part of salmon and tuna is the best for nigari.
Take time to get the rice right
Understand that making sushi rice is a specialist procedure, the soaking and cooking need to be spot on so using a timer is essential. Also having a good vinegar recipe is key, recipes are often a closely guarded secret and only passed on to a trusted few so listen carefully.
Always use the best quality ingredients possible and make sure they are stored correctly
If you get the best quality ingredients, you must be able to store them properly. Using a super freezer not only keeps the fish properly but minimises the food safety risk as well.
Give it time and be patient
Focus on learning as much as possible and practicing, attention to detail is important so watch, ask questions and make yourself available to all learning opportunities.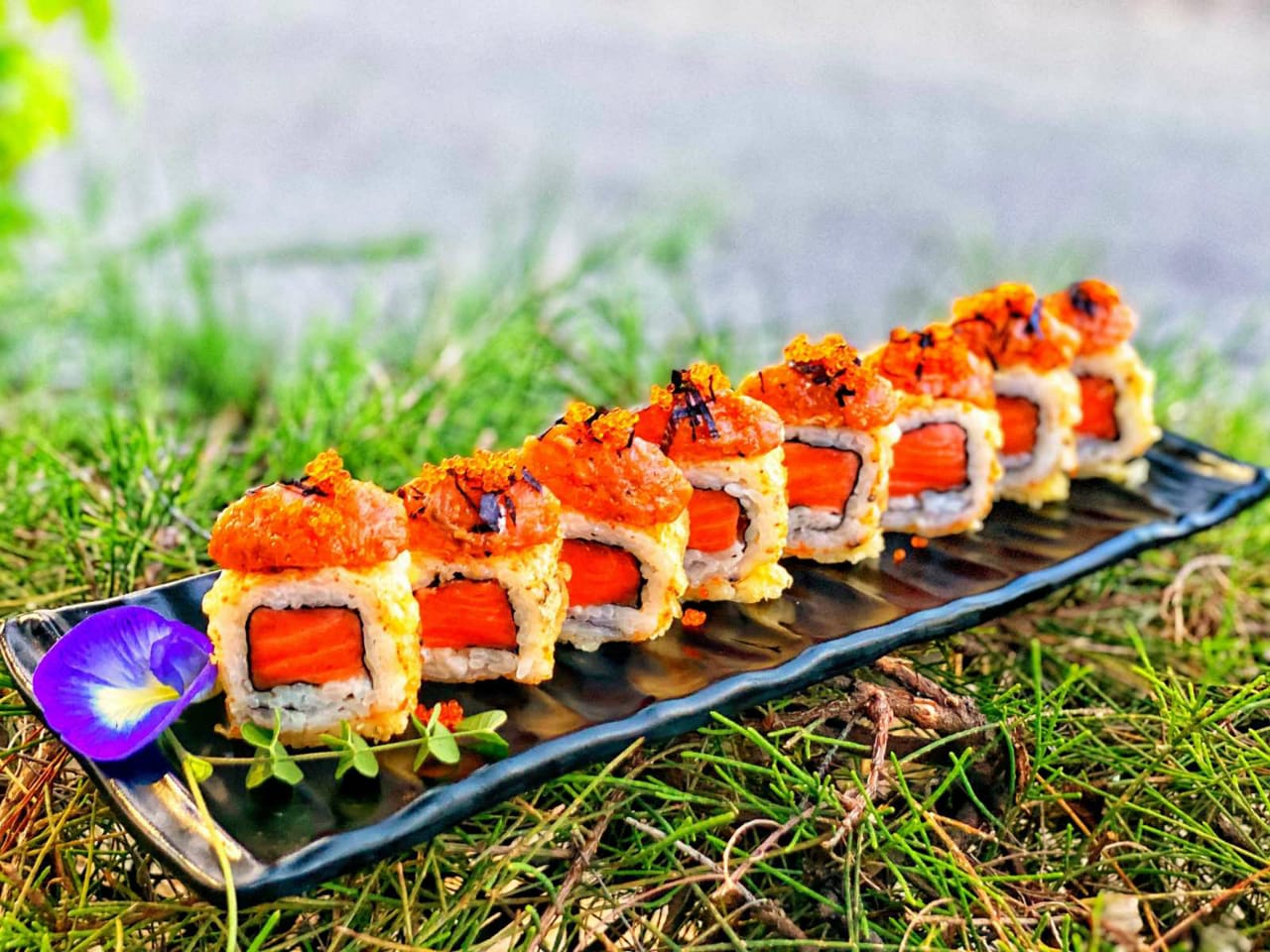 Opportunities for locals entering the culinary field have grown immeasurably over the past decade, with apprenticeship programs remaining an enviable way to fast track those who are dedicated. Several resorts now offer programs, however the Four Seasons apprenticeship scheme coupled with annual visits from Chef Tushikazu Kato has inspired and created more talented sushi chefs this has enabled a Maldivian to hold the position of sushi chef at Four Seasons Landaa Giraavaru for the past 7 years, first by Chef Mohamed Adil, who passed the baton to his younger brother Chef Ahmed Mazim who in turn passed it to Chef Hasssan Zareer (Kembo) who holds the position today.
Chef Ahmed Mazim
Mazim joined the apprentice program with zero knowledge, initially inspired by home visits from his older brother Adil, so it seemed natural for him to follow his footsteps. Mazim quickly developed his culinary skills, deciding that Japanese cuisine was the area to focus on, as he recognised that very few chefs were skilled at it. He started to watch and practice, gaining knowledge from Chef Kato and his brother, so it was a logical step for him to take over as the sushi chef when the opportunity arose. Mazim's skill was further enhanced by Chef Benito who taught him how to recognise the freshness and quality of raw fish and meat, both of which are extremely important in for sushi and sashimi.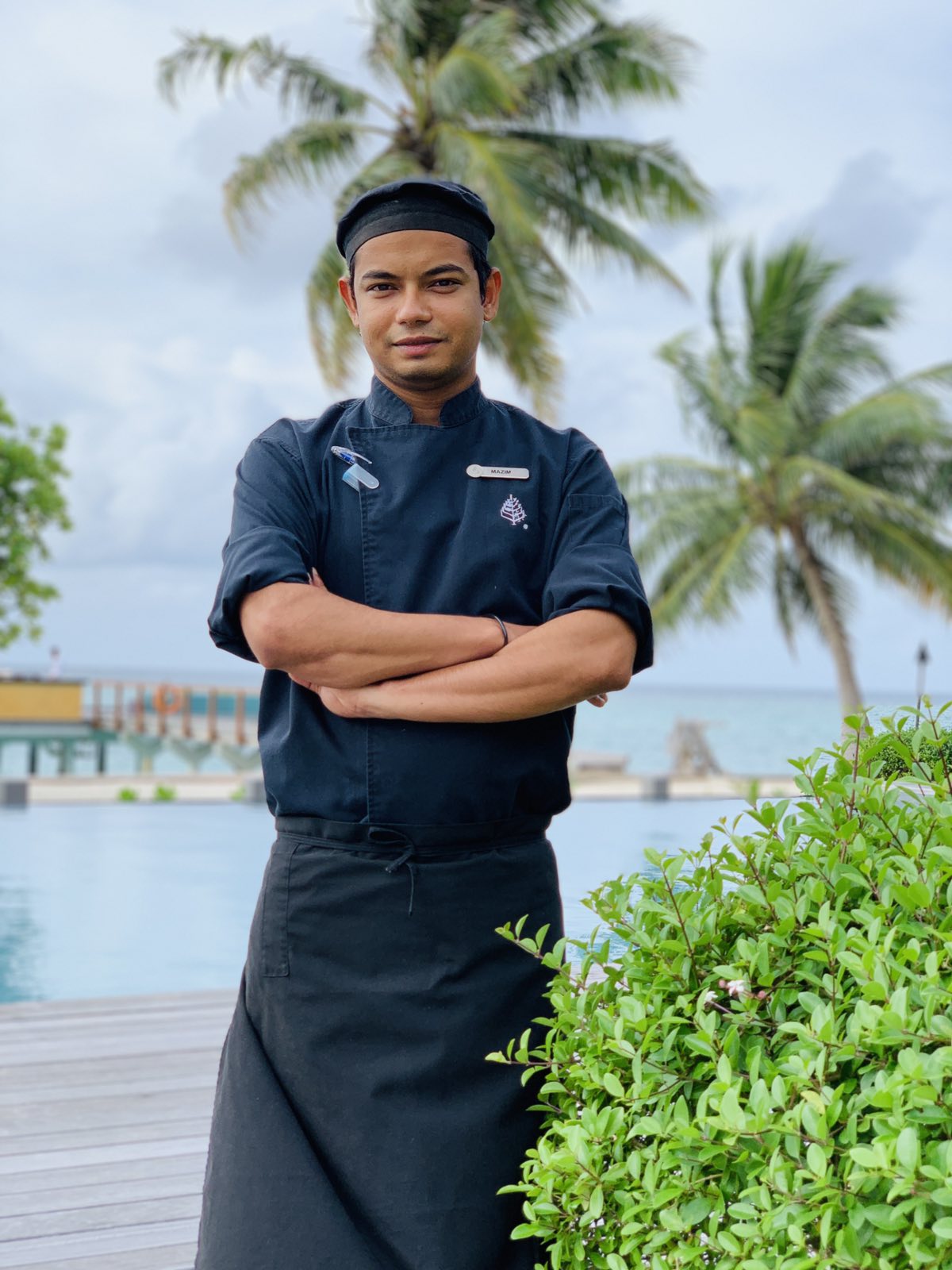 Mazim's Top Tips
Don't jump in too quickly, learn the basics and don't rush, there are no short cuts
Understand your ingredients, know how to store them properly to keep them fresh
Learn how to identify if your fish is good quality and safe to eat
Taste is key with sushi so get the rice right and focus on taste and flavours first before the presentation where you can take inspiration from your surroundings
Chef Hassan Zareer (Kembo)
Chef Kembo was inspired as an apprentice when given the opportunity to attend Chef Kato's class on how to make a perfect nigiri. Although he wasn't working in that area, Kembo continued to watch and learn from both Adil and Mazim, moving to the cold kitchen to work with Mazim and further benefit from Chef Kato's annual training. In 2019 Kembo was offered the opportunity to go to Japan for a month and learn from Chef Hirotsugu Tsumotota at the Tokyo sushi academy, where he graduated top of his class. Kembo also credits Executive Chef Jude for his success as he instilled the belief in him that anything was possible 'if you do it with your heart'.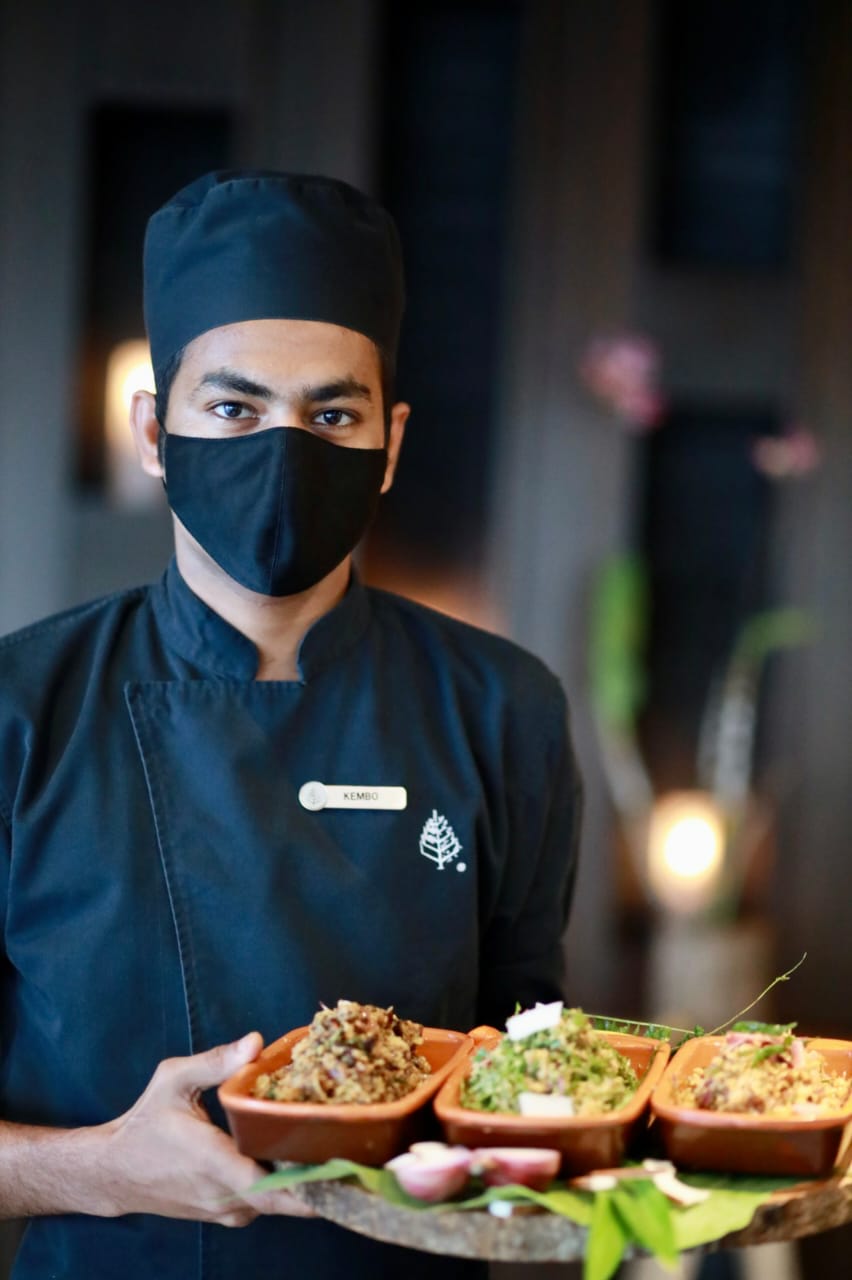 An important skill is the ability to work to consistently high stands when guests are watching, plus being able to communicate with them, both of which Kembo has perfected. He also leads sushi classes for guests and helps train apprentices on the basics of sushi techniques and key skills such as organisation. Kembo looks for those who are passionate, hungry to learn and prepared to practice as getting it right is hard work!
These chefs are just some of those who are proficient in the art of sushi and show that locals are just as talented at sushi as their international colleagues and may even have an edge. Fish are intrinsic to the Maldivian culture so it is unsurprising that chefs with a flair for the delicate and intricate are drawn to the art of sushi and sashimi. Add in the natural friendliness Maldivians are known for, plus a twist of showmanship and you have a recipe for creating an unforgettable culinary experience.
Featured Image: Chef Hassan Zaeer (Kembo)