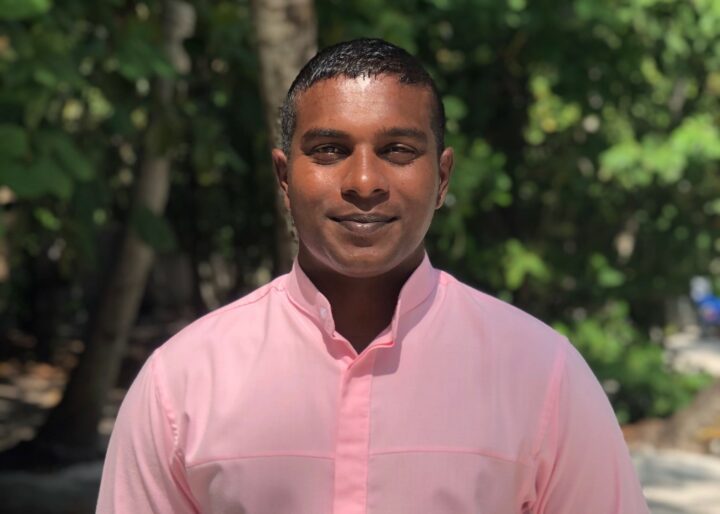 Young Hotelier: Mohamed Shaan, Security Manager, JOALI Maldives
We're excited to introduce a new segment – 'Young Hotelier', seeking out passionate and dedicated young hoteliers who are making waves in the industry. For the first profile in this segment, we're putting the spotlight on Mohamed Shaan, the young and enthusiastic Security Manager at JOALI Maldives. 
A dedicated soldier who served his country in the Maldives National Defence Force (MNDF) for 11 years, Mohamed Shaan is known for his honour, discipline and commitment. After leaving his post as a sergeant and a bomb or explosive ordnance disposal trainer from the army in 2017 he joined the hospitality industry and thereafter the public sector.
Shaan started his career as a security officer and was soon promoted as a team leader in the Security Department at The St. Regis Maldives Vommuli Resort. For someone with little or no experience in the hospitality industry or resort life, it was quite a difficult transition. Shaan was however aware of the challenges he would face in his new experience and it is with great motivation and willingness that Shaan never let go of his ambitions. He has overcome many obstacles; the training he received in his time in the army and the discipline he was taught by his superiors helped him.
Today, Shaan is serving the guests and hosts alike in the ultra-luxury resort JOALI Maldives. He joined as the assistant security manager and within a span of four months, he was promoted as the security manager leading a team of 10 hosts. He is responsible for the security and safety of the resort and of 300 hosts."I feel motivated and happy that I get to work in a property like JOALI Maldives. In its early stages, JOALI Maldives allows me to make a huge impact on the success of the property from the very beginning as well as to have the support of like-minded colleagues who are positive and hard-working. I would say the biggest pro is that I have a team of superiors who value my work and most importantly who give me the time to talk about things which I feel need to be rectified," says Shaan.
"The most important factors I consider to ensure the safety of JOALI Maldives would be dedication, love for the property, positive attitude, training and discipline by all hosts from all the departments. I believe with all these things, people will genuinely take care of the property, its assets as well as guests. I strongly believe it's the whole team who makes the place a secure and a safer environment for everyone. Not just one department."
With his very versatile work background, Shaan has not only showed the path to many of his former colleagues to successfully integrate into civilian life and the public sector, but he has also become an inspiration amongst the many people who had the misconception that army personnel is anything but hospitable and friendly. His dedication and unfailing commitment to his work, hosts and property alike have won the hearts of his colleagues and peers and the admiration of the management team."I foresee my future in JOALI Maldives as bright as possible as I genuinely believe in the property and its glory in the years to come. I believe JOALI Maldives is going to be one of the most successful stories in the Maldives hospitality industry. And I look forward to this day and for the success of my team and others working here," Shaan adds.
In his off time, as an internationally-certified advanced physical training instructor, Shaan devotes time to train the hosts of JOALI Maldives in fitness and swimming and has proved that what he has learnt in his previous life, can be applied and owned in the hospitality industry as well. He has shown time and time again that you truly don't need a patch on your arm to have honour or to serve your country and its people.