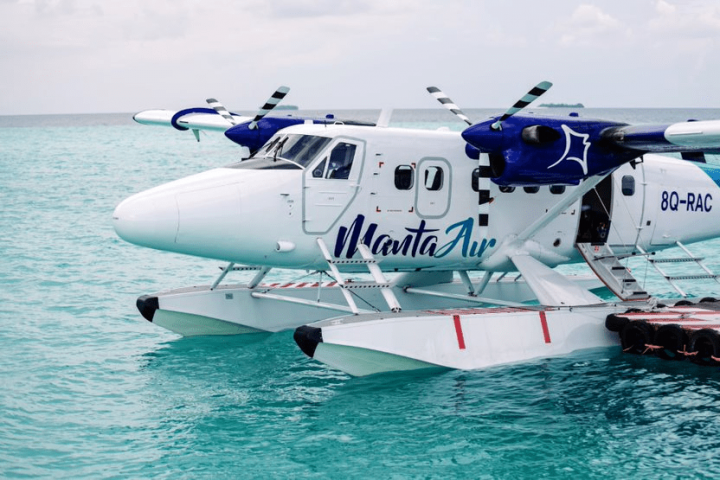 Manta Air Announces Plans to Expand Fleet
Manta Air has announced plans to expand its fleet with an additional 12 DHC6 Twin Otter aircraft for its seaplane service. The airline opened up for interested parties today to submit their Expressions of Interest (EOI) with proposal to Lease or Sell the 12 DHC6 Twin Otter aircraft for delivery dates in 2023 and 2024. The deadline for EOI is 15th January 2023.
"At Manta Air, we are continuously striving to expand and meet the demands of our customers. Our superior quality services now have been accepted by the tourism industry and we have seen a significant growth in customer demand for our product. Our shareholders are committed to continue investing and expanding the company and these plans for additional aircraft are to create the capacity required for us to bring on board the new customers waiting in our pipeline. With the addition of these aircraft we will be able to expand our network to more parts of the Maldives and allow thousands more tourists to experience the Manta way to fly," said Mohamed Khaleel, CEO of Manta Air.
Since the launching of its seaplane services in 2019, Manta Air has experienced immense growth in demand. The airline has helped eliminate uncertainty of flight timings and set new standards in services since its establishment. The expansion can help meet the continuing high demand from its customers. The airline currently operates fixed schedules domestic and seaplane flights to more than thirty hotel destinations, providing coverage to six regional atolls and three key airports across the country.