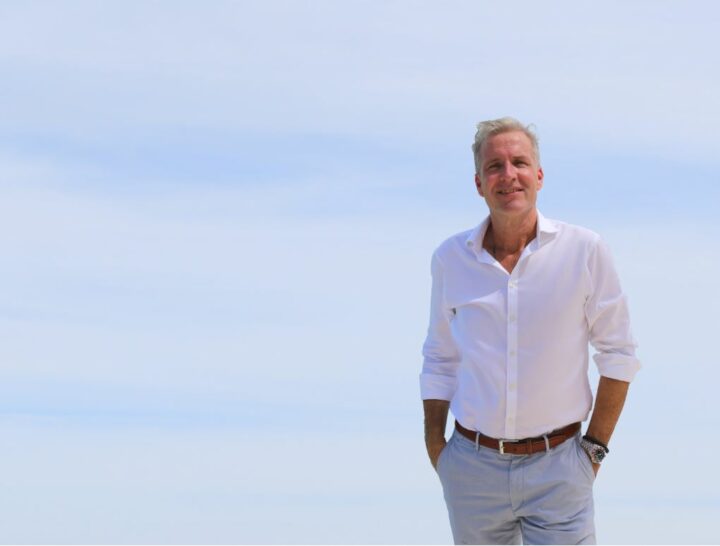 Martin van der Reijden, Vice President Operations, CROSSROADS Maldives & General Manager, SAii Lagoon Maldives
Martin van der Reijden is a dynamic hotelier with strong food & beverage and operations knowledge and an excellent range of international experience across all sectors of the hospitality industry. Spending many years with Hilton Worldwide, mostly in the operational department, Martin is an expert on renovations, rebranding and new openings, ending his 16-year-long stint at one of the biggest hotel groups with the opening of the Conrad in Phuket, Thailand.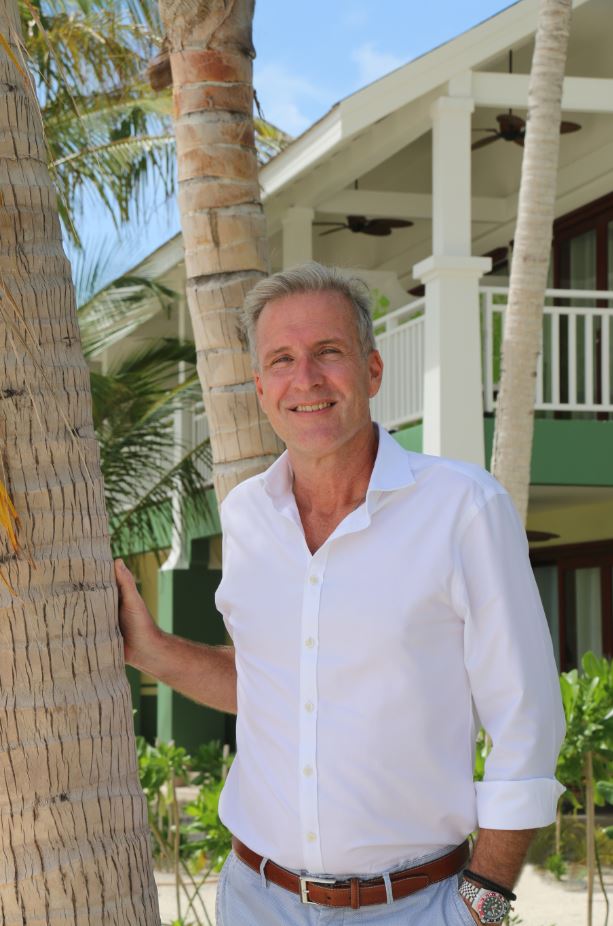 Following that, Martin took over the reins as the managing director of PER AQUUM, with Huvanfen Fushi being its flagship property, and was involved in the expansion of its portfolio to four properties. In this interview with the Hotelier Maldives, Martin tells us about his passion for hospitality, innovation, design and genuine care for guests and colleagues, and why he believes the hospitality industry is exciting with endless opportunities to grow.
Hotelier Maldives: Since when have you been working in the Maldives? And what are some of the projects you've been involved in here?
Martin van der Reijden: After PERAQUUM, where we were also involved in what later became the two Jumeirah resorts, I joined a friend in 2013 – who was a client of ours when I was working with Isabelle Miaja from the Miaja Design Group – as the director and general manager of the recently opened LUX* North Malé Atoll. I was involved in this project from its conception from literally a little picnic island with chickens on it. It was an amazing time and experience to see such a spectacular project come to life. The resort is open now and by all accounts is doing very well.
HM: How did you find yourself working on the CROSSROADS Maldives project? And what does your role encompass?
MR: As Vice President of Operations forCROSSROADS Maldives, the nation's first and largest integrated lifestyle destination developed by Singha Estate PCL and its hospitality sector S Hotels & Resorts, my role, first and foremost, is to establish a plan with key milestones and implement them on time. We achieve this by finding the right people, sourcing operating equipment and ensuring the communications plan comes out at the right time.
I am involved from the ground up to ensure the successful opening of the project, complying with all local requirements from transport to safety & health to all applicable licences that are necessary to operate a complex project like this. This is a genuine mega-project, a first in the Maldives which is extremely exciting to be part of. Our vision is to redefine how guests experience the Maldivian archipelago.
HM: What does CROSSROADS Maldives entail? And what kind of impact will it have on the destination?
MR: CROSSROADS Maldives, "WhereCultures Meet", is the next chapter in the story of one of the world's most amazing destinations – the Maldives. Developed by Singha Estate PCL, the project spans a 7km long lagoon and nine islands in the breath-taking Kaafu Atoll. Upon completion, it will become the largest integrated resort in the Indian Ocean. Socially, we expect the impact to be very positive; we will involve the local community and actively promote the Maldives' heritage.
Environmentally, there is a strong focus on sensitive design and many environmental initiatives are being implemented to preserve the pristine seascape. The development is easily accessible, just a 15-minute speedboat ride from Malé's Velana International Airport, allowing local residents, transit travellers and expats to enjoy day trips to CROSSROADS.
HM: What will be some of the facilities and experiences guests will be able to enjoy at the CROSSROADS Maldives that are unique to the property?
MR: CROSSROADS Maldives will offer11,000 square metres of retail space and world-class facilities such as Cafe del Mar beach club, Hard Rock Café, Junior Beach Club and Camp, Maldives Discovery Centre and the CROSSROADS Event Hall, plus eight resorts including Hard Rock Hotel Maldives and SAii Lagoon Maldives, Curio Collection by Hilton. It is here that two culinary concepts listed in "Asia's 50 Best Restaurants" can be savoured: Ministry of Crab and Nihonbashi by Sri Lankan chef Dharshan Munidasa.
The 800-metre-long beach walk, created by a legendary luxury resort designer, will feature over 30 retail shops to start with, a variety of leisure and entertainment activities, diverse F&B outlets and other services. The 30-berth Marina @ CROSSROADS Maldives will be the country's first luxury yacht marina with a wealth of other facilities, including a water sports and dive centre.
HM: When are you looking at launching the first hotel in this project? And when will you be able to complete the project?
MR: Two resorts, a 178-key HardRock Hotel and SAii Lagoon Maldives, Curio Collection by Hilton, with 198 keys, are scheduled to welcome their first guests in summer 2019. Both commands dedicated island locations and offer direct access to the array of leisure and lifestyle options at The Marina @ CROSSROADS, the centrepiece and heartbeat of the development.