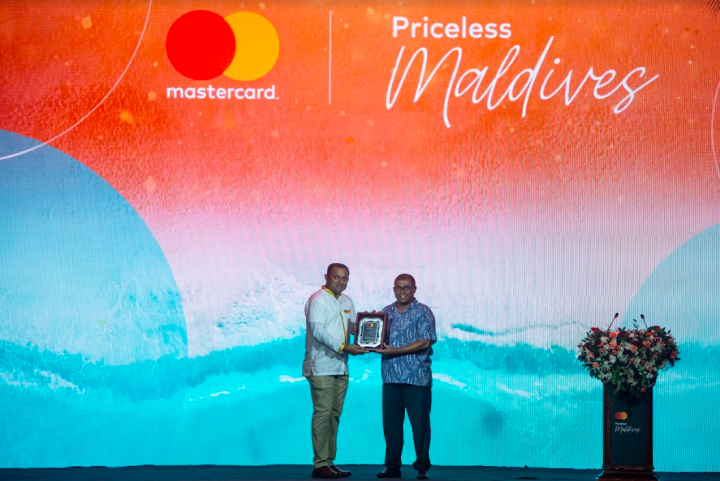 Mastercard Launches Priceless Maldives
Mastercard launched its exclusive Priceless program in the Maldives. The launch event was attended by Maldives' Minister of Tourism and other key officials from the Ministry, senior representatives from hotels, resorts, tour operators and other industry stakeholders alongside the Mastercard leadership team.
The Maldives is the latest destination in South Asia to join Mastercard's coveted Priceless program. Priceless is a carefully curated list of exclusive experiences on offer to Mastercard cardholders around the world. As time is the most precious resource, Priceless strives to provide cardholders with the opportunity to have meaningful moments with the people closest to them. The program is expected to bolster Maldives' tourism industry by showcasing the unique and authentic experiences that the destination offers to a global audience.
"Behind the success of Mastercard's global Priceless program is the belief that experiences are more important than material things. Mastercard is delighted to add Maldives to the growing Priceless program that currently has over 40 destinations. Mastercard appreciates the valued collaboration with the Government of Maldives, which has offered its expertise at a pivotal time when tourism is back on a growth trajectory," said Sandun Hapugoda, Country Manager, Sri Lanka & Maldives, Mastercard.
"With tourism contributing to 47% of our economy, we actively support initiatives that seek to strengthen this industry," said Dr. Abdulla Mausoom, Minister of Tourism, Republic of Maldives. "The Government of Maldives highly appreciates Mastercard's decision to bring the global Priceless program to our shores, and we are confident about giving discerning travellers an unforgettable experience."
In order to appeal to the tastes of today's global travellers, Mastercard's Priceless program has carefully curated five initial experiences across atolls with unique geographies and offerings. As the program progresses, many more experiences will be added to this exciting list. Travelers can catch thrilling waves at Sultan surf break, paddle board among magnificent mantas or fish for tuna with the traditional pole and line method. To connect with nature, a nature walk followed by a spiritual mud bath is available on the southern island of Fuvahmulah. Or experience complete solitude during an overnight camping trip to an uninhabited island.
Mastercard's presence in the Maldives goes beyond Priceless, as the company is actively working with the government and other stakeholders to support the country's economy. Mastercard's efforts in Maldives are focussed on financial inclusion, digital innovation, and tourism promotion. It is expected that the launch of Priceless Maldives will open avenues for other mutually beneficial opportunities.