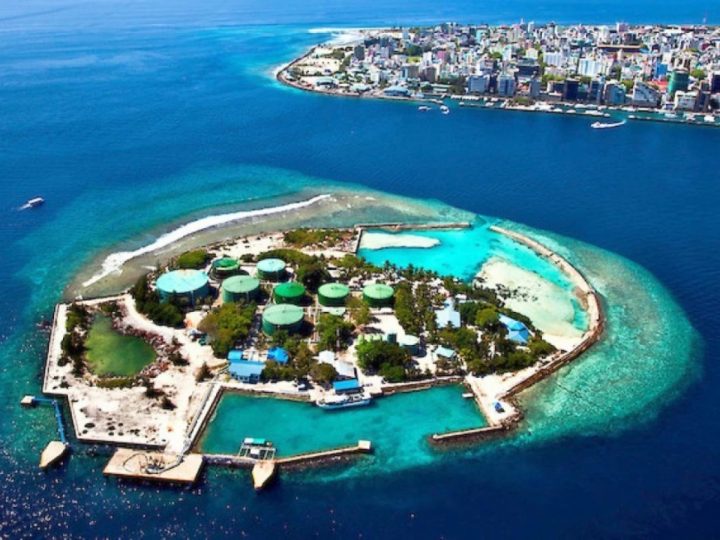 MDP pledges to develop Funadhoo as MICE tourism hub
The ruling Maldivian Democratic Party (MDP) has committed to relocating the fuel storage facility on Funadhoo Island in the Male region, and to develop the island as hub of MICE tourism.
This pledge was unveiled in the MDP's manifesto for the capital region, presented during a rally at the carnival area in Male on Friday evening.
Under the Ufaaveri Male manifesto, Funadhoo Island, currently exclusively utilised as the nation's primary fuel storage site by the State Trading Organisation (STO), will be vacated, and the fuel storage facility will be relocated to an as-yet-undisclosed location.
The manifesto outlines ambitious plans for Funadhoo Island's transformation, including the establishment of a city hotel equipped with entertainment amenities and shopping complexes. Additionally, a convention center is set to be developed on the island. The manifesto envisions Funadhoo becoming seamlessly connected to the capital city of Male.
The decision to move the fuel storage facility away from Funadhoo Island follows longstanding concerns expressed by environmentalists and public safety experts. The island's proximity to Male and the Hulhuale airport island has raised fears that any major fire or incident on Funadhoo could have catastrophic consequences for the nation's tourism-dependent economy and the lives of those residing in the already densely populated capital.