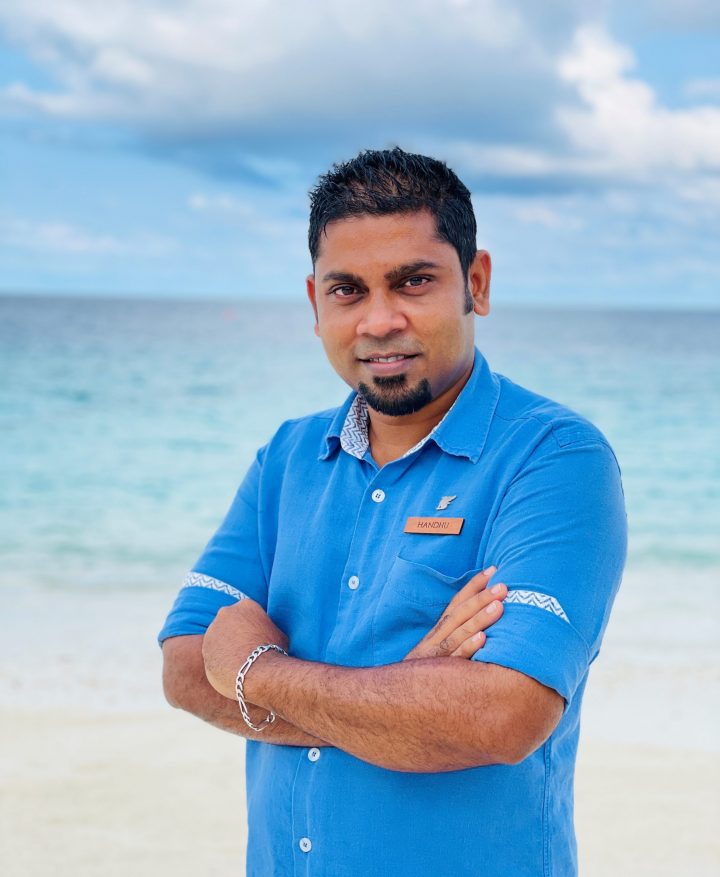 Meet Ahmed 'Handhu' Rasheed: JW Marriott's New Director of Guest Services
Ahmed Rasheed, known as Handhu, has recently been promoted to Director of Guest Services at JW Marriott Maldives. In these post-Covid times, he has been embracing the challenges that the pandemic has brought and dealing with managing staff and services offered by the resort. Hotelier Maldives caught up with him to find out his thoughts about his new appointment.
How did you come to work in resorts?
I knew my family could not afford the cost of higher studies, so I decided to join a resort. It was more like a testing ground. Developing my skills for future opportunities. I began my resort career as a reservation agent, and at the same time, was assisting front office as a receptionist. After about two years, I moved to Housekeeping as a housekeeping supervisor and filled all housekeeping positions before taking my current role.
Tell me how you feel to be promoted to Director of Guests Services?
It feels great but it's a big step up in responsibility.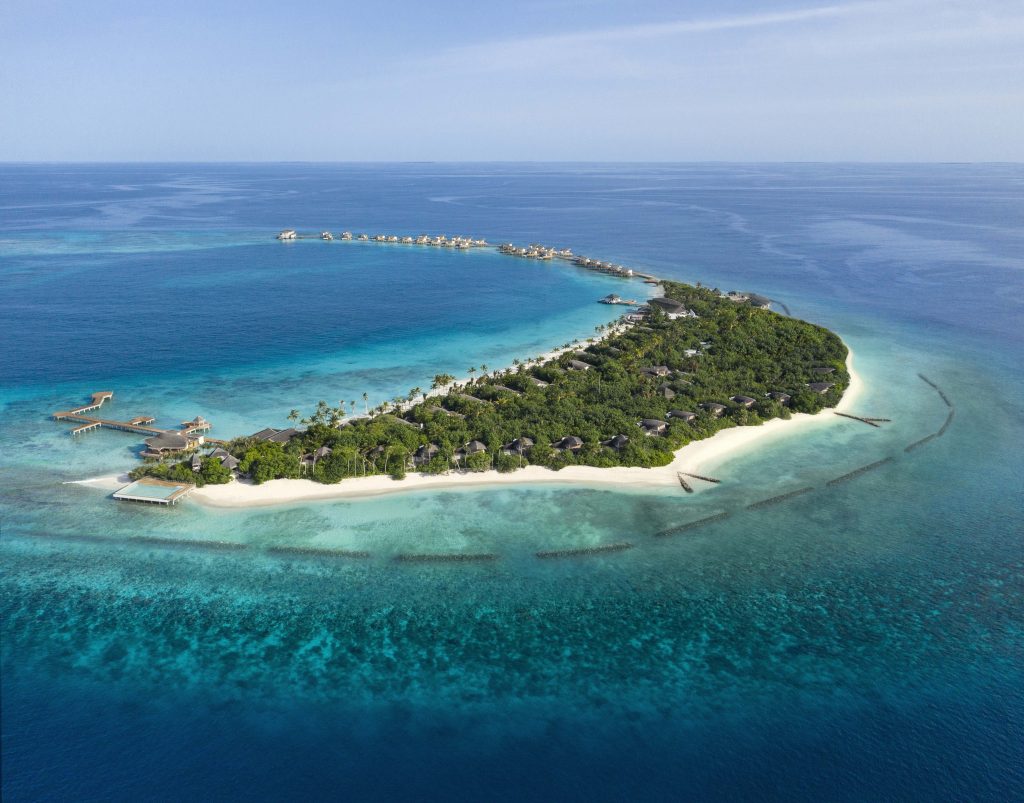 You have more than a decade of experience in housekeeping operations and was previously executive housekeeper, why did you decide to diversify into all Guest Services? Are you embracing that challenge?
I like to be challenged. Guest service is something I am passionate about, meeting people from different cultures and backgrounds is something I enjoy a lot.
How is your role different from your executive housekeeper now that you must deal with customers too?
As an executive housekeeper, I was solely dealing with customers only for housekeeping needs or services, what is different now is this includes each and every service offered by the resort.
What does a typical day in the life of your role entail?
Overseeing daily works of my team, helping them out of any obstacle faced. Ensuring all special requests are delivered, following up on any glitches reported and planning for the next day.
What makes guests happy and how do you define good customer service?
Meeting the expectation, in terms of service and product is what makes a guest happy. Good customer service means meeting and exceeding their expectations, interacting in a positive friendly way showing them that they are important to us.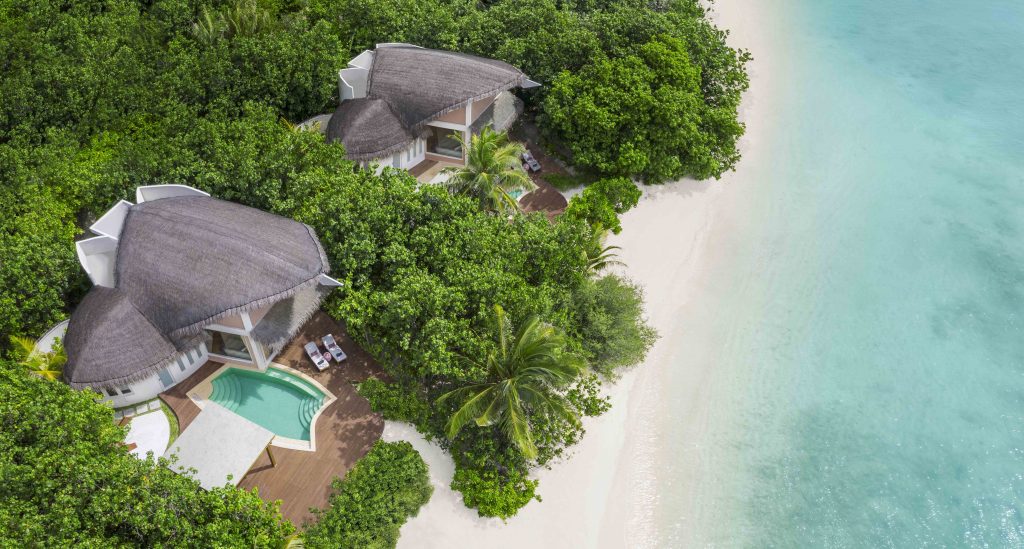 Are guests more concerned about the effects of covid-19 and how do you assure them?
Post Covid-19 a high percent of guests are much more focused on sanitation than before. Several measures have been taken to assure that a clean and hygienic environment is provided for guests' stay. This information is shared with guests during all the stages of the guest journey. Apart from that, all our associates are trained on "Marriott Commitment to Clean" which not only focuses on sanitation and hygiene but also how we communicate these measures to our guests.
How do you approach hiring staff and more importantly how do you develop your people?
When hiring for my team, I look for the right attitude as I believe learning and developing skills is possible for any individual with the right attitude and mindset.
Do you ever encounter any culture-related challenges and how do you deal with them?
Yes, I believe it is one of the most common challenges faced by all but what's important is how we deal with it. For me, I have a good relationship with my team, I am open to discuss any concern and the trust they have in me helps me, makes it easy for me to overcome any such challenge. We might not be able to eliminate this fully but open discussions and having the trust of your team would be a vital thing when you face such a challenge.
How would past co-workers or classmates describe you?
Most describe me as an optimist. I have maintained a good bond with many of my past co-worker, teachers and classmates.
What is your process for de-escalating a customer argument?
I believe the most important part is to listen and understand the concern. We often tend to listen to reply but not to understand. Once a clear understating of concern is obtained, overcoming any situation will be easier.
What measures has the resort taken to ensure that they are responsive to combating the spread of covid-19 now that people?
As a resort under Marriott International flagship, we do have additional set guidelines by Marriott International apart from Health Protection Agency of Maldives and Ministry of Tourism. Before the beginning of operation, each member of JW Marriott Maldives has been trained on these guidelines and was briefed on their role as an individual and a team.
What motivates you in your career?
Success and this journey to succeed, has shaped me into who I am today.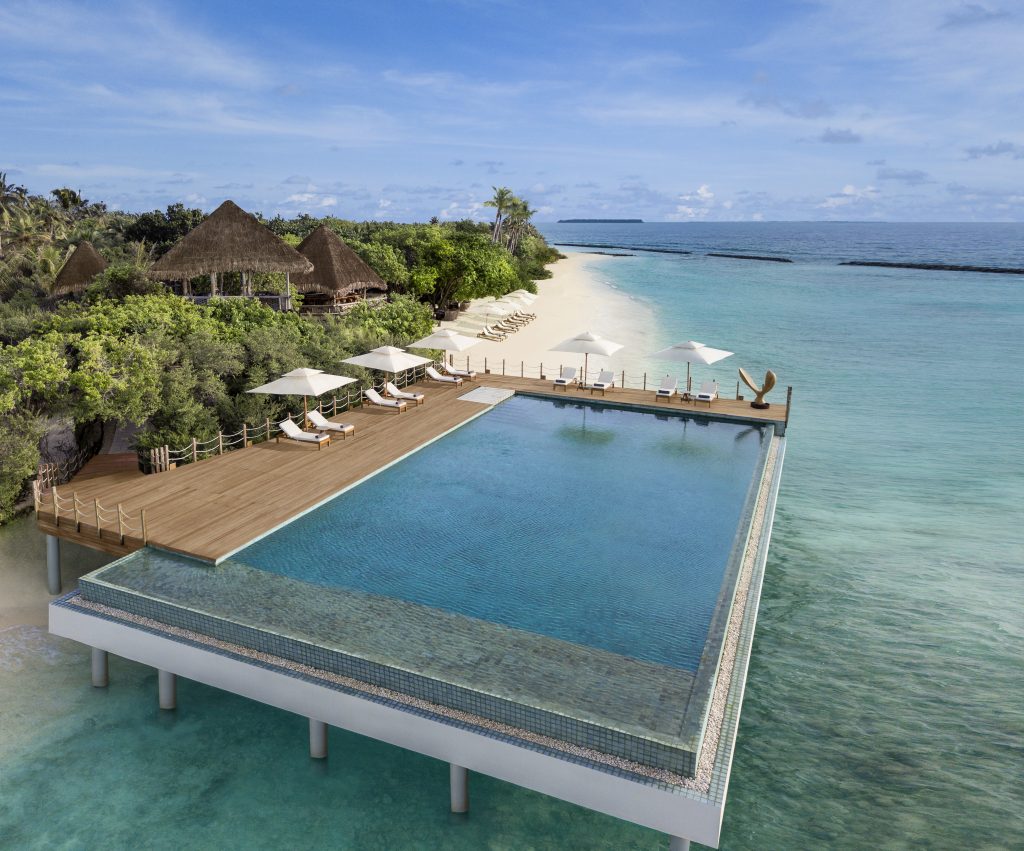 What advice would you give to those starting out in their career and perhaps aspiring to become a director one day?
If you are certain about what you want in your life it's easy to start the journey, but being uncertain should not hold you back. Start something that you think you might like eventually you will find your passion and the success journey that you would enjoy.
How does it feel to be part of the JW Marriott family?
Being part of the JW Marriott Family was a dream come true, to work for and to be part of Marriott International was always a focus of my career. The people first culture we adopt, the support and inspiration you get from your superior at JW Marriott is incomparable.
What is your motto in life?
Focus on the progress, not the result. The effort and hard work you go through is more important than what is achieved in the end.
Where do you see yourself in five-years-time?
Five years will see productive learning and developing my skills and being part of such an esteemed company, I can see myself growing to a resort manager.