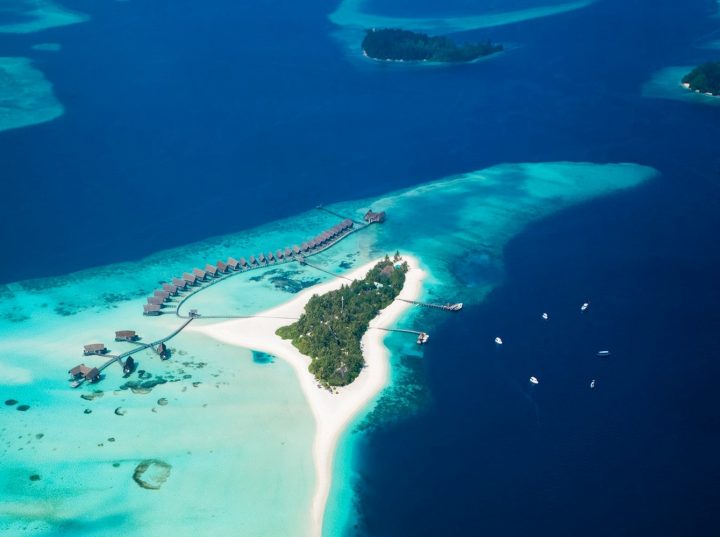 Opinion: 2022 an Optimistic Year for Maldives Tourism Industry
When we farewelled 2020 just over twelve months ago, the world was excited about looking forward to a better year, to returning to some sort of normality, to being able to live a normal life and to rediscover the pleasures of traveling.
A year later, we seem to have experienced a world of contradictions: a global crisis that seemed endless on the one hand, and a unique success story here in the Maldives, where all expectations were exceeded; by far.
The pandemic, unfortunately, is not over yet. The world's vaccination rates are still erratic, and as soon as we think that we have turned the corner, a new variant comes along and potentially throws a spanner in the works. What does this mean for global travel? Who knows? Travel restrictions and immigration rules will probably still change at the drop of a hat, other destinations will re-open and possibly close again and travellers may still consider the risk of last-minute changes that will affect their plans. There is no certainty in the immediate future of the travel and tourism industry, and it is likely that several destinations worldwide will still be negatively impacted by this pandemic in 2022.
As one of the few paradises open to the whole world for the majority of 2021, the Maldives enjoyed unparalleled successes on all fronts: visitor numbers exceeded all expectations, resorts have reported record occupancies and daily rates, guest houses, once open, have proven to be very much in demand, and the country has cemented itself in the top spot as a destination of choice throughout the year.
Whether we can count on the same successes in 2022 or not is not guaranteed, but the trends we have experienced, the future demand that is still growing and the reputation that the Maldives has nurtured as a safe haven, should all be indicators that 2022 will still be a successful year for us all. Luxury travel will continue to be strong, and the unique geography of the country will continue to be a draw card for those seeking a safe and memorable experience. We know that Q1 will be strong, and early indications are that Q4 will also be successful. As we compete for the global traveller with the likes of Thailand, Bali, the Caribbean, the Bahamas, Malaysia, Japan, Vietnam,  Australia, New Zealand and the majority of European countries, all likely to eventually welcome tourists in 2022, we may face a few hurdles in the summer months. However, everyone rightly talks about revenge travel and pent-up demand, which is so high after nearly two years of isolation that the Maldives should continue to see growth even compared to pre-pandemic numbers. A stronger focus on experiences, culture, sustainability and environmentally friendly practices might mean that expectations will change in coming years, but the Maldives is in a unique position to be able to capitalize on these new trends as well.
Safety measure are likely to remain in place for some time to come, enhanced cleaning protocols are probably here to stay, personal protection by way of masks and sanitizing will also continue for the foreseeable future, and travel from and to certain countries may still be a little more complicated than in the past. However, none of this will reduce the enthusiasm for globetrotting that has been building up over the past two years of lockdowns and restrictions, and the Maldives should continue to benefit from this well into next year.
We are all hoping for the continued uptake of global vaccinations, we are all thankful for the tremendous work and hardships that health professionals worldwide have endured for the past twenty-one months and for the hard work that is still ahead for them. Whilst no system is perfect, we are all very grateful for the government's handling of the situation, the quick vaccination rollout, and the ability to show the world that the Maldives are as risk-free a country as possible and one of the safest destinations around the globe for those travellers who have been denied the pleasures or exploring exotic locations.