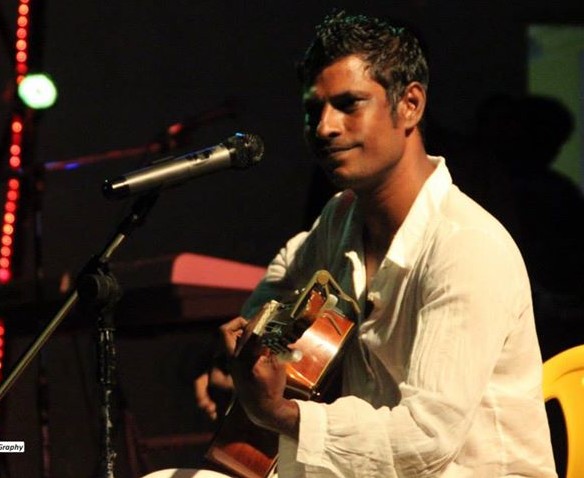 Mezzo Mohamed talks music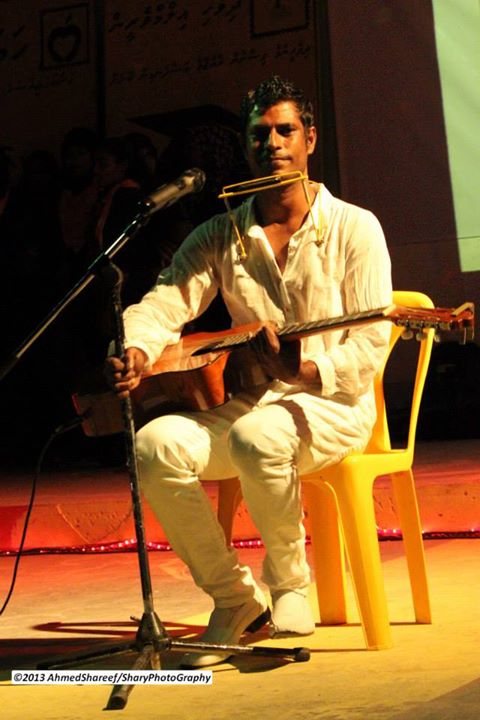 Mohamed Majid, popularly known as Mezzo Mohamed, is one of the most famous musicians in the Maldives, with a career spanning four decades. His talent has propelled him beyond performing in the tropical archipelago to gigs around the world. And Mezzo Mohamed was the first Maldivian musician to have his music played on MTV. We caught up with Mezzo Mohamed as he was preparing to play a gig at the Sheraton Full Moon Resort & Spa in North Male' Atoll.
Mezzo Mohamed, 49, tells us he got his first job as a musician at the tender age of nine. He taught himself to play drums, guitar and keyboard, and also to speak and read English, since his parents didn't want him to go to school. "When I was young, education wasn't so necessary in the Maldives and my parents didn't want me to go to school to study," recalls Mezzo Mohamed.
"My brother used to take me with him when he travelled. He played across the Maldives and introduced Western-style music in the Maldives. I started out playing the tambourine and singing female songs, because I didn't have a 'male' voice at that time, because I was young. We also used to play at houses during Eid from 1977 to 1979".
It was during the early 1980s that Mezzo Mohamed got his first chance to perform at Olhuveli resort and he was also booked the same week to perform at a venue which was then known as Club 33. "Even back then I was leading the band. I was playing the drums. I asked my lead vocalist if we could play a particular Indian song which was very loud and involved lots of shouting and screaming. By the end of the song, quite a few tables had left because they didn't like it, so we packed up our stuff and left," says Mezzo Mohamed while recalling the early days of his career.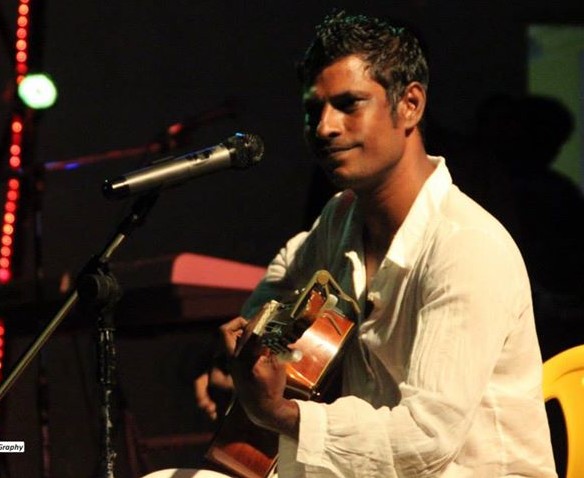 After this somewhat rocky introduction to the world of Maldivian resorts, Mezzo Mohamed decided to spend the next six months learning to sing English songs, as he realised that most resort guests preferred songs they already knew. Mezzo Mohamed learned the songs by ear, after buying LP records by the likes of Cliff Richard, Elvis Presley and The Shadows.
"After that, we were playing at resorts five nights a week – until today," says Mezzo Mohamed. "It was nice, because there were not many bands in the Maldives at that time so we got lots of work", he says. "I would do anything for music. Even at the times that I didn't have my own band, I never stayed jobless – I would work as a roadie, I'd play drums, I'd play guitar – anything to do with music."
Mezzo Mohamed has been performing for the last 21 years under the name 'Mezzo', both while playing solo and with his band. He has also appeared as part of the line-up for bands including Club Cobras, Born in Maldives, Quicksand, 20th Century BC and Cream of Acid.
So far, he has released four albums which focus solely on his original music. "I sing in a language, according to the clientele," says Mezzo Mohamed. "I can't sing Robbie Williams for 150 Russians, they just don't care," he jokes.
Mezzo Mohamed is keen to encourage young Maldivian musicians to try to follow in his footsteps. "Going to resort hotels is one of the greatest treats a local can have because they are not allowed to go to the resorts usually, and they can also attract international interest at the resorts," he says. Mezzo Mohamed also expressed happiness regarding the fact that his children have followed his footsteps and have become acceptable musicians by the Maldivian standard.
"I'm so happy now in this period of my life. I took my career seriously because a career as a musician looked to me like a beautiful life. The musicians were always the best dressed people in Male'. Their clothes looked good, their hair looked good – everything looked good, and that's why I decided that their life was the best."
Mezzo Mohamed admits not everyone approved of his choice of career, which sometimes caused some obstacles. But he is adamant that talented musicians should pursue their dreams. "My first girlfriend was told 'He's a musician – he'll go to hell!' but I don't think music could hurt you," he says.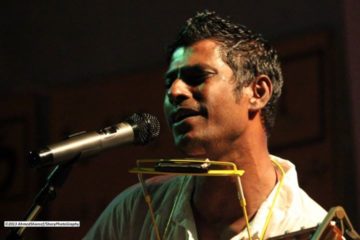 "Some people also think that if you go to resorts then it means you drink, but I've never drunk or done drugs in my life. I've had dreadlocks, long hair, bleached white hair, crazy clothes – but I was always me, I never changed inside. It's not your clothes or your hairstyle that makes you. I always knew who I was. I'm a Muslim and I am proud to be Maldivian."
His career continues to go from strength to strength. In recent years, one of his biggest gigs was playing to a crowd of approximately 2,000 in South Africa. Mezzo Mohamed was also presented with a national award in recognition of his contribution to the arts.
"I still believe I am the luckiest person in the music industry in the Maldives, because I have so many gigs offered to me," says Mezzo Mohamed. "I have requests from the best bookers in the Maldives. I've played at different locations around the world with my band Mezzo including South Africa, Europe, and the Seychelles. It's a beautiful experience to be able to perform in so many amazing places. Every gig I did abroad will stay with me forever." When asked about his upcoming plans, Mezzo Mohamed, who is about to turn 50, says that he is trying to come up with a special 50th birthday gift for his fans.