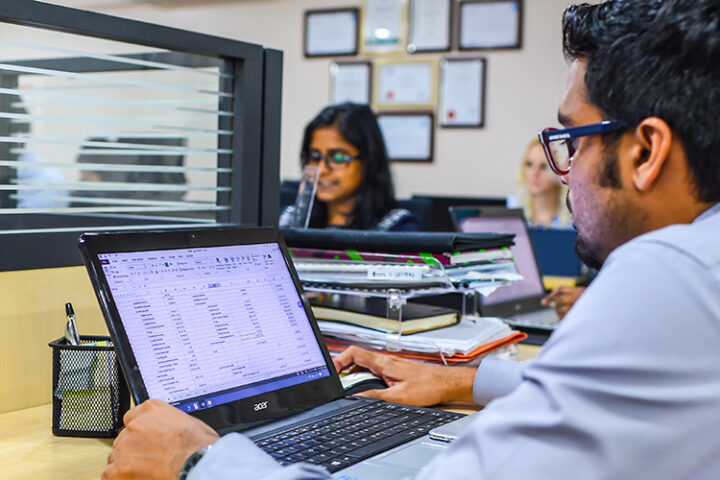 An audit firm with local intuition: MHPA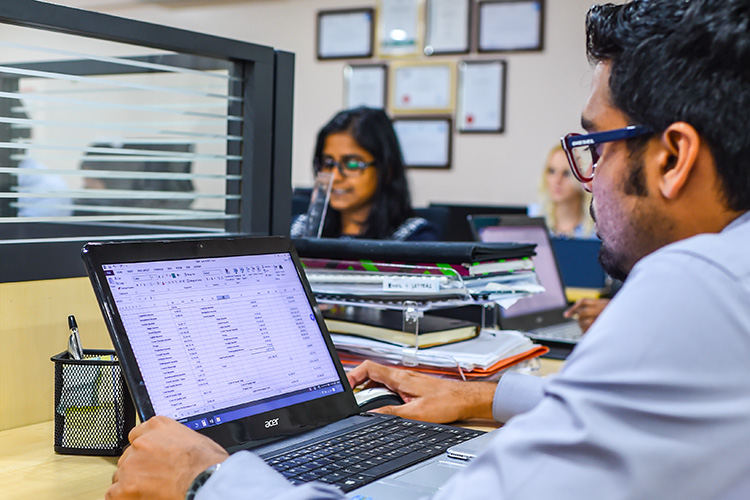 MHPA is the first ever 100% Maldivian owned and operated audit firm that provides specialized professional assurance and advisory services in the country. The firm has been in business since 2006, and prior to 2013, MHPA was operating as a private limited company under the name Moloque and Horsburgh Public Accountants Pvt Ltd.
MHPA's engagement in the Maldivian tourism industry began as soon as the firm was formed, by doing resort feasibility studies for those investing in the Maldivian tourism sector. Currently, MHPA is one of the leading firms that do feasibility studies in the country, and clients that regularly take advantage of this service include high profile names such as Bank of Maldives Plc.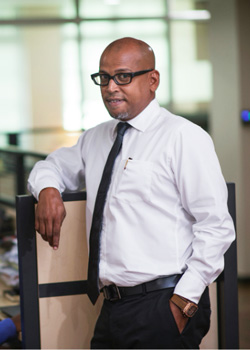 Another tourism related service provided by MHPA is the foreign investment registration service, and according to Managing Partner Rifaath Jaleel, this is a service that's already very popular among investors in the tourism sector. "The service is for those who invest in the Maldives. The registration process itself is something that has to be done through the government and it involves many procedures. If the client decides to complete the task on their own, the process could turn out to be both lengthy and costly. On the other hand, since we are familiar with the procedure we can considerably cut down the cost and length," explains Rifaath.
According to Rifaath, the firm's tax and accounting services is also gaining popularity within the sector, especially among the dive schools, water sports centres, safari boats and spa operators in these tourism establishmentss. "People have recently begun to realize that small to medium sized companies don't need to have their own in-house professional accountants. And this is an international trend that's becoming very popular," Rifaath explains. "They can simply outsource the tax and accounting work to us and we'll take care of both the accounting and bookkeeping tax complications for them." According to him, a number of leading safari boat operators, dive schools and water sports centres in the country currently enjoy these services. "When there's a local reliable party it's an advantage for them and the cost is considerably smaller as well," he adds. Other services of MHPA frequently utilized by those in the tourism sector of Maldives include tax financial consultancy services and financial advisory company sectretarial services among many more.
MHPA, well known for its reliability, is an audit firm that's approved by both the Auditor General's Office and Maldives Inland Revenue Authority. And being a locally owned and operated firm presents many advantages for MHPA's clients, especially to those who are foreign to the country. "We understand the local businesses, we understand the local needs, we are able to communicate with locals better, and therefore we have a great advantage when providing our products and services to our clients," says Rifaath.
In addition to the tourism sector, MHPA caters to many high profile clients in the country including a number of local property owners planning their taxes and providing financial advice. A large number of local businesses also seek their service in carrying out internal and external audits. "One area we are highly active in is internal and external audits, we currently do around 130 audits every year," explains Rifaath. Further services available from MHPA include company liquidations, loan proposals, project financing assistance, valuations, company secretarial services, financial planning, and general business consultancy.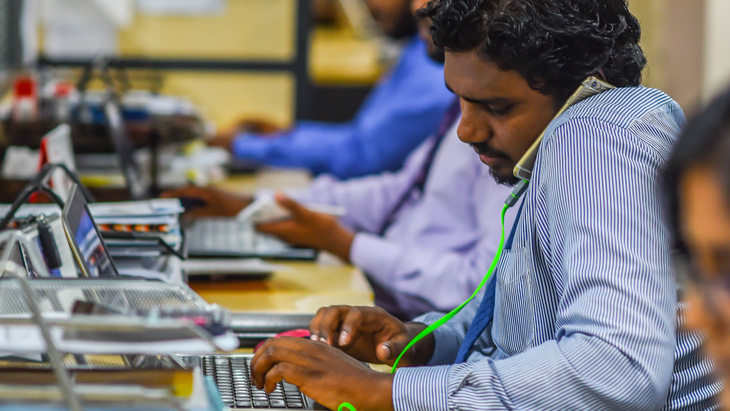 A factor that's greatly contributed to MHPA's growth and success is the firm's commitment towards upholding a very high standard of service where the client's confidentiality is relentlessly protected. According to Rifaath, when the firm started off, clients were hesitant to hand over sensitive business information to a local party and trust was gradually established by continuously reinforcing and displaying a high standard of service that was based on integrity and confidentiality. Currently, MHPA enjoys a reputation for being highly dependable, and this is mirrored by the number of clients who choose to retain the firm's services. "We have close to 130 retainer clients. Once a client experiences our services, they rarely let us go. 99.9% of our clients get retained and the customer turnover is very low," describes Rifaath.
MHPA's services are delivered by a team of carefully recruited young, energetic and reliable individuals, and to further enhance the advantages of being a 100% local firm, MHPA pays special attention to employing locals and heavily invests in training.
MHPA's vision is to become the most recognized professional assurance and advisory service provider in Maldives, and the firm's mission includes providing a service that would contribute to the growth of the clients' businesses. In order to do this, MHPA is continuously forming strategic alliances with key international players and has so far forged numerous important relationships with leading law firms, architectural firms, design firms, marketing consultants and leading valuers from Singapore and Thailand. "The vision and mission of the firm, these are things that we actually mean, this is where we actually want to go," says Rifaath.
Visit the MHPA website at www.mhpaonline.com