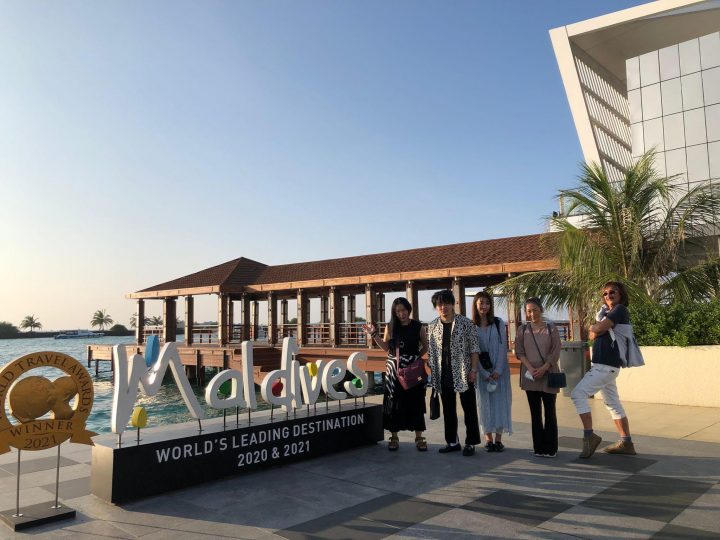 MMPRC invites Journalists from Japan for familiarization trip
The Maldives Marketing and Public Relations Corporation (MMPRC) has invited several journalists from Japan to visit the Maldives on a familiarization (FAM) trip. The Japanese journalists arrived for the event conducted from 11th – 17th January 2022. This is the first FAM trip organized by MMPRC this year.
The journalists from Japan consist of writers from publications and magazines which are highly popular among affluent audiences in the Japanese market, with a combined reach of millions. The team is accompanied by MMPRC's Public Relations Representative for Japan. The team of journalists is hosted at Pullman Maldives Maamutaa and Mercure Maldives Kooddoo resort. During their stay, the team will familiarize themselves with the Maldivian hospitality and unique experiences on offer for holidaymakers.
Following the trip, the journalists from Japan will write about their experiences for several publications in online and offline travel media, including reports of hosting airline and resorts. This trip provides the Maldives with the perfect opportunity to promote the destination as a safe haven for travelers from the Japanese market through online articles, publications and the individual social media platforms of the visiting journalists.
This trip is part of MMPRC's marketing strategy for the Japanese market, which focuses on building greater brand awareness and promoting different segments of tourism available in the Maldives to the Japanese travel trade and travelers. Further emphasis is placed in promoting the unique geography of our scattered islands, which provides natural social distance for tourists, making it one of the safest destinations in the world.