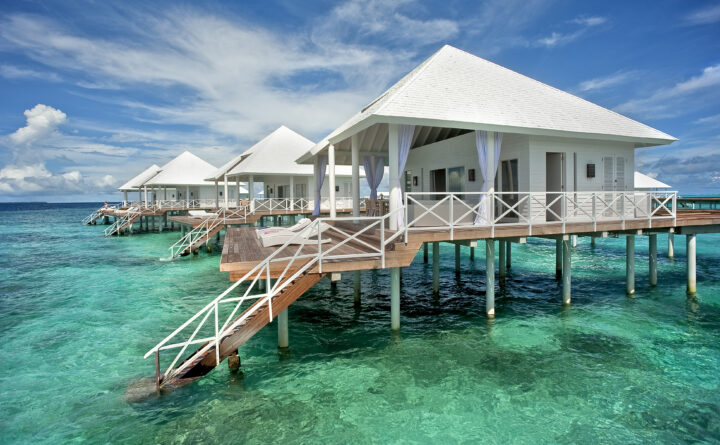 Ettore Mocchetti
Born in Solbiate Comasco in 1941, Ettore Mocchetti graduated in architecture from the Polytechnic of Milan, upon which he specialized in graphic design and interior design. He cultivated both his passions, architecture and journalism, by staging numerous exhibitions in Italy and abroad, as well as being the brains behind many successful publications. Since September 1995 he has been part of the Condé Nast publishing group, at the helm of the AD. For years he has been actively involved in requalifying and individualizing the métiers d'art in Italy.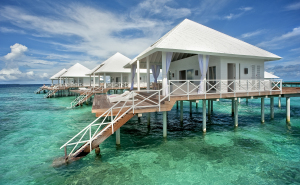 Mocchetti answered a few questions Hotelier Maldives put forward to him on the designs he created for Diamonds Thundufushi and Athuruga in Ari Atoll. Fowling are excerpts of the interview.
HM: What was the inspiration for the designs you created for Diamonds Thudufushi including the inspiration for the colour white? :
EM: The inspiration came from the colours of the Maldives, the white sand of the beach, the sail of the dhoni, the clouds in the blue sky when you are crossing the sea, and the colours of Islam in terms of construction.
HM: Since there were already existing structures on the island, how much did these structures influence the new designs and colours?
EM:  No influence at all as this was a new project.
HM: What were the challenges of designing for an island on its own in the middle of the ocean?
EM: The "creative moment" for me is the challenge of time where I begin to think how and which is the best way to insert the project in the ambiance and the atmosphere into which the final building will be in perfect harmony.
HM: What is the significance of white for you?
EM: The "WHITE" is the absolute color.  Being absolute has the capacity to absorb the colors of the surrounding environment, exactly like the clouds that are grey when it is stormy, pink or orange at sun rise and sunset or sky blue in a sunny day. My water bungalows pick up the colors of the Maldives.
White is also the purity of life, or the innocence of a baby, like the dress of the Islamic men.
HM: Which materials have you used for the new white colored water villas? And why did you choose them?
EM: The wood as it is the building material that grows and it is renewed on its own. I use only wood from protected forest where every tree is replaced. Wood is elastic, resilient, insulating, and has always been related to the sea and is the material of excellence for marine use.
HM: Was this a unique project in your career?
This is a project with a very strong specificity and peculiarity. Thundufushi had the need to be distinguished from the dark colors that has always been used to build the water villas in many Maldivian resort