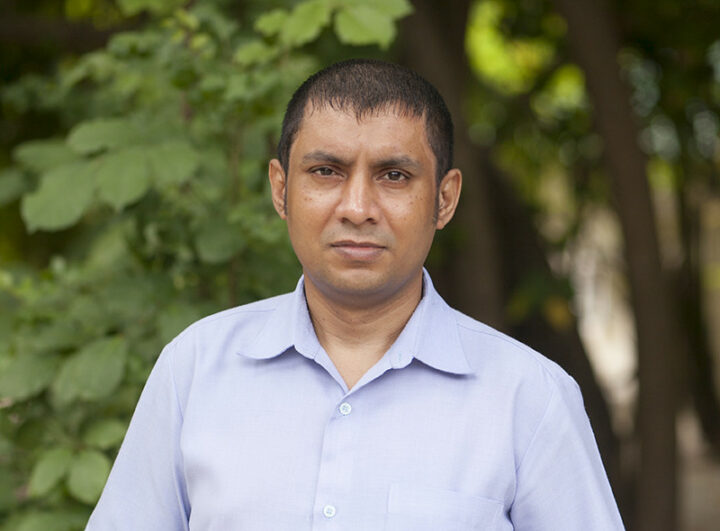 Profile: Mohamed Rasheed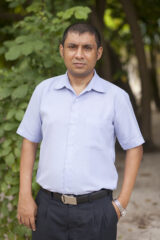 Mohamed Rasheed was born and raised in Hithadhoo in Seenu Atoll and he currently heads reservations at Embudu Village. His journey is one of simplicity, without tangents or digressions. He completed his O' Levels in 1995 at the Southern Secondary School, and, after taking a three month break in his home island, came to Male' to seek employment.
"I was unable to find a job in Male' though," he says. "But I had some friends who worked here and so I came here on their recommendation." He began work in February 1996 and has stayed with the resort since, making him one of its longest serving employees.
He mentions that the tourism industry has always had a particular allure for him. "I learned from friends that there was a good future for those who chose a career in the tourism industry," he says. "Also, the salaries were more attractive in comparison to other lines of work. It was with these in mind that I chose to work in the industry."
Rasheed's parents were initially sceptical about his career choice. "They had a negative impression of resorts, and resort life in particular," he says. "Resorts weren't places where 'good people' went to work. That was the perception then. But later, after I called them up from here, and told them how things really were, they seemed to warm up to the idea of me working here."
It was initially challenging for Rasheed to leave his family and friends and work on an island far from home. "I spent about a month here and went back to Male'," he recalls. "I was very lonely here. It seemed a strange environment. But then the GM called me and asked me to come back, so I did." He began to acclimatise and build camaraderie with his fellow workers.
Rasheed completed several courses and participated in workshops over his career. Initially joining as a receptionist he gradually rose through the ranks to the position he holds today. "I've learnt a lot working here, from the GM, and through workshops," he says. "I've learnt how to manage things from a business standpoint. I've also met people from different parts of the world whom I wouldn't have otherwise met, and learnt much from them."
There is always a lot to do on the island and Rasheed does not have a dull day. "Work is always there, waiting," he says. "I don't have time to be idle. I'm quite happy with my work, my superiors and the GM are especially helpful."
Rasheed believes young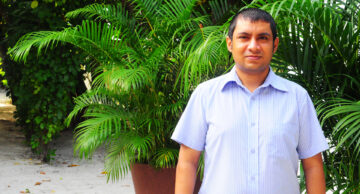 people can succeed in the tourism sector. "They need to be passionate and sincere about their work," he says. "They have to have a strong work ethic and be punctual. If they work in that manner, they're guaranteed to succeed." The greatest obstacle in their path, Rasheed believes, is being away from their loved ones. "There is no other challenge that I know," he says.
Rasheed believes that the tourism sector offers many opportunities for young, educated people. "It's a field where the young can succeed and contribute meaningfully to the economy and their families," he says. "Even if you start at a junior position, there's every opportunity for you to rise up, if you work diligently, passionately. Your efforts won't go unnoticed. My advice for my fellow workers and others aspiring to work in the hospitality sector is to be honest on the job and show good discipline at work. You will have a good future in your career.'
'I would also like to thank our Managing Director Mr Manih Ahmed and Directors for the support they have given me to be in this position. They are constantly working to improve the staff facilities and benefits,' concluded Rasheed.