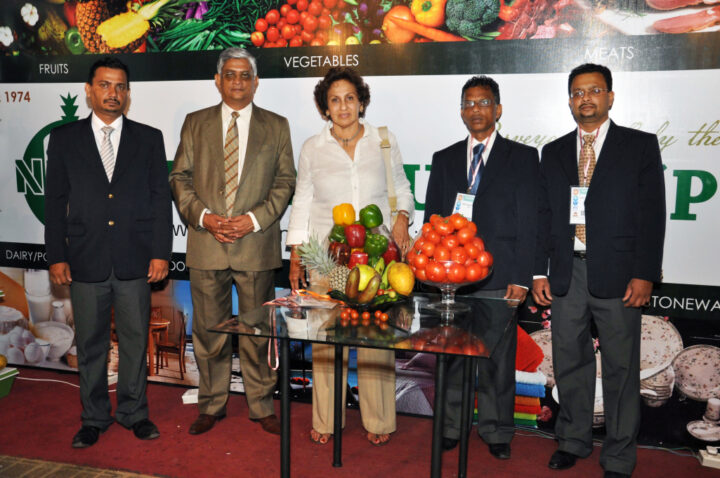 Nidro Supply
Nidro Supply Pvt. Ltd is a family owned business that has been involved in resort supplies for the last 40 years. "The first resorts were Farukolhufushi Island and Furana Island", says the company's Managing Director Dawn S. Austin while describing the charming story behind how it all began.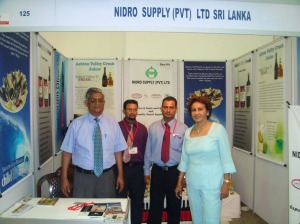 During the early 70's Dawn  and  Nigel  Austin   were ship chandlers in  the port of Colombo, Sri Lanka, operating  under the name Nidro Trading Company, when,  according to Dawn, a Frenchman named Pierre Lapara, who had sailed from the Maldives arrived at the port. "He said I have this Resort on an island in the Maldives, but all I have is rice, fish and lime to feed my guests. Can you help me to get some vegetables from Sri Lanka?" she recalls.
Since the Austins were already supplying food to ships at the port of Colombo, the supply of food was not the problem. Instead they faced the challenge of finding a way to transport the food to the Maldives. "There was no commercial airline flying to Male' so my husband  spoke to the Sri Lankan Air Force who had just started  operating a somewhat infrequent passenger service to the Maldives. He arranged for us to buy the seats on the aircraft onto which, they agreed to let us strap baskets of vegetables!"  said Austin while explaining the unique  solution  they found,  which led to their  first exports being made to the Maldives in 1974 under the name of Nidro Trading Company.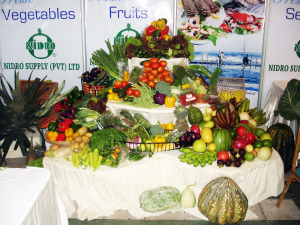 According to Mrs. Austin, their customer base grew slowly despite many constraints, and a little later, when Air Lanka started services to the Maldives, the company was able to commit to sending commercial quantities to a now growing number of Resorts.
"Today you can see how things have developed. We are continuously tapping into new resources and we produce or source everything possible which a Resort Operator needs   for every Department,   from engineering stores to crockery, cutlery and linen, apart from food products".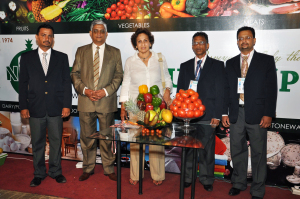 Most of the   fruits and vegetables exported to the Maldives by Nidro are sustainably grown, thus conforming   to buyers' demands for quality and best practices. "Nidro   strives to live up to its mission to offer quality produce and integrity of service  in every area of business.  We believe these attributes are vital in order to ensure that the trust reposed in  us is  honoured and responsibly executed .  Our goal is to ensure that we meet Resort Operators   needs 100%," says Austin.
 According to Dawn, Nidro has been ISO certified for several years, and its Food Safety Management procedures and processes are audited frequently to ensure that international compliance standards are maintained.
"Sri Lanka has an established 5 star Hotel and Resort operation and what we have attempted to do is to make available similar ranges and services to the resorts in Maldives through product development, technology and logistical solutions to match the uniqueness of the destination and its demands", says Austin.
Dawn tells us that in 1993, Nidro hosted what she believes might have been the first hotel exhibition in Male – exclusively for their Buyers.  "We conducted it at Sosunge, which was the Hotel School in Male. We made it a bi-annual event thereafter using Nasandhura  Hotel , Club Med and Fihalhohi  in subsequent years.   We would bring Chefs from Colombo to make presentations to their counterparts in the Maldives. Thus we would  build capacity whilst introducing  new ranges of products and produce arising from Sri Lanka."
"My  strength is drawn from, and supported by an  amazing  group of colleagues  who work with us.  We are a great team,  all of us  passionate about what we do.  Going beyond the customers' demands  is the order of the day – to give them  an experience they would never have  anticipated, a unique solution, for a hospitality  operation that sits in the middle of the Indian Ocean", says Austin.