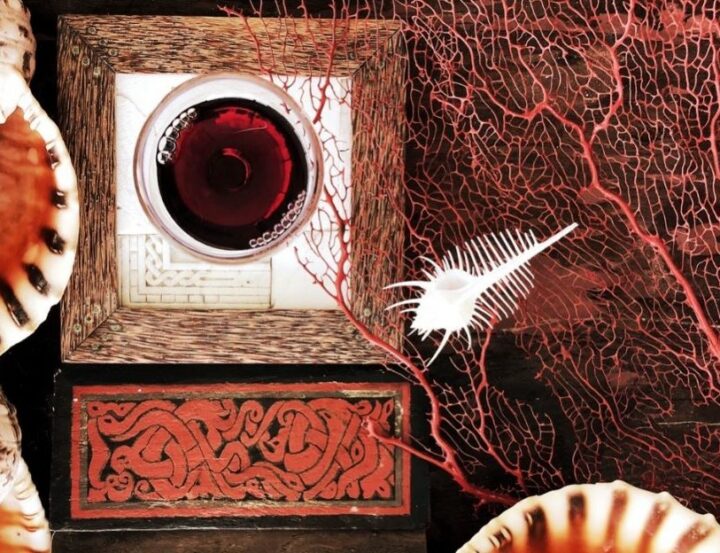 Celebrating Wine – A collaboration between Nika Island & Grape Expectations
Nika Island Resort & Spa conducted wine sommelier basic training for four of their team members in collaboration with Grape Expectations Pvt Ltd, from the 29th to 30th of September. The two-day course was conducted by the Head of Sales & Marketing for Grape Expectations, Dora Dzurjak.
The course which included knowledge of wine, upselling techniques and service standards of wine was designed according to WSET (Wine & Spirit Education Trust) international standards—a London based non-profit organization offering their courses in over 70 Countries. After the completion of the basic courses, participants have the opportunity to participate in WSET WSET beginner, intermediate and advanced courses and obtain an international certificate.
About Grape Expectations & Wine
Grape Expectations is a company engaged in marketing, wholesale, training and consulting in wine and other alcoholic beverages; providing a 360° solution. The company comprises of a wide portfolio of not only wine but spirits, beer, sake, cigars, shisha, glassware, equipment and other necessary F&B related accessories related, allowing resorts to get a wide range of products and services related to alcoholic beverages from one stop.
The company provides basic wine training programs based on WSET standards as well as WSET programs designated for resorts and WSET open courses providing opportunities for public participants interested to become sommeliers.
"We have a very wide portfolio of wines. We cover all the important countries, regions and varieties of grapes. If a resort chooses to work exclusively with us, we are able to provide with a comprehensive wine list just based on our offering. We are very proud of our extensive portfolios" Dora Dzurjak.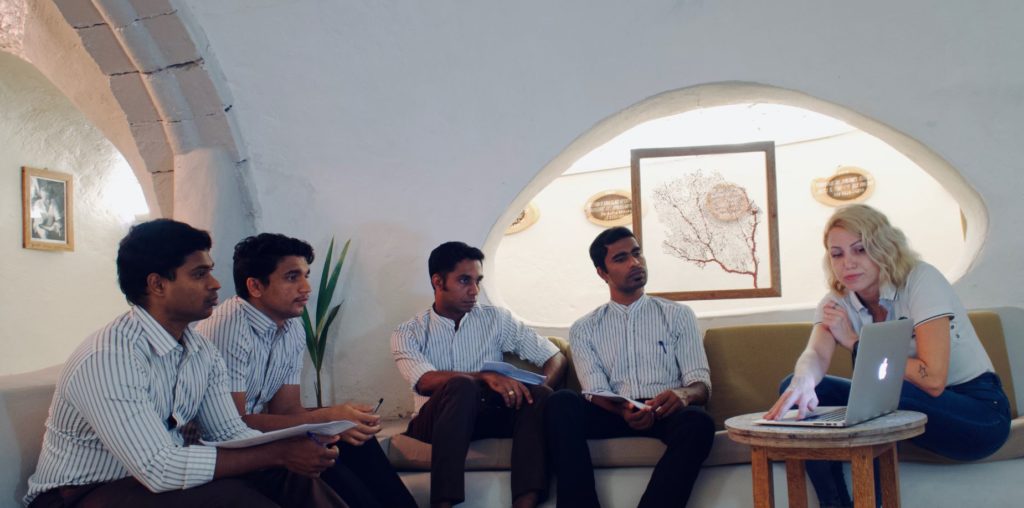 With a carefully handpicked selection by the COO of Grape Expectations, Stefano Barbieri, they always taste the wines before they list them. Stefano travels around the world for different wine exposures finding wine with the best value for money as well as the wine which carry the best traits of value for the guest. With his hands-on approach of really finding the story behind the wine, he ensures that the selected wine maintains top quality.
Dora Dzurjak comments that "Our goal is to always supply our customers and clients with wines which carry great value. When it tastes more expensive than it actually is. That is one of our guidelines when we choose our selection. Luckily we have both, traditional iconic labels on our portfolio and since Stefano's search for wine is never-ending, he always looks for new wineries, new labels which has an interesting story then again with great value. When he finds a small winery that might not be very popular yet, we will check the quality and taste, overall aspects and may still choose to feature it on our portfolio".
Successful Collaborations between Nika Island & Grape Expectations
The collaboration between Nika Island Resort & Spa and Grape Expectations began two years back when Dora visited Nika with Stefano and got introduced to Edoardo Caccin and to the European team of Nika that has been overseeing the operations of the island since the 80's.
When Dora and Edo finally met at Nika, they were inspired to create something unique at Nika and began working on enhancing the whole food & beverage experience of guests visiting Nika. Grape Expectations began to provide professional training to the staff to improve their product knowledge. Their collaboration is not purely focused on wine, but all aspects of F&B service.
"It has been a great collaboration and now we are about to finalize all the menus and we are in the process of doing all the training so by high season Nika will be ready with a brand new beverage offering. I'm very happy and grateful to work with such a wonderful resort and an amazing team." Dora Dzurjak.
One of the successful collaborations include the carefully selected Aperitivo Menu, a fine Italian tradition of having a drink and a light meal that takes place at the end of the day, as a fine warm-up for dinner. At sunset, guests gather at the Beach Bar, to enjoy light canapes and a drink of Spritz, Negroni, Gin & Tonic or Maldivian Chill—drinks inspired by the Maldivian Coconut.
Other interesting collaborations include the unique wine tasting designed by Dora & Edo for the festive season of 2018 and New Year 2019. The concept of wine was paired with corals inspired by the traditionally designed, authentic Maldivian property of Nika, a resort built almost entirely with old coral stones, a unique sight to see in the Maldives today. Dora paired three types of wine with three corals, Brain Coral (White Coral) was paired with Weinhaus Ress Rheingau Riesling Trocken, Organ Pipe Coral (Red Coral) was paired with Sileni Estates 'The Plateau' Pinot Noir and the Black Coral, a rare mysterious coral often believed in the Maldives to be used for dark magic was paired with Emiliana 'Novas' Carmenere Cabernet Sauvignon. The wine tasting sessions were held with Dora herself, explaining the guests with the interesting stories of the corals and wines, a one of a kind experience. Nika and Grape Expectations are working on a new wine tasting experience for the upcoming festive season.
Dora joined Grape Expectations as a Sommelier in 2017. She has more than 10 years experience in Food & Beverage Service, including 3 years in the Maldives hospitality environment. After studying Psychology in Hungary, Dora's life took a turn when she fell in love with the world of mixology & bartending. Since then she constantly develops herself on the subject. Over the years, Dora worked in highly-rated bars, restaurants and hotels where she supervised the quality of service, trained the teams, created menus and coordinated countless events. Some time back she found her true passion for wine and got certified through the globally recognized Wine & Spirit Education Trust (WSET). Her interest to explore all aspects of her field, recently took her to the Riedel HQ in Austria, where she became a Riedel Ambassador. With an in-depth knowledge of bar and restaurant procedures and practices, as well as wine, Dora assists Resorts with trainings, events and all that is beverage-related.