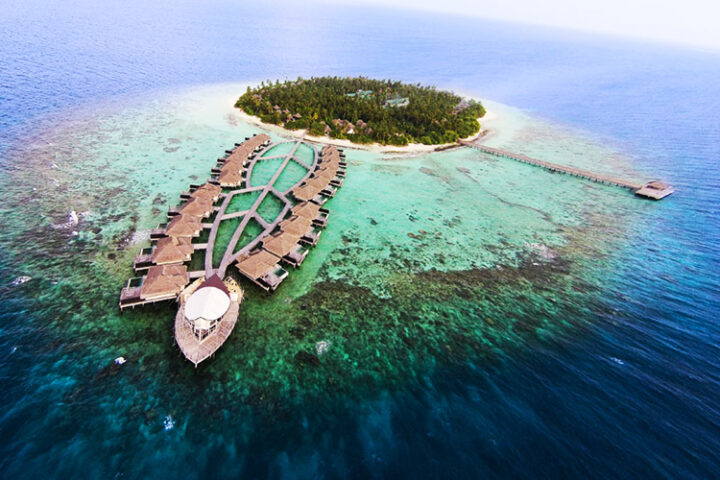 Outrigger Konotta Maldives Resort wins HICAP Single Asset Transaction of the Year Award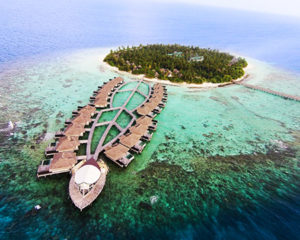 The winners of the Reggie Shiu Development of the Year, Single Asset Transaction of the Year, and Merger and Acquisition of the Year Awards were announced yesterday at the Hotel Investment Conference Asia Pacific (HICAP), held at the InterContinental Hong Kong. HICAP, an annual three-day investment conference, is hosted by BHN, Horwath HTL, and Stiles Capital Events.
The winner of the Single Asset Transaction of the Year Award was the Outrigger Konotta Maldives Resort. In September 2014, OKM Private Limited, a wholly-owned subsidiary of Outrigger Enterprises Group, purchased the partially completed Konotta Maldives Resort from Aima Construction and Platinum Capital Holdings. In just 10 months, the property underwent an aggressive completion programme that included the total redesign of all public areas and rooms product, opening on August 1 with 29 beach pool villas (4 newly constructed), 21 overwater pool villas and a new 509sqm three-bedroom overwater Presidential villa. The resort was acquired for around USD800,000 per key exclusive of the additional costs to expand villa inventory and finishing costs to complete the development. In the first three months of operation, room revenue has exceeded initial operating underwriting by 132%, with ADR up 11% over the original forecast. The transaction involved disposal of a non-performing loan and a complicated sale process requiring intense co-operation between the principals, lending consortium and creditors for a successful outcome, and the entire redevelopment was delivered on time and on budget.
The winner of the Reggie Shiu Development of the Year Award was The Temple House in Chengdu, China. Comprising 100 guest rooms and 42 serviced residences, The Temple House is an integral part of the Chengdu Daci Temple Cultural and Commercial Complex that surrounds historic Daci Temple. Designed with respect for the site's history and local culture and artistry, a number of traditional courtyard buildings have been restored and incorporated into the hotel's design, including the hotel's entrance set in a building first built in the Qing Dynasty. The property was developed by Chengdu Qianhao RE Co. Ltd. (JV b/t Swire Properties and Sino Ocean Land) and is operated by Swire Hotels. The architecture is by Make (UK), in collaboration with Tsinghua University (heritage buildings restoration), and the interiors are by Make (rooms + public areas)/ AVROKO (F&B outlets). Finalists in this category also included Club Med Finolhu Villas, Maldives and Rosewood Beijing, China.
The winner of the Merger and Acquisition of the Year Award was ADIA's acquisition of stake in New World Development Hotels in Hong Kong. In what is the sovereign wealth fund's largest Asian property investment to date, with a regional record of USD1.35 million per key, Abu Dhabi Investment Authority (ADIA) acquired a 50% interest in New World Development Co's Grand Hyatt Hong Kong, Renaissance Harbour View and Hyatt Regency Tsim Sha Tsui for HKD18.5 billion (USD 2.4 billion).