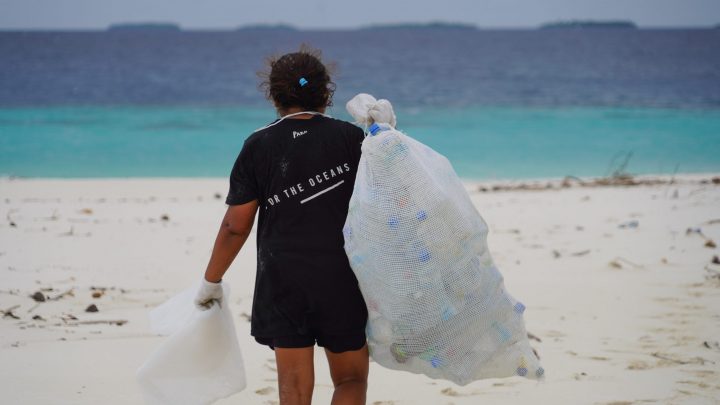 Parley – Helping the Maldives Turn the Tide on Plastic Pollution!
An estimated ten million metrics tons of plastic rubbish end up in our oceans every year. Most of the plastic debris sinks or remains in huge gyres, however a significant percentage of it washes onto coastlines daily.
This is the first in a series of articles looking at plastic pollution in the Maldives and its implications on the environment and fragile ecosystem.
The Maldives is known for its pristine, white sandy beaches and crystal-clear azure waters which attract tourists from all corners of the world, a lure which even the pandemic has not been able to diminish. Consequently, the increasing sight of beaches and harbours strewn with rubbish is not something that can be ignored, especially as a recent study found that the sought-after Maldivian waters, had some of the highest amounts of micro plastic pollution in the world!
Single use plastics such as bottles, bags, and now face masks, make up the bulk of the unsightly floating plastic debris now littering the coastlines as a seemingly endless tide, yet surprisingly, figures show that polyethylene terephthalate (PET) plastic bottles constitute only one per cent of all waste produced in the Maldives. Regardless of the small figure percentage wise, this is still a significant number to have a lasting impact on the environment and create a notable scare on an otherwise unspoilt landscape.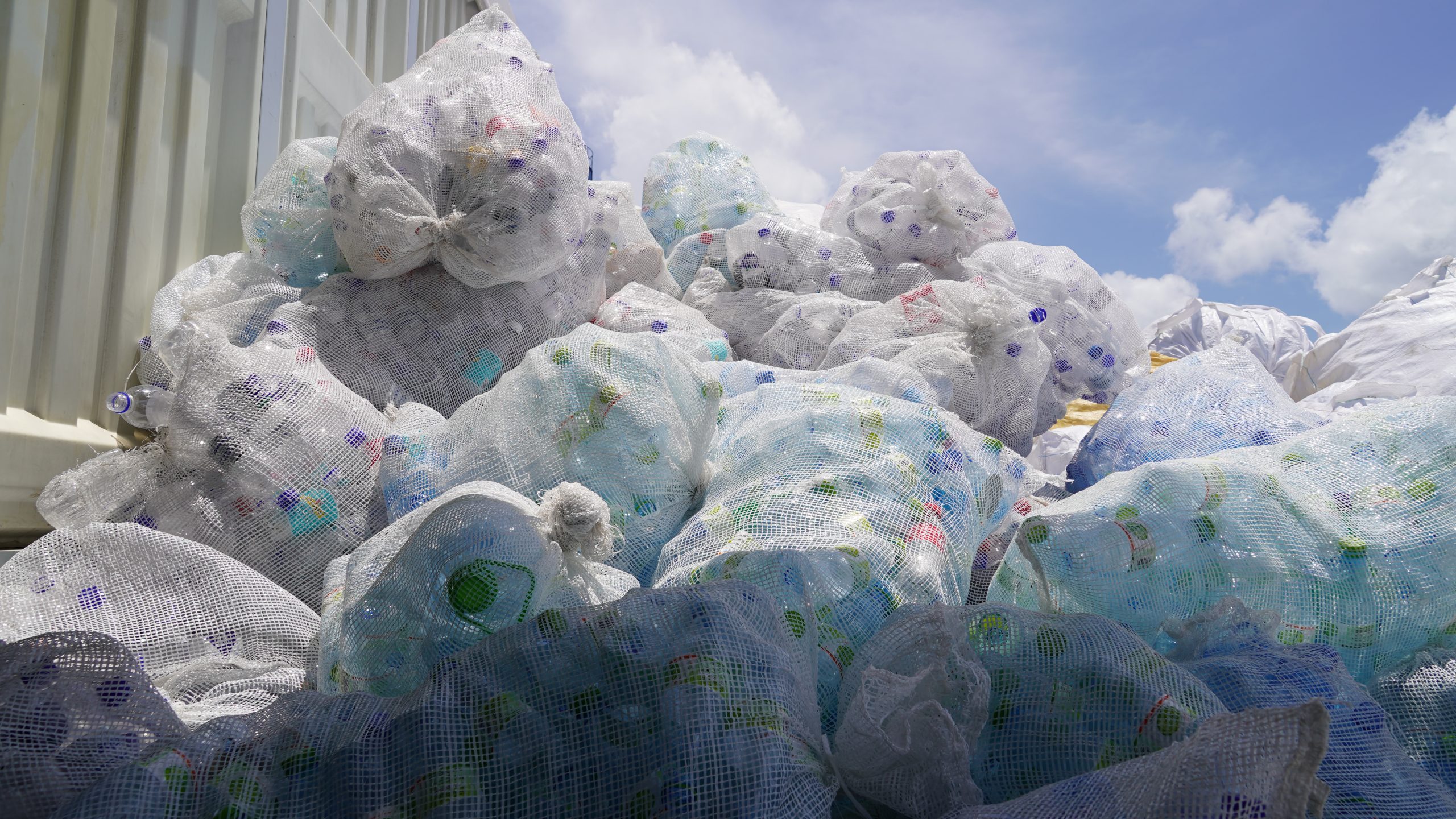 Parley, an international NGO, which over the last ten years has built up a global inception network for marine plastic spanning countries such as Sri Lanka, Maldives, Mexico and the Dominican Republic, plays a key part of helping the Maldives manage their plastic mountain.
Parley Maldives was formed in September 2015 and works to boost recycling and reduce plastic waste throughout the islands of the Maldives. Intercepted plastic waste is repurposed and upcycled to create Ocean Plastic®, a range of premium, eco-innovative materials.
"We all need to have our passion and our beliefs changed, not just by signing an agreement, but by personally getting involved and protecting our oceans for the future… We are people of the ocean but we have never really felt the ocean. We have taken it for granted. Curriculum change, collection change, and behaviour change are all vitally important."– Shaahina Ali, Director, Parley Maldives
The Republic of the Maldives has endorsed and adopted the Parley AIR Strategy (Avoid, Intercept, Redesign), as the framework for achieving UN Sustainable Development Goals and creating a Blue Economy as a 'Future Island Nation.
With over 280,000 plastic water bottles used daily in Male alone and over 100 million plastic bags imported yearly, the volume of disposable single use plastic needs halting.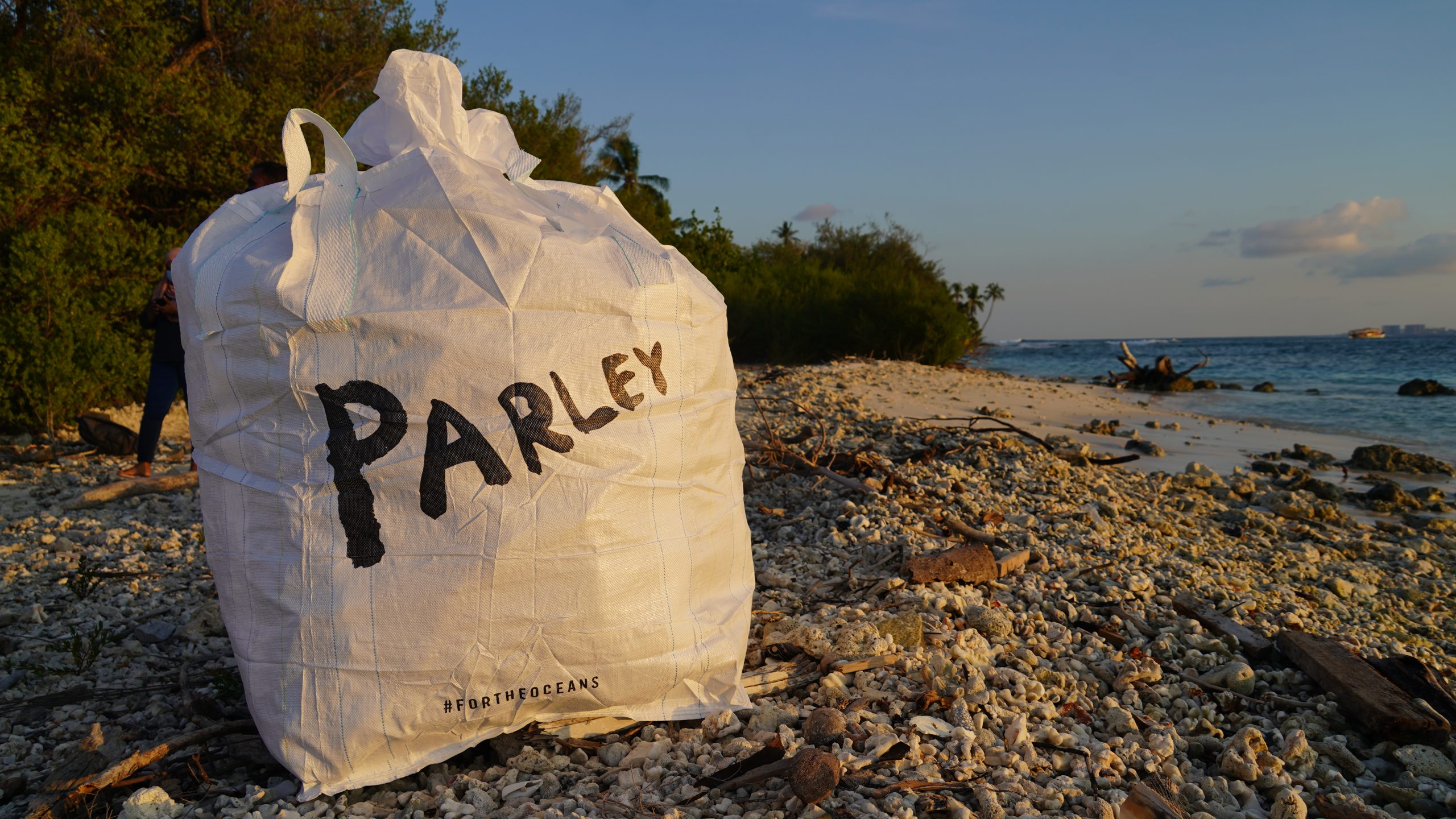 The government has a commitment to phasing-out single-use plastic in Maldives by 2023. A key milestone in this strategic plan was achieved on June 1st 2021 with the ban on the import of thirteen single use plastics. Items banned were: Single-use plastic straws, plates, cutlery and stirrers, some shopping bags, areca nuts in plastic wrapping, drinking cups below 250ml, cotton buds with plastic stems, small plastic toiletry lotion bottles of 50 ml and below, imported water below 500 ml.
In addition, Styrofoam lunch boxes were banned effective 31st December 2021, whist the ban on beverages packed in plastic bottle below 500ml will be effective from 1st June 2022.
These initiatives will have a significant impact on the amount of plastic waste generated. However, change also starts with personal choices and there are a number of different ways that individuals can help reduce the amount of plastic waste generated.  Some of Parleys' easiest to follow recommendations are:
Buy drinks in glass not plastic
Use refillable cups and bottles for water
Take a reusable shopping bag with you
Stop using plastic straws and cutlery
Encourage family members, colleagues, and friends, to dispose of plastics in areas where they can be recycled
Collaborate with Parley to dispose of all recyclable plastics
The geography and logistics that makes the Maldives a sought-after tourist destination, also creates a dispersed population, which ranges from less than 500 to over 3000 people on each of the 185 inhabited islands. Parley's Island Air Program focuses on these small communities, engaging and educating them on the need to intercept, avoid, segregate, and return plastic, as opposed to burn it! These inception initiatives also include clean ups and collection of plastic from guest houses, ferries and uninhabited islands.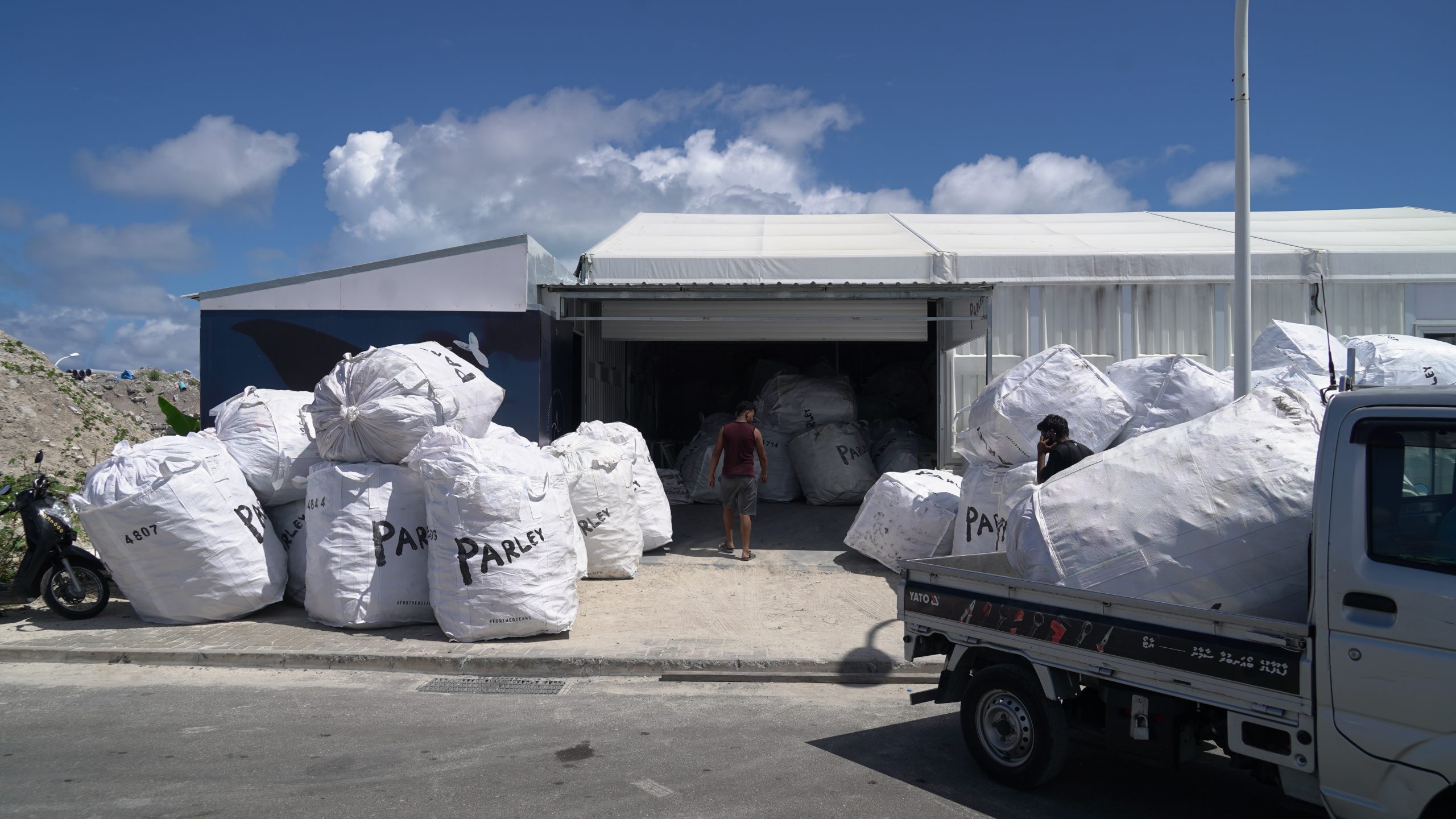 The interception network is continually expanding as more schools, island councils, and tourist facilities join the fight.  To date there are interception points on 128 local islands collecting plastic from 138 schools, guest houses and island councils, this plus 48 resorts, 58 boats and over 387 clean-ups has resulted in a staggering 1,399,750 tonnes of plastic waste collected and the first ever recycling centre and innovation lab has been established in Male'.
Parley runs a number of education programs and provides educational material, for schools, parents and the hospitality industry on health and plastic, to help instil awareness of the damage plastic can do to the fragile Maldivian ecosystem, and change habits on both plastic use and disposal. This message is reinforced by other NGO's such as The Civil Society, Save the Beach and Blue Marine.
All the collected plastic makes its way to Parleys centre in Male', often with the help of Resorts who transport not only their own plastic, but that of nearby local islands who they have collaborated with, to take theirs as well.
Once in Male' the plastic is sorted, as only PET 1, 2 and 5 can be recycled. The act of segregation at the interception points is still a work in progress as collection bags often contain numerous additional items, all of which needs to be disposed of via WAMCO as they cannot be sent for recycling.
Plastic is sorted at their Male' facility and shipped off to be repurposed into a variety of articles such as shoes, sunglasses, and shopping bags via collaborations with Adidas and Cleanwaves. Currently, 1490,079.01 kg (1490 tonnes) of plastic has been exported, all of which is traceable with a code stating where it was collected from, so all the repurposed items can be traced back to its source.
Keep an eye out for the next article – Plastic Pollution, The Coral Effect