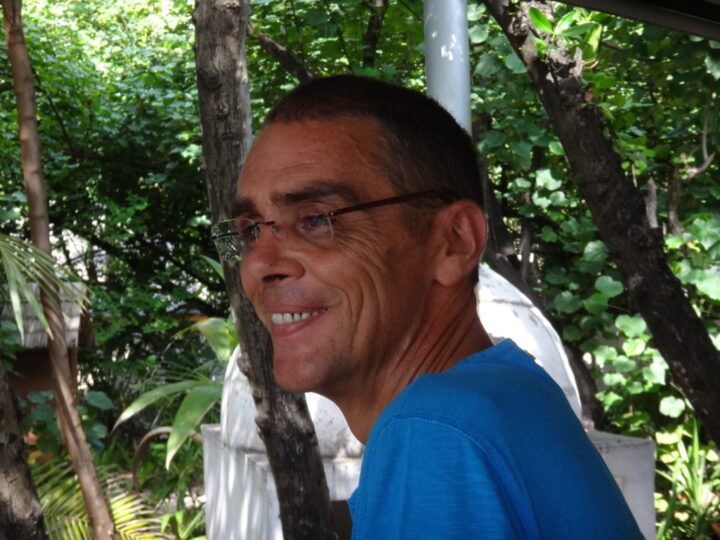 Peter Gremes, Reethi Beach Resort
Peter Gremes spent his childhood growing up in countries as diverse as India, Nigeria and the USA, so it was inevitable that a regular job in his home country of Germany would not be able to satisfy his love for travel.
Drawn to the service industry, Peter's tourism apprenticeship started off in Germany. Graduation in hotel management from the UK and France was followed by a total of four years in management at Kanifinolhu Resort (now Club Med Kani) here in the Maldives.
After working in Germany and Tunisia and spending a total of six years in Corsica, Peter returned to the Maldives in 2007 as the General Manager of Reethi Beach Resort.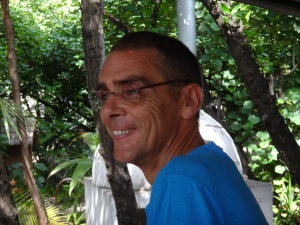 HM: What makes Reethi Beach so special?
PG: Well, everything is very much a team effort. Things start with the excellent working relationship with all our board members, who visit the island regularly and have active interests in hotel operations. This enthusiasm then cascades down through our local and international managers, who are given the freedoms to explore and innovate with new ideas. And so our staff will naturally create this friendly atmosphere with a relaxed feel for our guests.
Relaxation and comfort also comes from our architecture and design, which has been kept simple and traditional, with sandy floors, palm-leaf thatch and timber, and no air-conditioned public spaces. We deliberately remain firmly in the 4-star market, and plan our future at this level during continued refurbishments and redevelopment work. For our landscaping, we prioritise plants that are indigenous to the Maldives, and recycle fallen leaf litter as mulching for a natural look in the more overgrown jungle areas.
HM: Describe some of the challenges of your job?
PG: Maintenance of our guest rooms and facilities is always a challenge, particularly in the Maldives with its salty atmosphere and the logistics of ordering and storing necessary spare parts. But I am thankful for my invaluable and well-organised Maintenance Team, who are on top of everything from swapping out light bulbs to inventing new ways for us to harvest more rainwater.
One of my aims has been to phase out the old-fashioned dormitories in the staff quarters, and move towards double and triple shared rooms. We are well under way with this worthwhile investment project, which has already seen better levels of privacy and comfort, enabling our staff from various countries to live and work amicably side by side.
HM: What changes have you implemented at Reethi Beach over the years?
PG: I am particularly pleased with the introduction of our "Reethi Fen" bottled water plant in 2010, and the subsequent saving of approximately four hundred plastic bottles every day. A refillable glass bottle of mineralised water is delivered daily to all our guest rooms, and we have installed filling stations for staff use.We no longer 'fog' the island with pesticides, and under the expert guidance of Trudy "the Mosquito Lady" we keep our bugs under control using entirely natural methods. We have a small but dedicated team who constantly search for and remove any freshwater mosquito breeding grounds across the entire island, with excellent results. Also, our gardeners use natural plant-derived Neem and Citronella oils as repellents for any other persistent pests.
HM: You are very much passionate about the environmental issues – tell us more.
PG: With the help of Barbara, our resident marine biologist, we try to question everything we do and implement many small changes in our daily operations to promote sustainability and minimize the impact on our environment.
To preserve the local populations of reef fish we no longer offer night fishing excursions (and there has not been a single guest complaint). We collect expired batteries that we use on the island, and send them back to Europe for proper disposal; our swimming pool also uses a chemical-free ionisation cleaning system.
HM: and for the future?
PG: We are increasing guest education and awareness, with regular presentations on marine life and the environment and updated material in a variety of languages. We plan to introduce protected areas of the reef and improve snorkelling channels around the island in the near future, to guide guests on a pre-planned tour to help minimise any impact on the coral reefs.
Also important is to continue our working relationships with the other resorts here in Baa Atoll. We have worked together with resort and dive school managers to form BAARU (Baa Atoll Resorts United) – now registered as an official NGO – back in 2007. Initial campaigns helped Baa Atoll gain UNESCO Biosphere Reserve status, with a ban on shark fishing and the protection of dive sites. We then created codes of conduct for boat traffic, to help protect the whale shark and manta ray populations in the famous Hanifaru Bay area.
There will always be more we can do for conservation, such as working towards the banning of night fishing within the atoll, and strengthening our commitment to the Fish Purchasing Policy (only buying certain species of fish, and only above the recommended size).
HM: What advice would you give to someone looking to invest in the Maldives?
PG: All investments should be long-term, and I would encourage moving away from traditional million-dollar resort projects to look at the opportunities within local communities.
For example, at Reethi Beach we already promote local arts and crafts, and actively reach out to local communities to form partnerships and explore new ideas to source locally grown produce and manufactured items. This includes buying woven lampshades from Kihaadhoo and lacquer ware from Hithaadhoo, as well as promoting cultural shows from Kendhoo and Kamadhoo.
There are many other areas open to potential investors, such as supplying whole 'kurumba' (young coconuts) to drink, and processing coconuts to produce valuable cooking ingredients (oil, cream, desiccated). The potential market is huge, and investors could provide financial and logistical support to community projects and apprenticeship training programmes. Perhaps less glamourous, but equally important scope for investment exists in waste management projects, such as recycling and composting the green waste from both communities and resorts, to produce valuable organic fertiliser for use by local agriculture and resort landscaping projects.