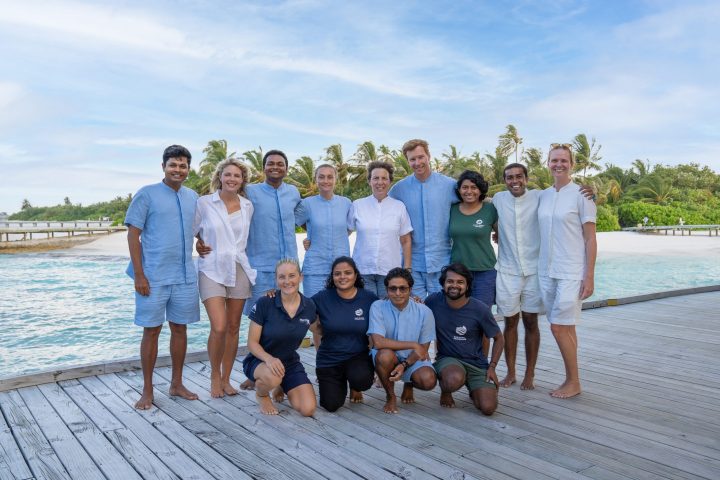 Pioneering Sustainable Tourism – Six Senses Laamu
Six Senses Laamu is the first resort to open in Laamu atoll in the Maldives. Since its opening in 2011, sustainability has been at the heart of every decision by the luxury resort. From caring for its blessed ecosystem to promoting rich cultures, Six Senses Laamu has been a leading example in responsible tourism in the Maldives. Hotelier Maldives takes a deeper look into the resort's sustainability journey.
Sustainability as a Core Value at Six Senses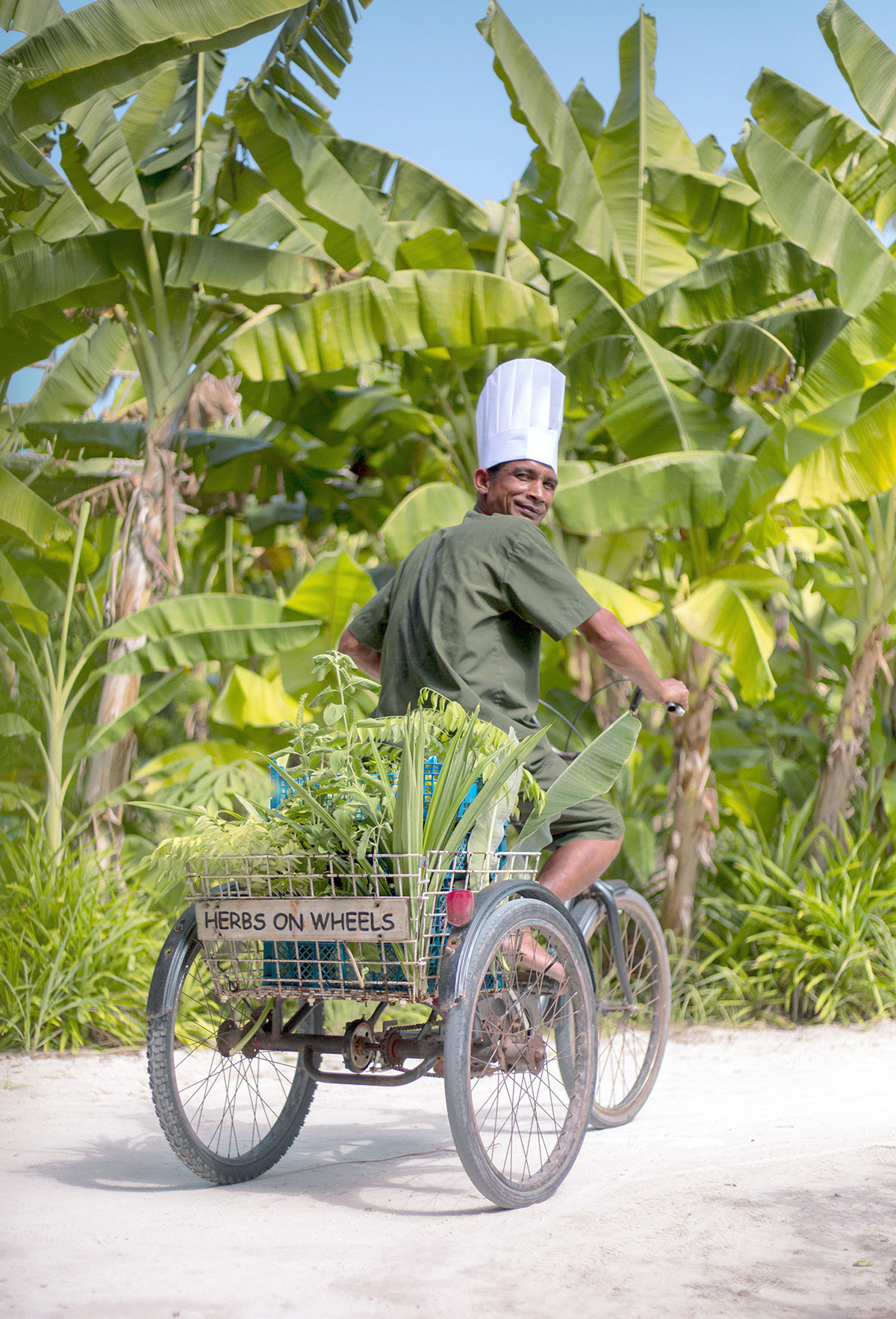 Adam Thalhat is the sustainability and community outreach manager at the resort, who is responsible for overseeing all of the sustainability-related initiatives at Six Senses Laamu.
He explained that, at Six Senses, sustainability is broken down into three pillars- People, Planet and Profit. "Under the pillar 'People', we make sure our community is inclusive, safe, resilient and sustainable. In addition, we share artisan stories of local people and aim to leave a legacy for the local community. Under the pillar 'Planet', we prioritize marine conservation efforts by focusing on maintaining and protecting the wildlife and nature, and find nature-based solution for climate change adaptation. Under the pillar 'Profit', we focus on running a sustainable and impactful tourism operation by practicing zero waste philosophies, energy reduction and following the Six Senses climate action plan."
Adam also oversees the sustainability fund, which is allocated from 0.5 per cent of gross revenue and 50 per cent percent of the water sales for community. This fund is used on projects that directly benefit Laamu's community, making climate adaptation strategies possible.
One of the six values at Six Senses Laamu is 'Local Sensitivity, Global Sensibility', which means that the resort is part of the local fabric and culture, yet in tune with the wider world.
"For example, a global issue is that the planet is facing a biodiversity crisis and here, at Six Senses Laamu, to address this we are focusing on preserving the natural resources and wildlife to fight this global issue. It was pledged in the 2015 Paris Agreements that 30 per cent of the oceans will be marine protected areas by 2030, and here at Six Senses Laamu we created the Maldives Underwater Initiative so that we can work with partner NGOs to preserve marine habitats in Laamu Atoll," he explained.
The Maldives Underwater Initiative was established by Six Senses Laamu in 2018. "When I look back, the driving force of the team was our general manager, Marteyne van Well. She has a great passion for marine conservation and the sustainability. Over the years, she has helped our team members to develop our passion for marine conservation and the sustainability, and drove the partnerships which developed with the Manta Trust, Blue Marine Foundation and most recently the Olive Ridley Project."
Demand for Sustainable Travel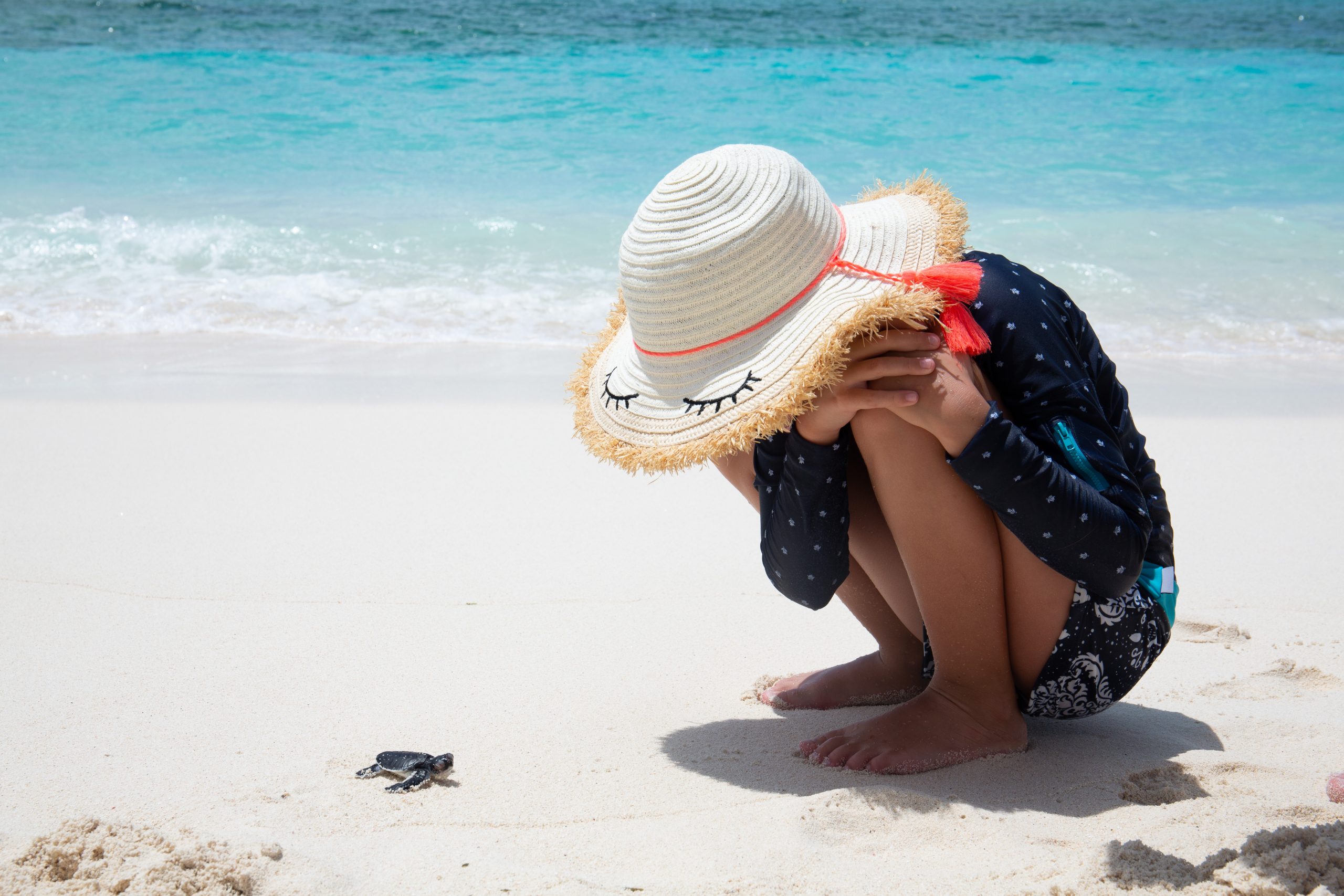 A new era of sustainable travel took off in post-pandemic. Expedia Group's latest research with Wakefield revealed that three in five travellers are willing to pay additional fees so that their trip can be more sustainable. Though, how evident is this trend in the Maldives?
Adam said "since the resort's reopening in August 2020, it has become clear that guests' needs and desires have shifted, with an increased interest in sustainability. It seems it is no longer enough to simply admire a pretty view, guests are seeking a deeper understanding of the natural world and what can be done to protect it. Our marine biology team, the Maldives Underwater Initiative, provides guided snorkels, workshops and presentations for our guests which are extremely popular. Not only do they share insights into the local marine creatures and ecosystems, they also advise guests on the threats they face, the research being conducted to conserve them and what the guests can do, both at the resort and at home, in order to help.
"The younger generations are extremely passionate and knowledgeable when it comes to the health of our planet, and they also have a heavy influence on the family's decision. So, programs such as Grow with Six Senses, which reconnects kids with nature and teaches them useful life skills through play, are a huge selling point for luxury hotels globally. The Junior Marine Biology program at Six Senses Laamu also embodies this philosophy."
Sustainable Tourism in Maldives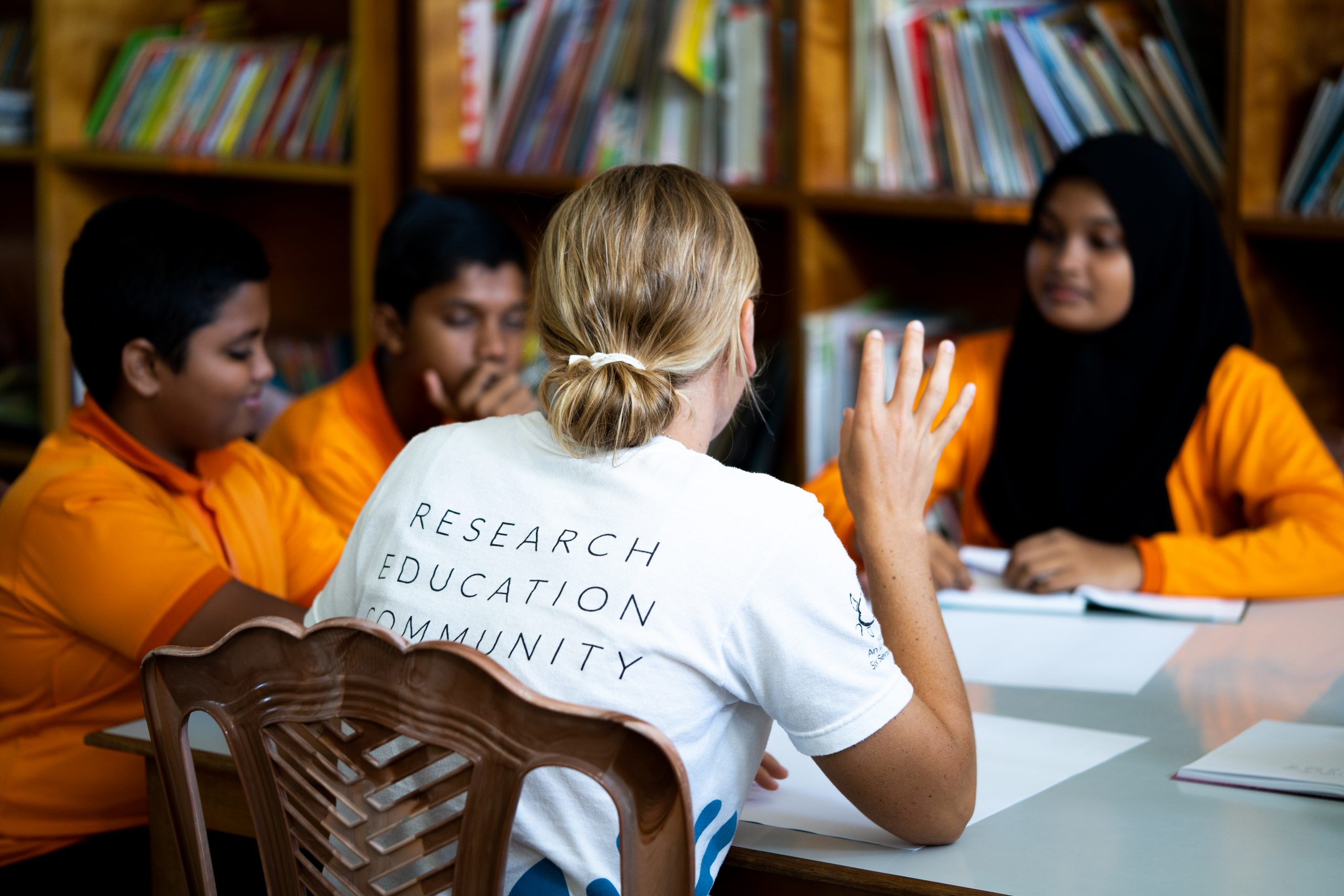 The Maldives is one of the leading tourist destinations in the world and presented one of the fastest recoveries in post-pandemic. However, being the flattest country in the world and highly vulnerable to climate change, the island nation still has a lot of improvement when it comes to sustainable tourism.
Philippa 'Pip' Roe, marine head biologist at Six Senses Laamu said that there is a significant need to change the mind-set regarding what development is. "Currently, development in Maldives means building and construction. But development can also mean enhancing what is already here, progressing in education, ingenuity and sustainable economy."
"The lack of awareness has been the biggest challenge for the sustainability in the Maldives (and perhaps globally too)," adds Adam. "It is heartbreaking to realize the amount of work we have to do as a country, given that the climate change is rapidly happening. Sustaining our planet should not be correlated with cost, when we talk about lives of millions of people going in to risk because of climate change. If it continues at its current pace, the impacts will worsen, with rising sea levels and extreme weather leading to the loss of homes and livelihoods, mass migration, and civil conflicts."
Laamu Atoll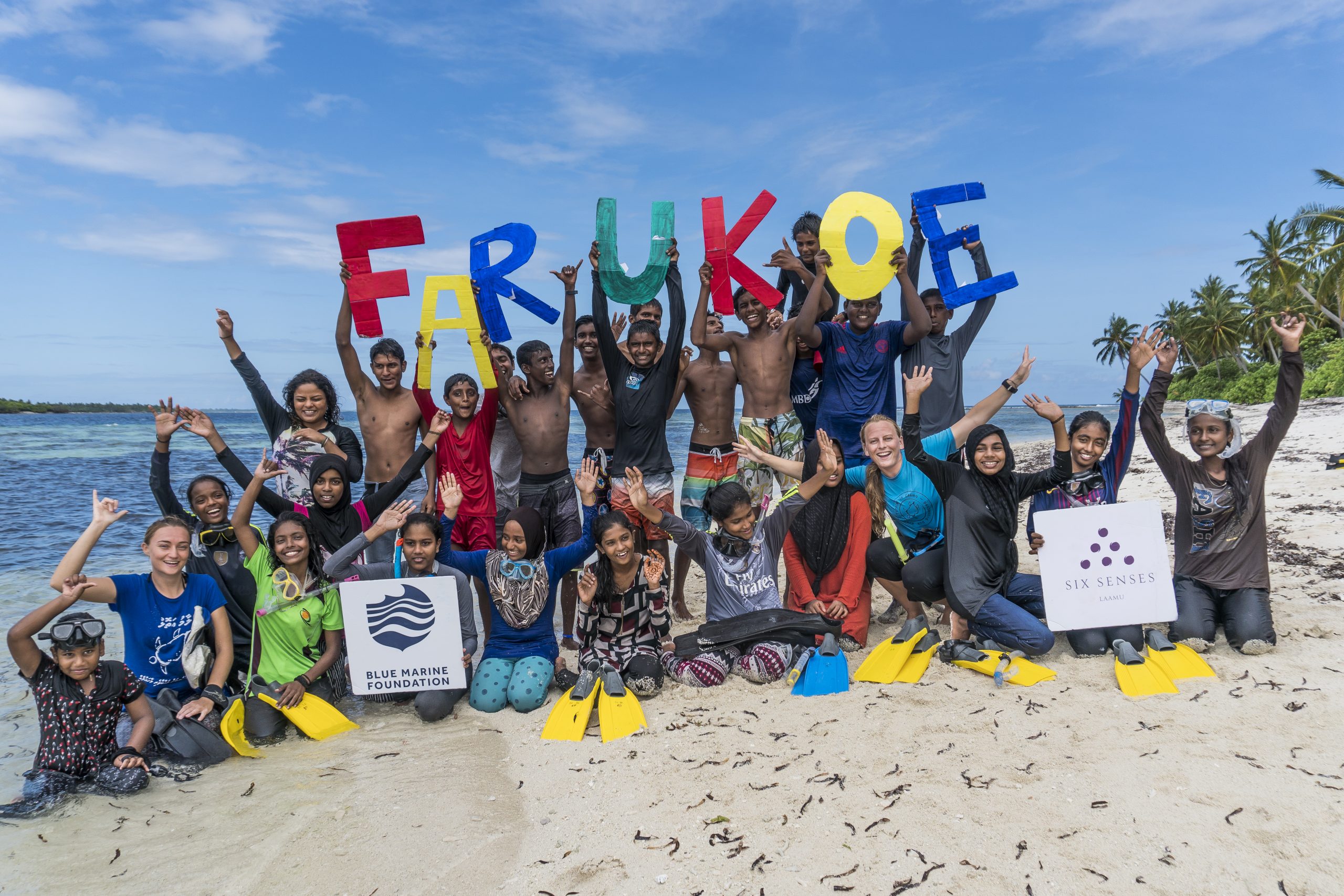 Located in Southern Maldives, Laamu is one of the most remote atolls and offers amazing underwater experiences and natural beauty. Mangrove forests are found on four islands, Hithadhoo, Gan, Maabaidhoo and Gaadhoo.
"Only 20 per cent of the islands in Laamu are developed, which means ecological pressures are relatively low in comparison to other Atolls. Being the first resort, and one focused on sustainability, we hope that new developments will also follow suit, and see the advantage of supporting and being part of the atoll community," said Pip.
Six Senses Laamu recently achieved a significant attainment in its journey to develop Laamu. The atoll was declared a 'Hope Spot' by the international non-profit organization Mission Blue. Hope Spots are defined as exceptional locations that are scientifically identified as critical to the health of the ocean.
"The Hope Spot designation proves how special Laamu is, not just for biological diversity and abundance, but also for its future. Laamu is currently in a state where it's natural resources are not yet abused, and environmental pressures are relatively low. Laamu now has the opportunity to demonstrate that development does not mean destruction, and lead the way in sustainable, responsible, community led management. This is the true Hope for Maldives as a whole," she said.
Future Goals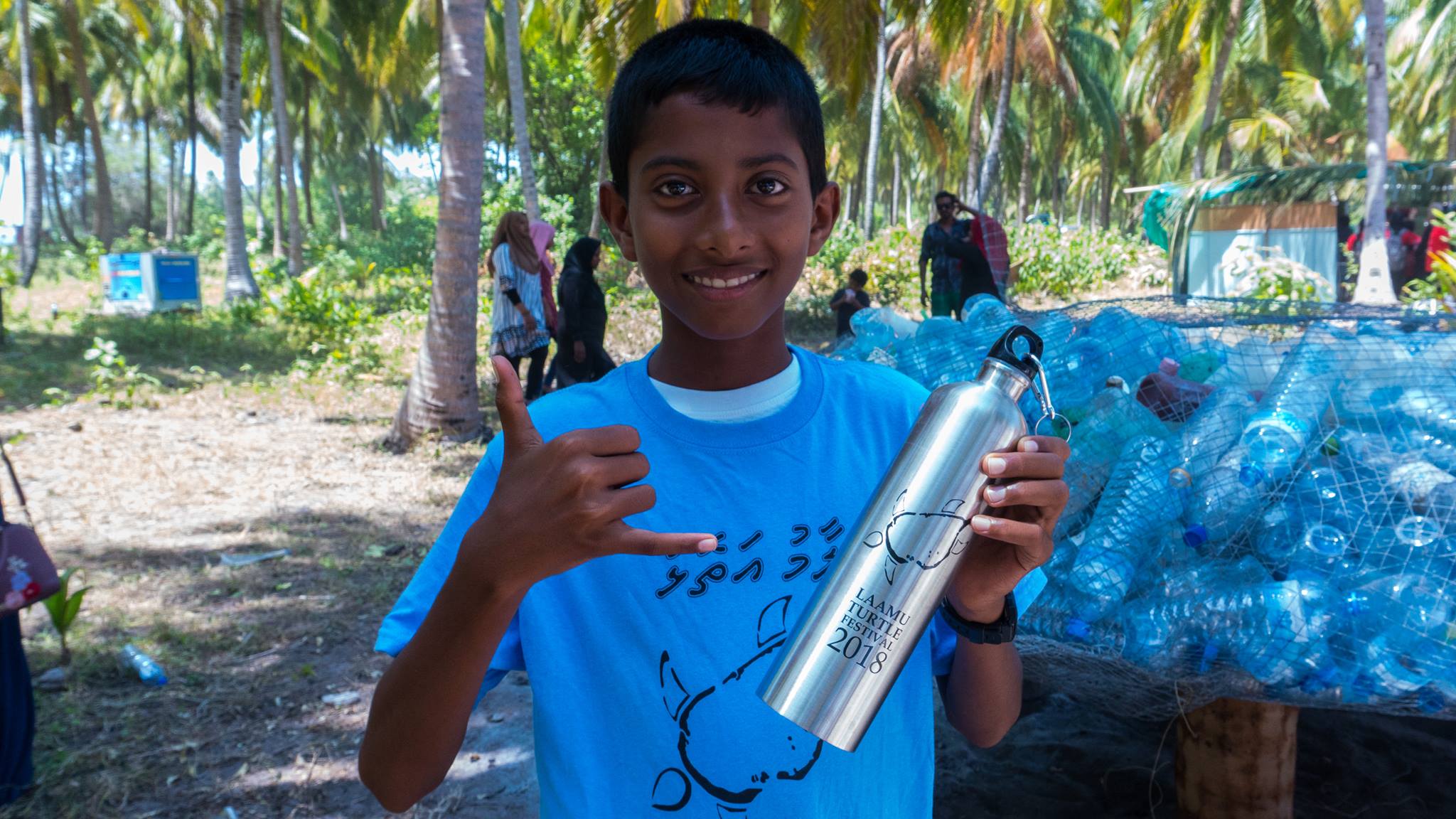 One of the major goals at Six Senses Hotels Resorts Spas is to be plastic-free by 2022; to remove and avoid all virgin plastic materials from its hotel and spa operations. The brand's actions to reduce disposable plastic date back to the 1990s, with their signature water bottled in glass, and more recently with the elimination of plastic straws and disposable F&B containers from all hotels in 2016. In 2021, Six Senses became the first hospitality brand to collaborate with the United States Coalition on Sustainability and SustainChain™.
Speaking about this goal and its progress, Adam said "The amount of plastic waste that the world produces and thrown away is unimaginable. Not only is plastic non-biodegradable, it also has horrible effects on human health as it breaks down into micro plastics and enters our food chains.
"Six Senses has been on a mission to eliminate plastic since 2017. We have looked in to the in-house production to eliminate the plastic packaging, we challenge the suppliers to find alternatives for plastic and implemented take back containers with local suppliers. In 2020, Six Senses as a group, looked in to eliminating the 18 most unwanted plastic categories which are responsible for 80 percent of plastic wastes in hotel properties. We are proud to say that Six Senses Laamu has eliminated almost 80 per cent of these 18 categories while we are on the last quarter of 2021 and we are very hopeful to get 100 per cent before the end of 2022. On the 1st November, our efforts in plastic elimination were recognized on a global stage at WTM London when we won the global prize for the category of Reducing Plastic Waste in the Environment at the 2021 WTM Responsible Tourism Awards."
Six Senses Laamu has provided over 18,500 local community members with access to safe drinking water from 97 donated water purification systems, protected ten million square feet of seagrass meadows and have partnered with Laamu Atoll council to voluntary declare five marine protected areas in the Atoll. The resort continues its journey to leave Laamu better than how they found it.
Featured Image: Maldives Underwater Initiative (MUI) team with Six Senses Laamu General Manager Marteyne van Wel