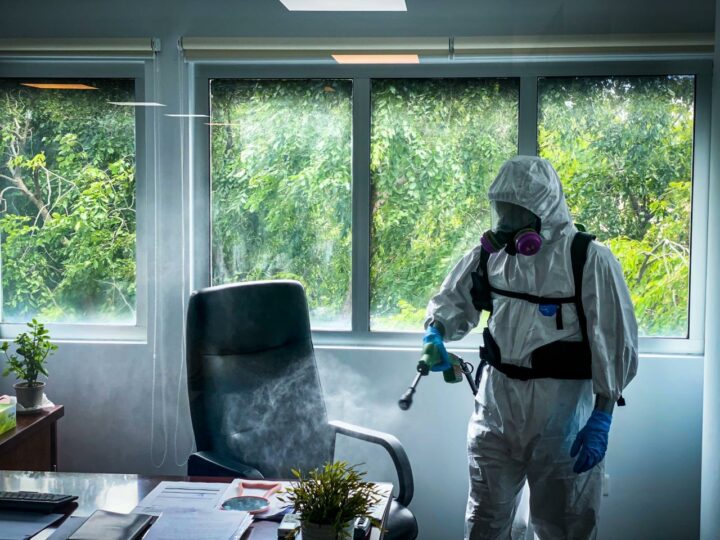 Prioritizing Health and Hygiene with Victory Electrostatic Sprayers
COVID-19 continues to spread worldwide, forcing the global health and sanitation industries to undergo massive changes. It is now understood that the main human-to-human transmission pathway appears to be the cause of infection. Hence, by employing simple hygiene measures, each individual can help protect themselves and others by limiting exposure to this deadly virus.
Before the coronavirus pandemic, the standard practice for hygiene services were simply wiping the surfaces that could be easily accessed. The problem with this cleaning process is that it can easily transfer pathogens and bacteria from one surface to another. A standard wipe-down process is neither sufficient nor practical to reach under tables, fabric, or cracks and crevices. Before electrostatic spraying equipment emerged as the 'next revolution' on the custodial equipment market, there have been instances wherein other cleaning technologies such as foggers and misters have been touted as being 100% effective. But, with the advent of Victory Electrostatic Sprayers, we are now able to definitively put that argument to rest. Simply because electrostatic sprayers are not like standard fogging systems.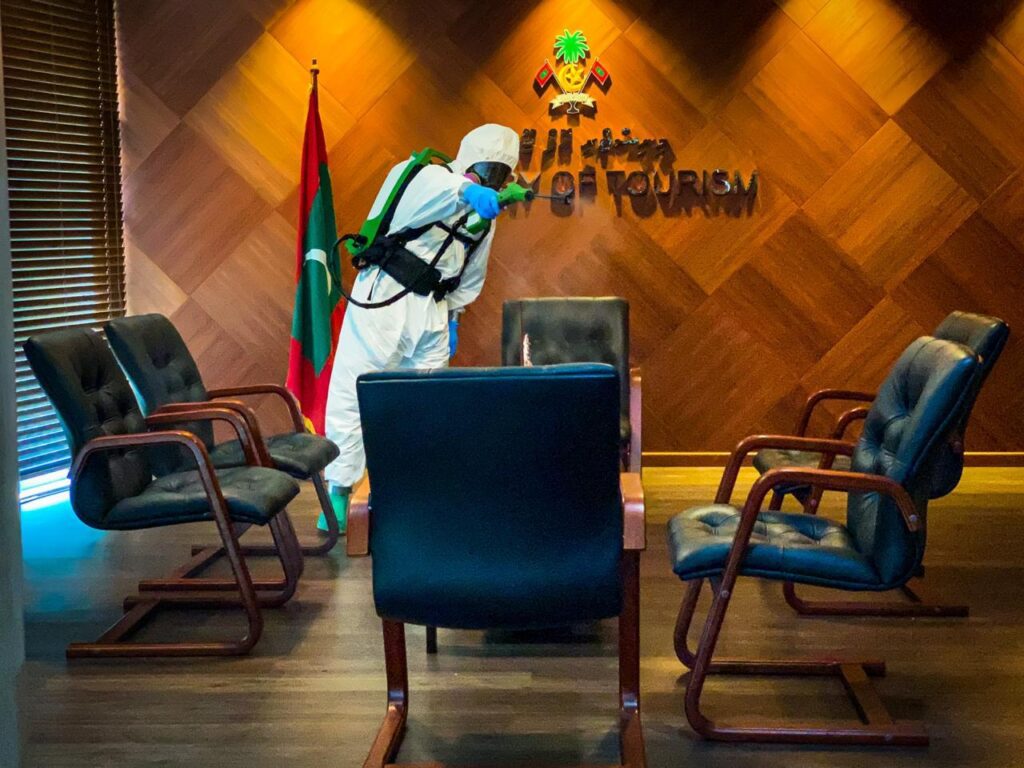 Don't take our word for it. Find out for yourself
Fogging has a widespread use, predominantly for the application of disinfectants, biocides, fungicides, and pesticides. With electrostatic spraying, the results become targeted because the disinfectant particles gain the ability to cover surfaces in a 360-degree range while providing touchless disinfection. This is why electrostatic spraying is the best option for all the floors and walls that need to be spotless and for those hard-to-reach areas.
In the fogging process, the equipment generates a fog or mist formed of Ultra Low Volume (ULV) droplets. In electrostatic spraying, this micro mist of particles has an induced static charge that causes them to "wrap" around objects, completely encapsulating them. This happens as the positively charged droplets seek any solid surface to "ground" or neutralise this charge. This phenomenon creates an extremely even spread of particles on the sprayed surfaces, helping the disinfecting and sanitizing solution to adhere to these surfaces and objects, irrespective of the direction of the spray. At a molecular level, these particles hold a charge which allows the disinfecting solution to become attracted to any and all surfaces, which now have an induced negative charge on it. The particles cover the visible area as well as navigating around hidden areas that cannot be covered by ULV foggers. These particles allow the disinfectants to provide complete coverage of these problem areas where most microorganisms and pathogens hide and grow.
Studies from the US Environmental Protection Agency conducted on the disinfection of reusable decontaminated PPE, and the amount of water runoff after using a sprayer vs. an electrostatic disinfection device proves that utilizing a sprayer/fogger is not a substitute for electrostatic disinfection devices.
Highlighting the significant differences for your ease
ULV Foggers deliver tiny droplets that passively deposit on surfaces based on the direction of spray and the effect of gravity, resulting in uneven coverage and pooling of residue. Electrostatic spraying on the other hand, results in an even, 3-D wrapping effect, with little to no excess residue buildup. The method of application employed for ULV foggers are also time-consuming, labor-intensive, and uses vastly more disinfectant liquid than its electrostatic counterpart. Moreover, ULV foggers are unable to generate a small enough droplet size to get the best penetration and permeation into cracks and crevices.
Electrostatic sprayers are a proven technology that provides better delivery of disinfectant products to surfaces, especially vertical surfaces where the disinfectants have no natural ability to adhere. While ULV Foggers are used to treat open areas where vertical surfaces and the wrap-around effect of the electrostatic sprayer is unnecessary, this forgoes the 360-degree cleaning results from an electrostatic sprayer.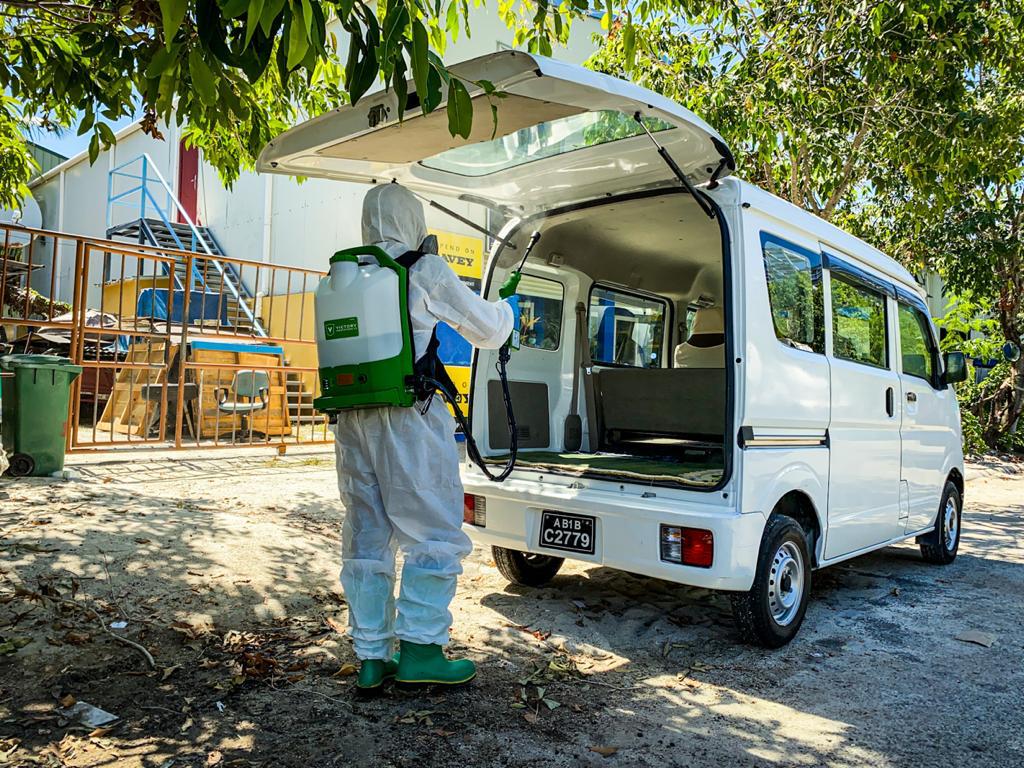 With Victory Electrostatic Sprayer, you know you are in safe hands
Victory Electrostatic Sprayers are designed to spray less liquid, save time and labor, and cover more surfaces, delivering a result that is faster and more effective. Victory Electrostatic Sprayers are exclusively distributed in the Maldives by Reinvent Maldives – a professional organization leading the charge of quality disinfection services in the nation, especially at the early stages of the COVID-19 pandemic.
Reinvent had recently introduced two Victory product models in the Maldivian market, targeting (but not limited to) hotels, resorts, and restaurants. These two are the VP200ESK – Professional Cordless Electrostatic Handheld Sprayer and VP300ES – Professional Cordless Electrostatic Backpack Sprayer.
The VP200ESK – Professional Cordless Electrostatic Handheld Sprayer has product specifications of one liter easy-fill tank, an optimum spray range of 2 -3 feet, adjustable 3-in-1 nozzle for versatility, and a 4 hour run time from a VP20 long-lasting battery. With a tank size of 33.8 ounces or 1 Liter, the sprayer is also well equipped with a LED headlight for better visibility and ergonomic handle for better comfort and safety. The three different nozzle settings provide coverage from 1,700 sq. ft. to 2,800 sq. ft. per full tank each.
The other product is VP300ES – Professional Cordless Electrostatic Backpack Sprayer, which comes with a 2.25-gallon or 8.52 liters easy-fill tank along with a hose, which is 4 ft. long. Equipped with a long-lasting VP20A battery with a 4 hour run time, the sprayer also comes with comfortable carrying straps and a carrying handle for easy portability. The three different nozzle settings provide coverage starting from 13,000 sq. ft. up to 23,000 sq. ft. from a full tank, each ensuring maximum coverage.
These Victory product innovations have proved to be a cost-effective method and known to create visibly clean areas quicker and with less disruption to those in the vicinity. Reinvent's commitment to providing quality disinfection services to its clients is based on the promise of Victory Electrostatic Sprayers, outlined by the five key features below:
Compared to conventional methods, it reduces the time taken to cover and disinfect all surfaces and hard-to-reach places by 50%
Contains spread of viruses such as influenza, MRSA, HIV, and many others and improves infection control
Applies chemicals more efficiently and in a controlled manner while maintaining cost-effectiveness
Prevents costly financial burdens associated with contagious healthcare infections
While the effectiveness of disinfection using electrostatic disinfection is dependent on the device used, with Victory, you can rest assured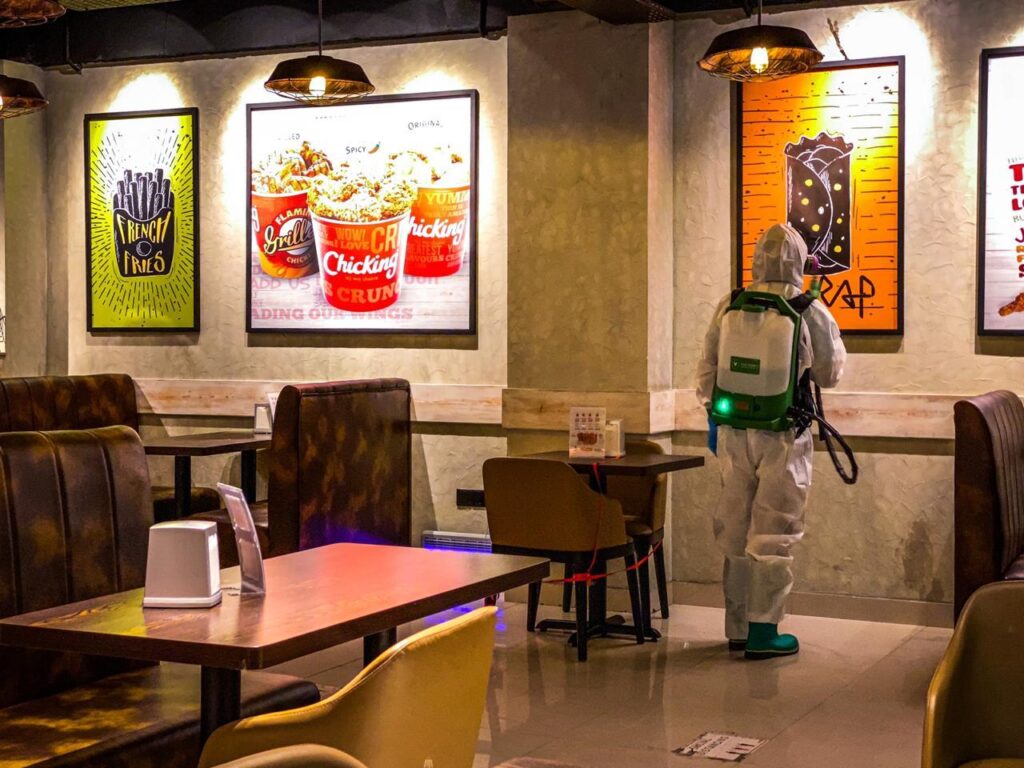 But don't just take our word for it; but experience it for yourself. Reinvent has already built up a list of highly exclusive clientele over a short period. Some of the clients using Victory Electrostatic Sprayers in the Maldives include Trans Maldivian Airways (World's Largest Seaplane fleet), an exclusive contract with the Marriott Group, Anantara Hotels, Resorts & Spas, Centara Resorts, Naladhu Private Islands Maldives, Como Hotels, FSM (Fuel Supply Maldives), and Niyama Private Islands Maldives.
Sasikumar Chorinchath, Area Director of Purchasing, Anantara Hotels, Resorts, and Spas noted the timely deliveries of the Victory electrostatic sprayers and online assistance in training the resort's team by Reinvent Maldives.
Mr. Busaid, another customer representing the central procurement office of one of the well-known private Islands of Maldives expressed similar views; "The coverage of the spray (along with the different settings) is one of the best parts of the Victory Sprayers. We can disinfect equipment so much faster and effectively than we used to and the dry time is exceptional."
By distributing Victory products in the Maldivian market, Reinvent Maldives delivers the guarantee of health and hygiene with their clients vouching on their behalf. So, be sure to order yours now, and join the millions worldwide in ensuring that your patrons and loved ones are safe with the best disinfection and sanitization technology that the world has to offer.