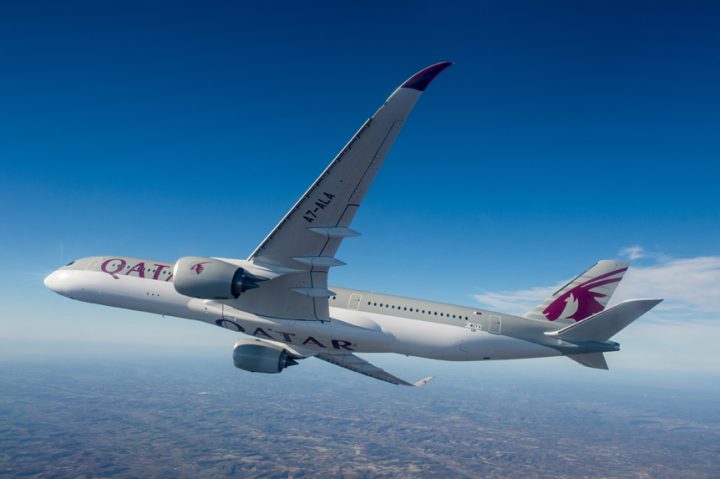 Qatar Airways makes history as first to operate an Airbus A350 to the Maldives
In a move that makes history, Qatar Airways has become the first airline ever to fly the state-of-the-art Airbus A350 to the Maldives. The airline has upgraded its current double-daily A330 service to an A350, with the first A350 beginning operations on October 31 and the second A350 service joining shortly afterwards on November 3, according to a statement by Qatar Airways.
"We are proud to be the first airline to fly our Airbus A350 to the Maldives," says Akbar Al Baker, Chief Executive of Qatar Airways Group, commenting on the upgrading of the service.
"As one of the airline's most in-demand destinations, we are delighted to be upgrading our aircraft and providing our passengers with the ultimate comfort and services on board one of the most technologically innovative aircraft in the sky."
Renowned worldwide for its pristine white-sandy beaches, idyllic diving spots and preserved natural wonders, the Maldives is truly one of the world's most exotic and tranquil leisure destinations. The picture-perfect islands are located in the Indian Ocean and are just five hours from Doha.
Qatar Airways first launched service to the Maldives in December 2001. The airline operated the service using an A330 aircraft, which features 30 seats in Business class and 275 in Economy class.
Qatar Airways was the global launch customer of the Airbus A350 in January 2015. The award-winning airline has the largest fleet of this aircraft type of any airline in the world and currently operates 19 A350 aircraft across its global network to destinations, including Adelaide, Brussels, Geneva, Singapore and Tokyo. It was the first airline to fly the A350 to the United States and to Australia.
The Airbus A350 aircraft features a total of 283 seats, with 36 Business class seats and 247 in Economy Class. Thanks to the extra-wide cabin design, passengers on board are offered unparalleled comfort in both cabins, with Business Class fully flat beds and spacious seats in Economy.
With high-definition touch screens and dual-screen function that allows for simultaneous viewing, passengers can enjoy countless entertainment options through the airline's award-winning Oryx One entertainment system, as well as connect to the internet using the On-air Wi-Fi service, according to the airline.
The national carrier of the State of Qatar is one of the fastest-growing airlines operating one of the youngest fleets in the world. Now in its twentieth year of operations, Qatar Airways has a modern fleet of more than 200 aircraft flying to business and leisure destinations across six continents.
The award-winning airline has received a number of accolades this year, including 'Airline of the Year' by the prestigious 2017 Skytrax World Airline Awards, which was held at the Paris Air Show. This is the fourth time that Qatar Airways has been given this global recognition as the world's best airline. In addition to being voted 'Best Airline' by travellers from around the world, Qatar's national carrier also won a raft of other major awards at the ceremony, including 'Best Airline in the Middle East,' 'World's Best Business Class' and 'World's Best First Class Airline Lounge.'