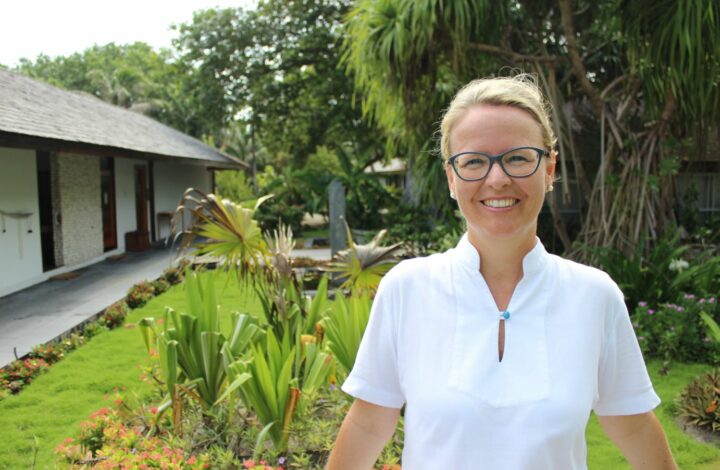 Raffaella Colleoni, General Manager, The Barefoot Eco Hotel
With a fascination for the world of travel and hospitality, the exuberant Raffaella Colleoni started out in the industry when she was very young. Her captivation with travel took her across the globe with her family, and after studies in language and tourism, she finally joined the hospitality bandwagon at the age of 21.
A true globetrotter, who has seen the far ends of the world, Raffaella is today the general manager of The Barefoot Eco Hotel—a four-star escape in Hanimaadhoo Island in Haa Dhaalu Atoll tucked away around lush vegetation, a long stretch of private sandy beach and turquoise lagoon on the north-western shore of the island.
We sit down with Raffaella to hear the story of her journey, which has taken her to almost every continent and has seen the different types of hospitality on offer in different parts of the world.
Hotelier Maldives: How did your fascination with travel turn you towards a career in sales and marketing?
Raffaella Colleoni: After I finished my education in the fields of language and tourism, I joined a travel agency in Bergamo (my hometown in Italy) where I learnt to create travel packages for Italian travellers. It was the best opportunity for me to travel and explore different parts of the world, as well. At the age of 28, I moved to Best Tours – a very well known tour operator based in Italy. First, I worked as a tour leader in the Middle Eastern: Egypt, Syria, Jordan, Lybia which I would say that I loved.
The next stop was as a destination manager in the Indian Ocean and Africa. In this region, I earlier handled similar destinations including Mauritius and Seychelles, while I also had the chance to work in Kenya and Madagascar in Africa. These travels opened my mind to everything related to taking the best care of guests.
I was here in the Maldives for a couple of months before I moved to the Caribbean, arranging tours in Jamaica, Antigua, Barbuda and also in Cuba and the Dominican Republic.
HM: Tell us about your first time in the Maldives. And as someone who has seen the world over, what were your thoughts?
RC: To be honest, I fell in love with these beautiful islands of the Maldives during the first time I was here, and I've still been unable to get over my fascination. It was in 2004 when I travelled to the Maldives as a resident manager for Best Tours, which had a sales exclusivity agreement with Moofushi Island Resort (Constance Moofushi Maldives) run under Italian management.
My first impression on the Maldives? It is the most unique country with its perfect sea, sandy stretch of beaches, beautiful nature and kind and loving people. But sadly, after six months, I was out of the Maldives again, this time in the Caribbean and the Americas.
HM: Tell us about your first permanent posting in the Maldives?
RC: I was back with my toes in the sandy beaches here in the Maldives in 2008, this time at Gangehi Island Resort – it was run under Swiss management. Still, with Best Tours, which had a sales exclusivity agreement with Gangehi, I was assisting Italian guests.
At the time it was a bit challenging as a part of the resort was still under development, with projects to construct more water villas and an over-water restaurant. My first official posting here in the Maldives came with the closing of the sales exclusivity agreement between my tour operator and Gangehi.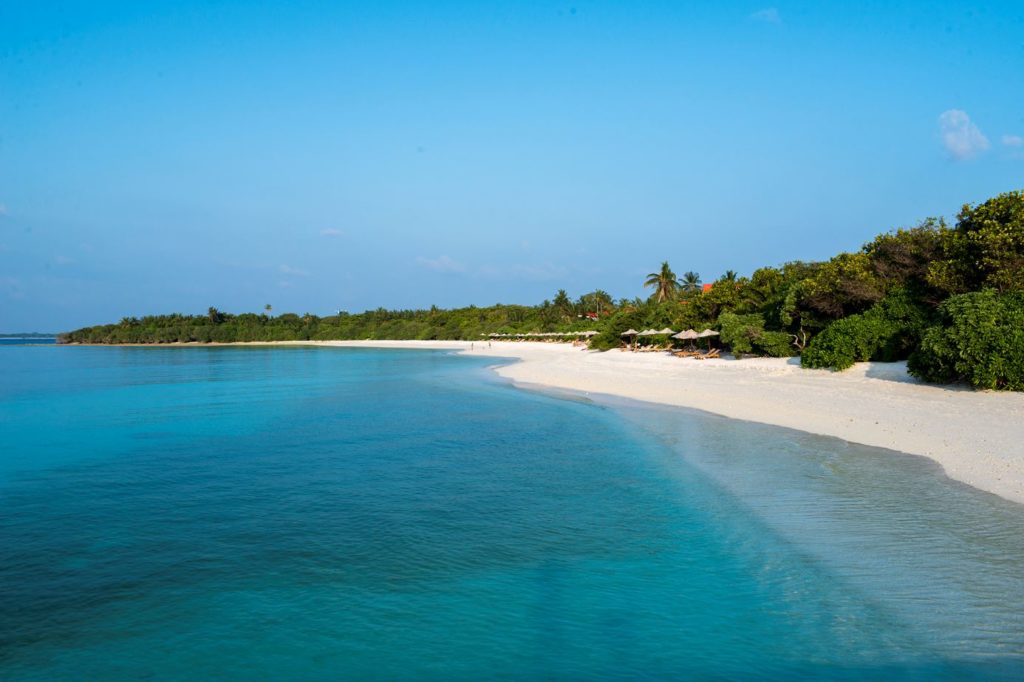 I was offered the opportunity to stay back with Gangehi Island Resort, where I took on the responsibility as the sales manager. Since its opening, Gangehi Island Resort had quite a following by Italian tourists, but it was my job to reach out to visitors from other parts of Europe. And with my background in sales and marketing and arranging tours, it wasn't difficult for me to expand the market to other parts of Europe.
My contributions were numerous, as I created a strategy to attract more visitors, and established connections with Online Travel Agencies (OTAs) and also introduced online bookings. But I was ready for more tasks, and the management was happy to promote me as the resident manager, while still overseeing sales.
HM: How did you come about your current role as the general manager of The Barefoot Eco Hotel?
RC: I have been involved with the hotel even before its inception. When the Swiss investor, Mr ChristopheGroh, was awarded the land plot to develop a hotel, I was one of the first people to visit with him to do a recce. With its untamed wilderness, lush vegetation and a long stretch of beach, it was the perfect location for an eco-friendly hotel.
Following our decision to embrace the eco concept, we chose to bring minimal changes to the environment and the structures were built with minimal disturbance to the trees and shrubs. We tried to integrate the eco concept into everything, so that event the wood used in the structures blend in with the surroundings.
At the time, I was still working as the resident manager at Gangehi, while visiting the Barefoot once every month. But it was a bit difficult to oversee two properties, especially when one was up and coming. So I decided it was time to take on a bigger role as the general manager of the four-star hotel. The Barefoot is not just a hotel for me, but my home – something I worked hard, alongside my other teammates, to build.
HM: What were some of the challenges you initially faced in selling a four-star hotel on an inhabited island? And how do you stand out from your competition?
RC: I would not say there were many challenges involved, as our "eco concept" was easy to sell. And since it's not just a name, and we have embraced the concept in every possible way imaginable, tour operators and guests loved what we had on offer.
Imagine a hotel, with all of its modern facilities and services, but also with the opportunity to explore and learn so much more. When we say "eco," we not only conscious of our environmental impact, but we also have the community at heart. For us, "eco" means encompassing everything around our surroundings; nature, life, and people.
For the local residents of the island, this is not just a hotel, but a very important part of the island and its community. Our hotel development project also came with a means to help in community development. We provided financial support for the sewerage system project, build additional classrooms at the school, build the fish market, and develop the waste management system.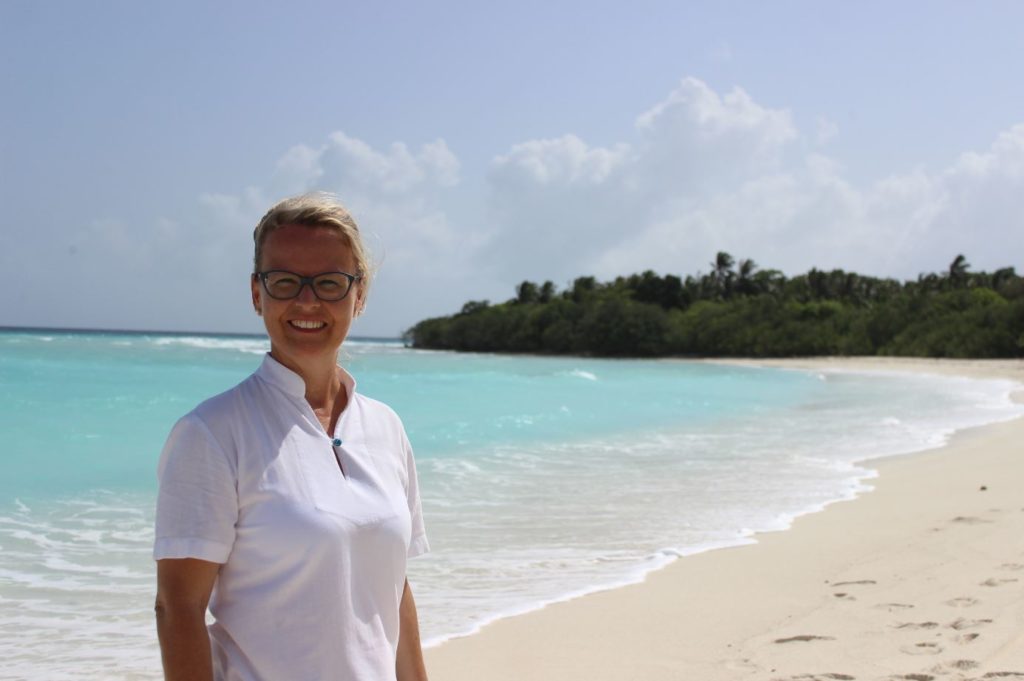 We opened in November 2014, and when hiring staff, we prioritised the residents of Hanimaadhoo and nearby islands. We have devised a programme to educate the school children on environmental issues. Today, we are continuing our practices, conducting beach cleaning events once every two weeks – with our staff and guests. In order to provide career development opportunities for school children in the region, we also offer internship opportunities for those interested in the hospitality industry.
And some of the interns decided to pursue their careers with us; they joined us as trainees and are now are doing exceptionally well. While we also have our own garden and farm, we still assist the community by sourcing many of the ingredients from local suppliers – food items including pineapples, etc. And the local residents are always welcome to visit with their families, and dine with us and have a good time.
HM: What are your management policies? And how do you foresee the future of the hotel and yourself?
RC: I like to believe this is my home, and the staff are my family. They are as dedicated and motivated as I am, and I am always there when they need me. I am still overseeing sales and marketing, as I believe I am best suited to market better – but of course with the support of our staff.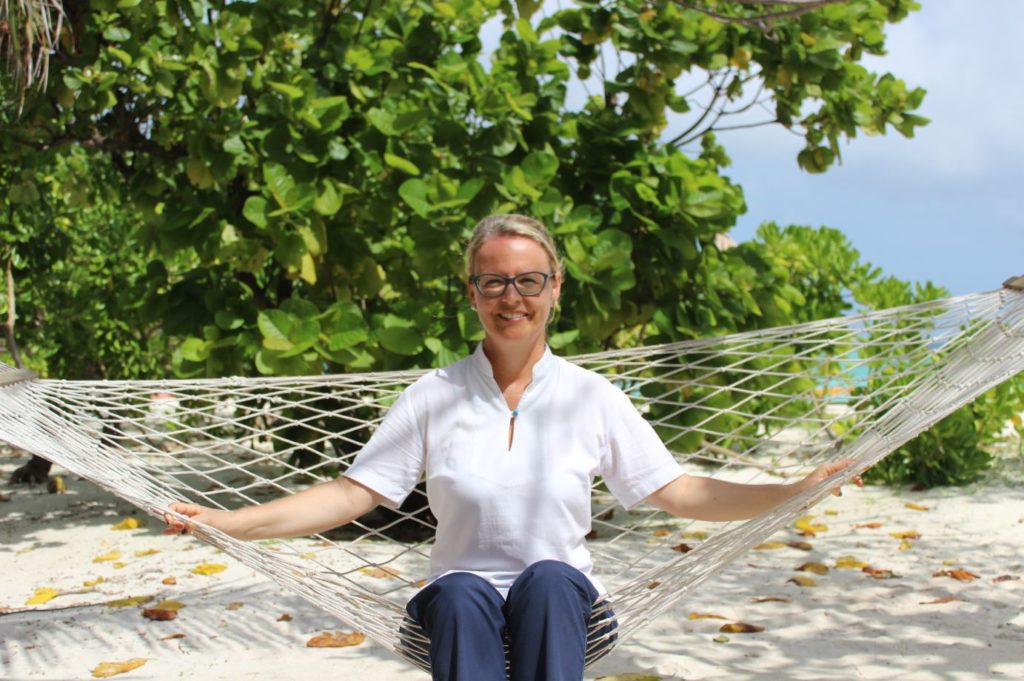 Also being located on an island with a domestic airport is a huge sell. Our guests are saved from wasting transit time in Malé, as there are around five flights daily connecting with Velana International Airport. With our short history, the number of repeater guests, and those who stay for long periods is a testament of our success; and this success is owed to the dedication and hard work of our staff, whom I believe is what's making a real difference. I would say the future is very bright, and I am proud to be part of the team.