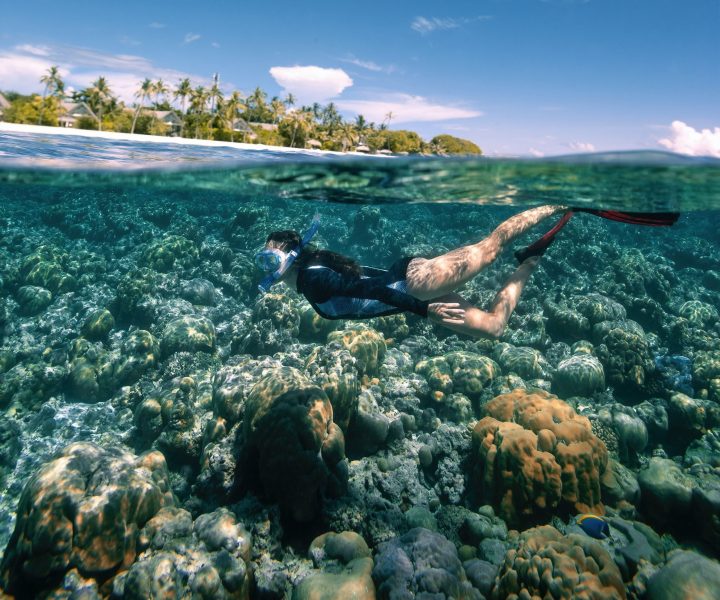 Resort News Weekly Roundup
Milaidhoo Island Maldives Awarded for Sustainability and Green Practices
Milaidhoo Island Maldives has been titled 'Best for Green Practices & Sustainability' at the annual Condé Nast Johansens Award for Excellence.
Situated in the UNESCO Biosphere Reserve of Baa Atoll, Milaidhoo ensures that the protection of our fragile environment is at the forefront of everything they do. Their long list of activities includes a coral regeneration programme, which invites guests to participate by 'adopting' a reef of their own, planting it and watching it grow over the years. The resort also supports and works with local charities such as The Manta Trust and Manta Matcher. Furthermore, the Ocean Stories Aquatic Centre at Milaidhoo is a member of Green Fins, an initiative of UNEP (United Nations Environmental Programme) and the Reef-World Foundation. The resort marine biologist and the team are dedicated to the care and the protection of marine life and participate in implementing environmental initiatives and educational programmes.
Mӧvenpick Resort Kuredhivaru Maldives Reveals Its Groovy Festive Program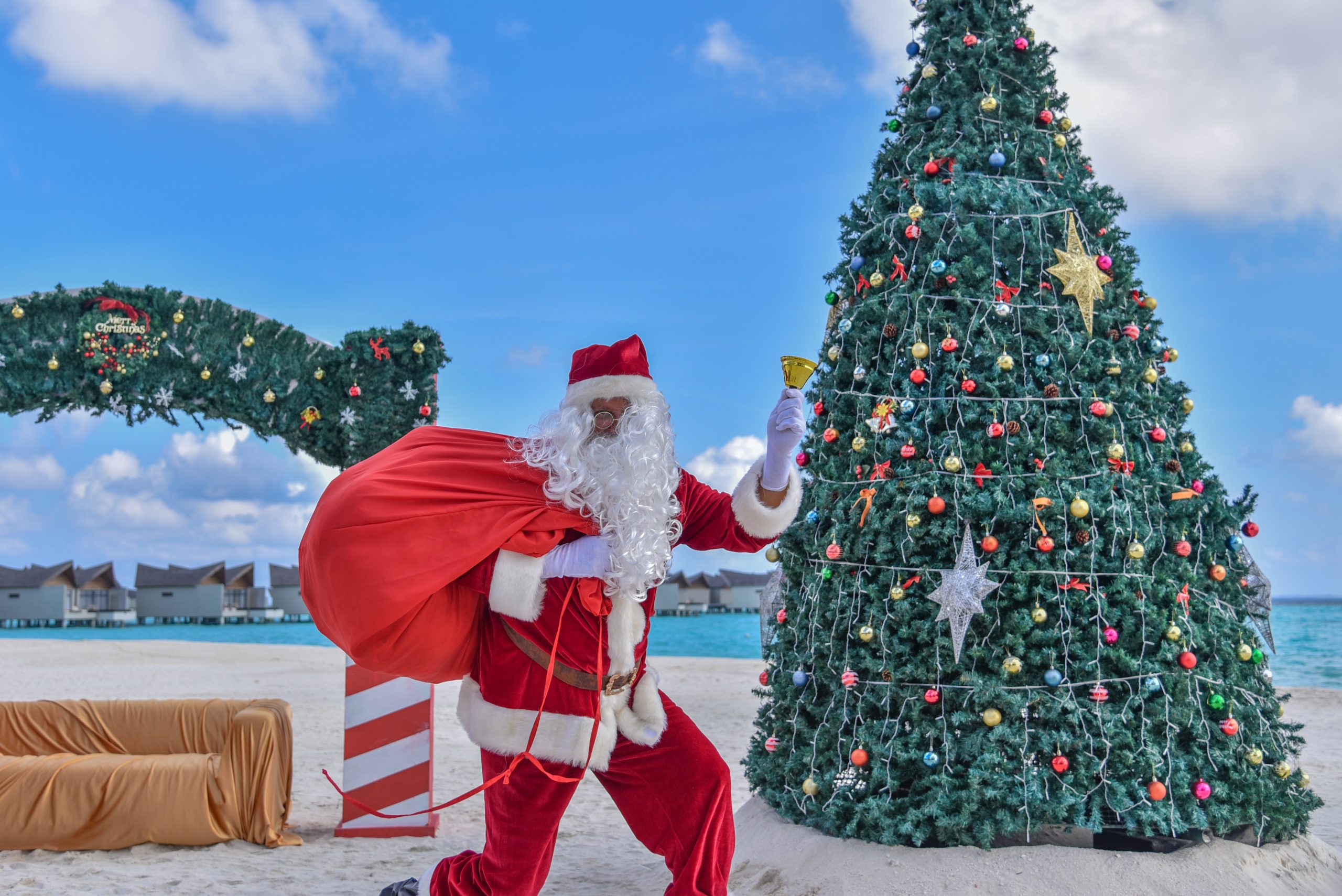 Mövenpick Resort Kuredhivaru Maldives has planned an array of retro-themed activities over Christmas and New Year. From the world's best festive-themed cocktails, glamorous spa treatments and lifestyle activities for the whole family to the most romantic moments for just the two of you.
The celebrations begin on 20th December with the Christmas Tree Lighting Ceremony, accompanied by delicious festive treats, mulled wine, punch and carol singers. Later, International Christmas Market at all-day dining restaurant ONU Marché will invite everybody for an early evening stroll across its festive halls offering a bountiful island feast and live entertainment by DJ Paul Rees and StaySee Band.
Guests are invited to the resort's award-winning Sun Spa by Healing Earth for the 'Glitz Glam Hollywood Pampering' session featuring nails, hair, make-up and other beauty procedures by a professional team of spa therapists, hairstylists and make-up artists.
On New Year's Eve, a sumptuous Gala Dinner at ONU Marché will tickle your taste buds. The whole island will be decorated in the retro glamorous style while the world-class performers, Electric Girls, DJ Paul Rees and StaySee Band, will entertain you with their top tunes into early hours of 2022. Finally, the Countdown Party finishes with spectacular fireworks show and the crowd is invited for the tropical party by the Latitude 5.5 pool until morning.
The season's celebrations conclude on 6 January 2022 with the Orthodox Christmas Eve Cocktail Party and Gala Dinner, where ample lobster, seafood, Champagne and entertainment delights will offer an overdose of fun for the whole family.
A Wellness Festival at Westin Maldives Miriandhoo Resort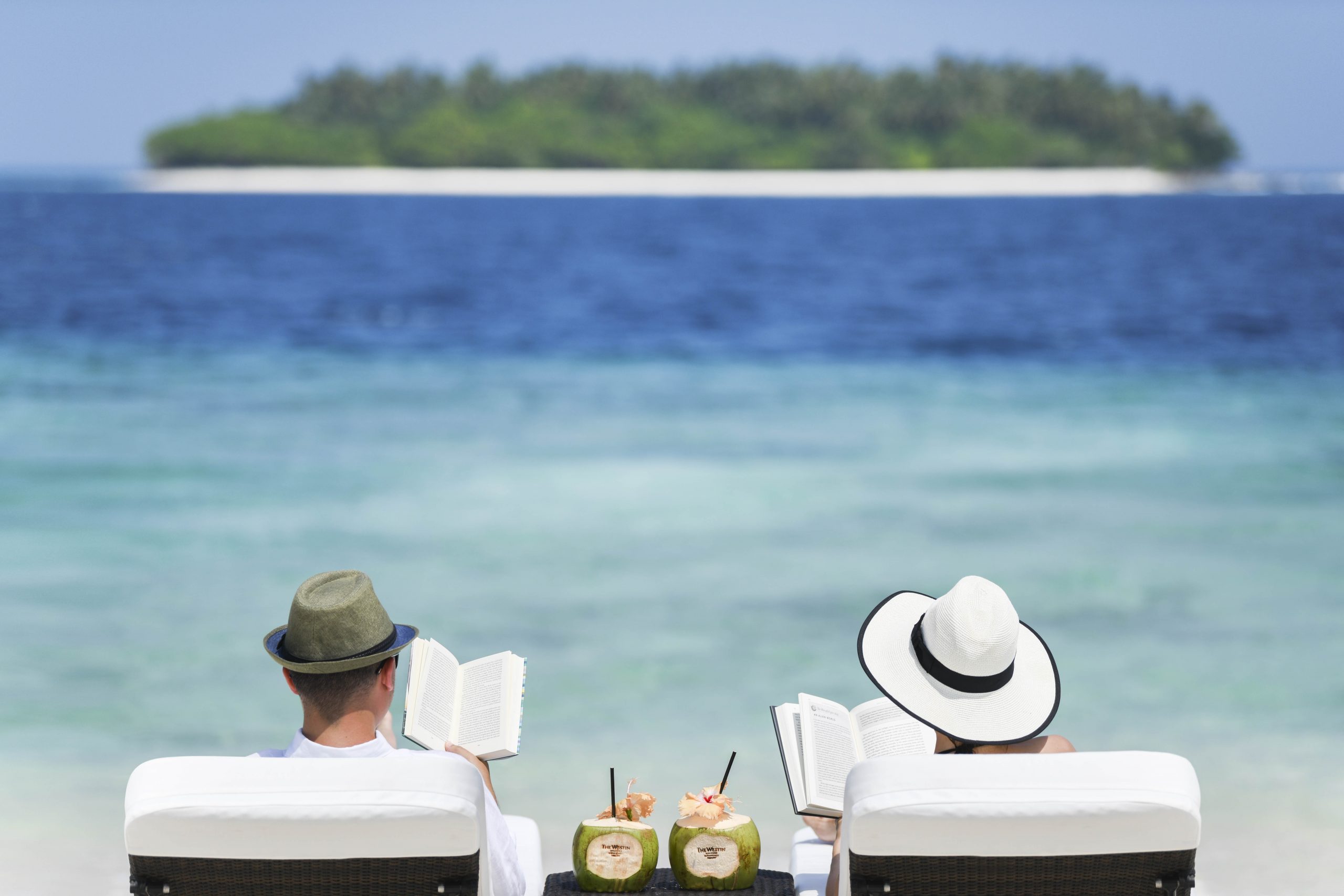 The Westin Maldives Miriandhoo Resort welcomes guests to immerse themselves in the spirit of the holiday season with private, spacious villas offering discreet and personalized service, allowing one to hide away and relax as 2021 draws to a close.
The resort is offering guests a balance of activities that you can dip in and out of as you wish, making the resort an ideal choice to enjoy a warm holiday with spirited programs and festive dining that adds immersive Maldivian flavour to classic holiday traditions.
The culinary team has curated an epicurean journey through their dining venues to entertain the discerning palates from gala dinners, beach barbecue, sunset cocktails to oriental delights beckon participation. And most importantly, their wellness team are on hand to help balance the indulgence and bring the year to a calm and centred conclusion.
Welcoming guests to the resort, General Manager Brendan Corcoran said, "The Festive Season means different things to different people. It is a time of connection, celebration, reflection, reminiscence and anticipation. Whatever maybe your wish for your stay we are delighted that you have chosen to visit Maldives at this time of the year, and we at The Westin Maldives Miriandhoo Resort are here to help our guests tailor their stay to their individual needs and make it memorable."
The Westin Maldives Miriandhoo Resort is a haven of wellness and relaxation where guests leave feeling rejuvenated and refreshed and their festive program stays true to the Westin brand's Six Pillars of Well-Being: Feel Well, Work Well, Move Well, Eat Well, Sleep Well and Play Well.
Sheraton Maldives Unveils Exciting Festive Program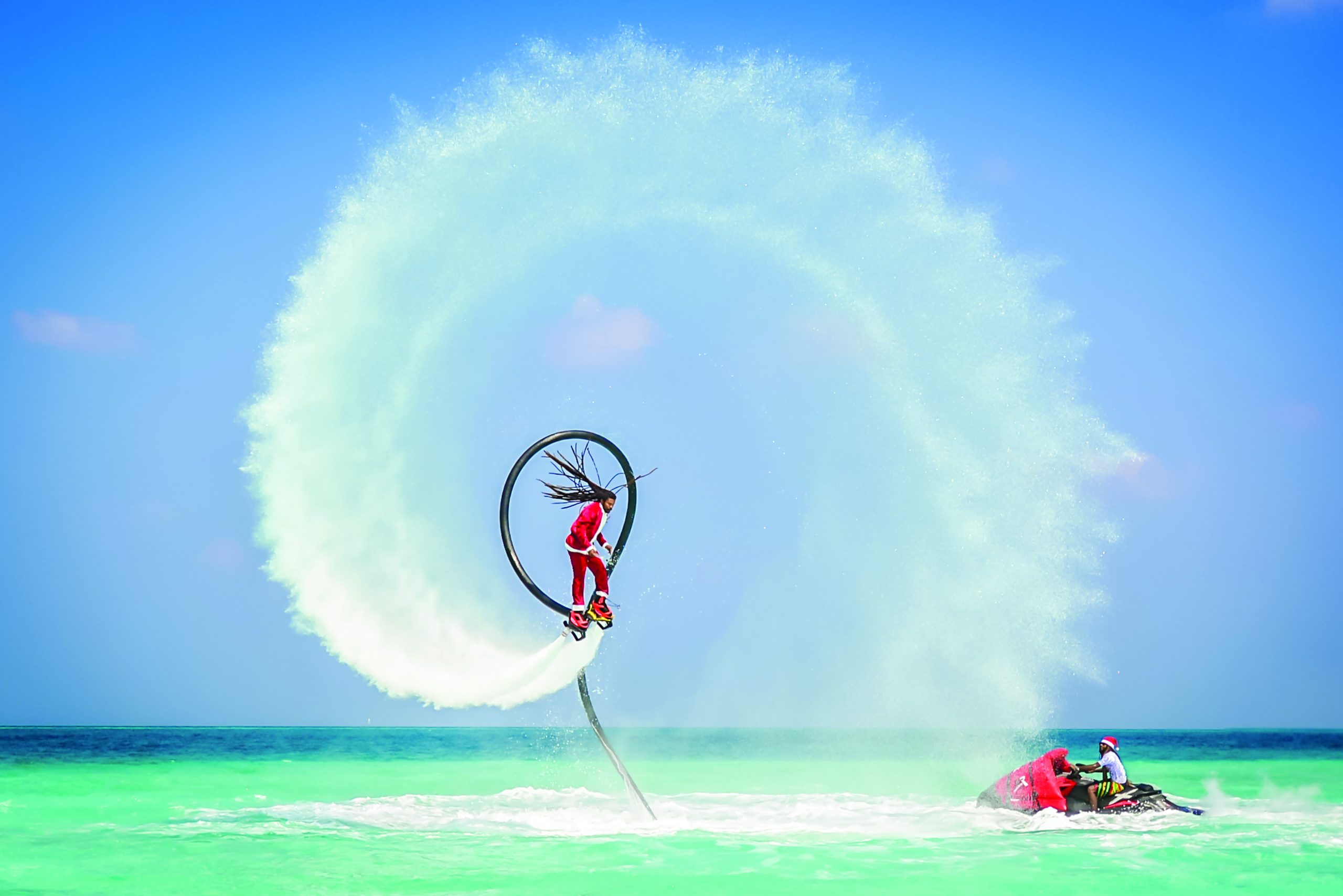 Sheraton Maldives Full Moon Resort & Spa has turned the five-star resort into a home for the holidays. With a range of extra-special dining events and entertainment on offer plus a spectacular New Year's Eve celebration, guests are sure to have an unforgettable stay at Sheraton, surrounded by swaying palm trees and a gentle sea breeze.
On Christmas Eve, a very special cocktail party will be hosted by the management team at Anchorage Beach, where guests can sip on craft cocktails and enjoy live performances whilst taking in the picturesque sunset. A decadent Christmas dinner buffet will follow by the beach, with highlights from Western and Eastern cuisines, whilst the vibrant tunes of the in-house band will keep guests entertained throughout the night. On Christmas Day, be whisked away to an uninhabited island to meet Santa, feast on a barbecue and enjoy plenty of fun and games, before returning in the evening to sing your heart out alongside the Furanafushi Christmas Carolers.
Little ones have a lot to look forward to at Sheraton Maldives Full Moon Resort & Spa this festive season, with a jam-packed calendar of activities to keep them entertained. Throughout the first week of January at the Adventure Club, there's an endless list of activities focused on fun and learning – from Christmas lantern making to hula hooping, Zumba sessions, coconut hunting, water splash games, cupcake decorating and pizza making.
From 22 December to 31 December 2021, there's something fun lined up each day. From morning yoga to Kahoot Quiz nights, coconut tree de-nutting, crab racing, gingerbread house decorating, sessions with the marine biologist or adopting a coral, the countdown to 2022 is action-packed at Sheraton Maldives Full Moon Resort & Spa.
Featured Image: Milaidhoo Island Maldives