Resort News Weekly Roundup
Gili Lankanfushi to Celebrate World Oceans Week and World Environment Day 2022
Gili Lankanfushi has rolled out a series of activities in celebration of World Oceans Week and World Environment Day 2022.
Taking place between 1st – 8th June, the activities range from treasure hunts and themed Jungle Cinema screenings – suitable for big and little fish alike! – to a series of guided snorkels, educational presentations, and talks. Guests will even have the opportunity to participate in Gili's famed Coral Lines conservation project, which encourages guests to learn about coral reef restoration and rehabilitation, to visit the nursing coral on ropes and to even adopt a coral. All week long, guests can win edible prizes and 'Fish ID' certificates by spotting 10-20 different species of fish, rays, sharks, and turtles with Ocean Life 'Treasure Hunts'.
Nightly rates at Gili Lankanfushi start from £1,070/$1,440, based on two adults sharing a Villa Suite on a bed and breakfast basis. For more information or to book please visit www.gili-lankanfushi.com.
Hideaway Listed Among 'Best of the Best' Romantic Hotel in Asia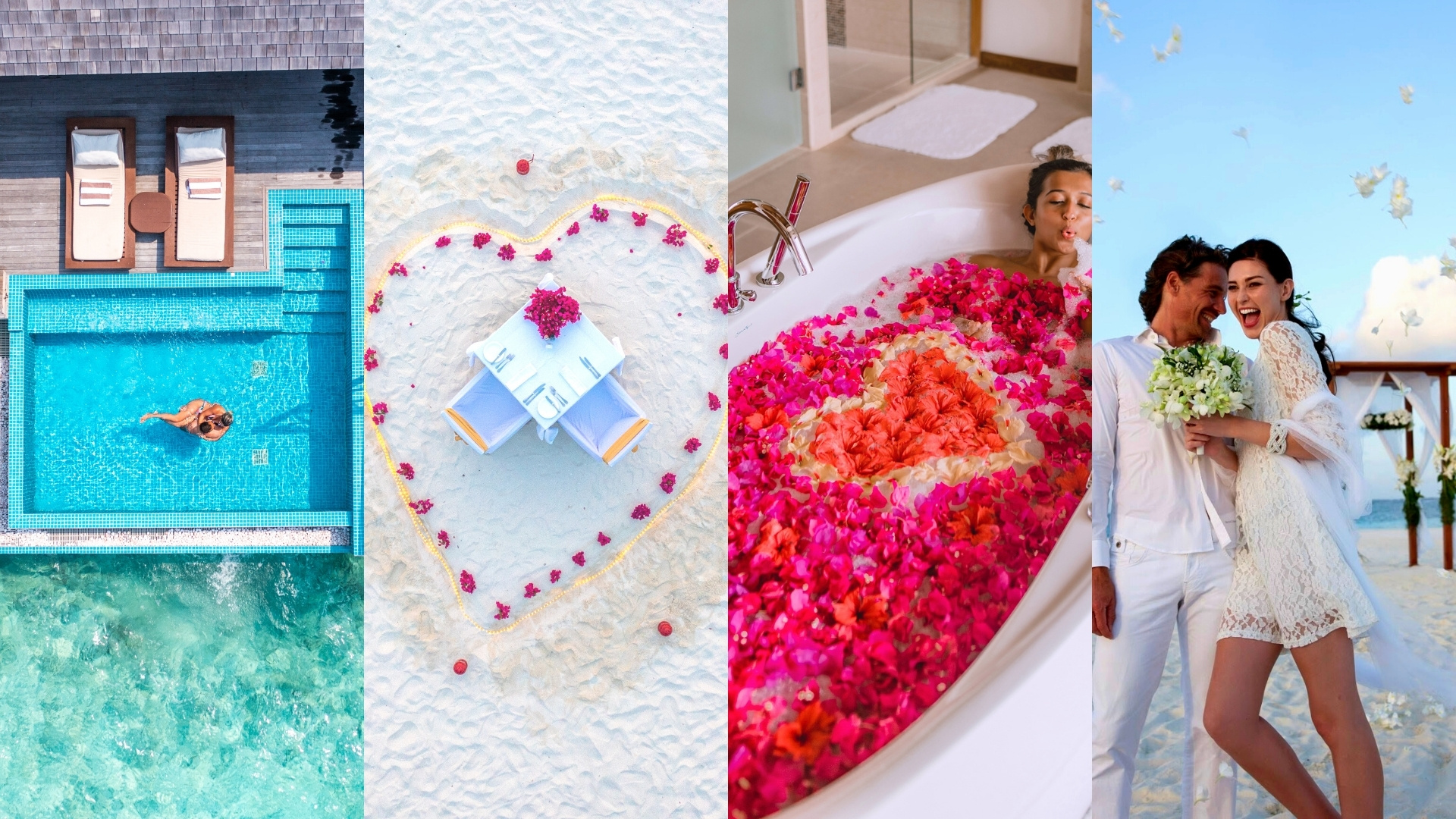 Hideaway Beach Resort & Spa has been awarded the Travelers' Choice Best of the Best by Tripadvisor, recognizing the resort as one of the best romantic hotels in Asia.
"Considering the vast number of romantic sanctuaries in the Maldives, to be ranked as #11 in the whole of Asia is a privilege and honour. We will make sure we offer some great romantic experiences in the resort in terms of private dining and excursions and beyond to hopefully keep being one of the best in this category in the years to come. Can't have done this without the help of the dedicated team from the amazing butlers, the creative and dedicated housekeeping team, the multi-talented F&B team, and the rest who are going the extra mile to make sure to create dreamy experiences that couples will love and cherish during their lovely stay in the Maldives," said General Manager Christophe Adam.
Noku Maldives Awarded 2022 TripAdvisor Travelers' Choice Award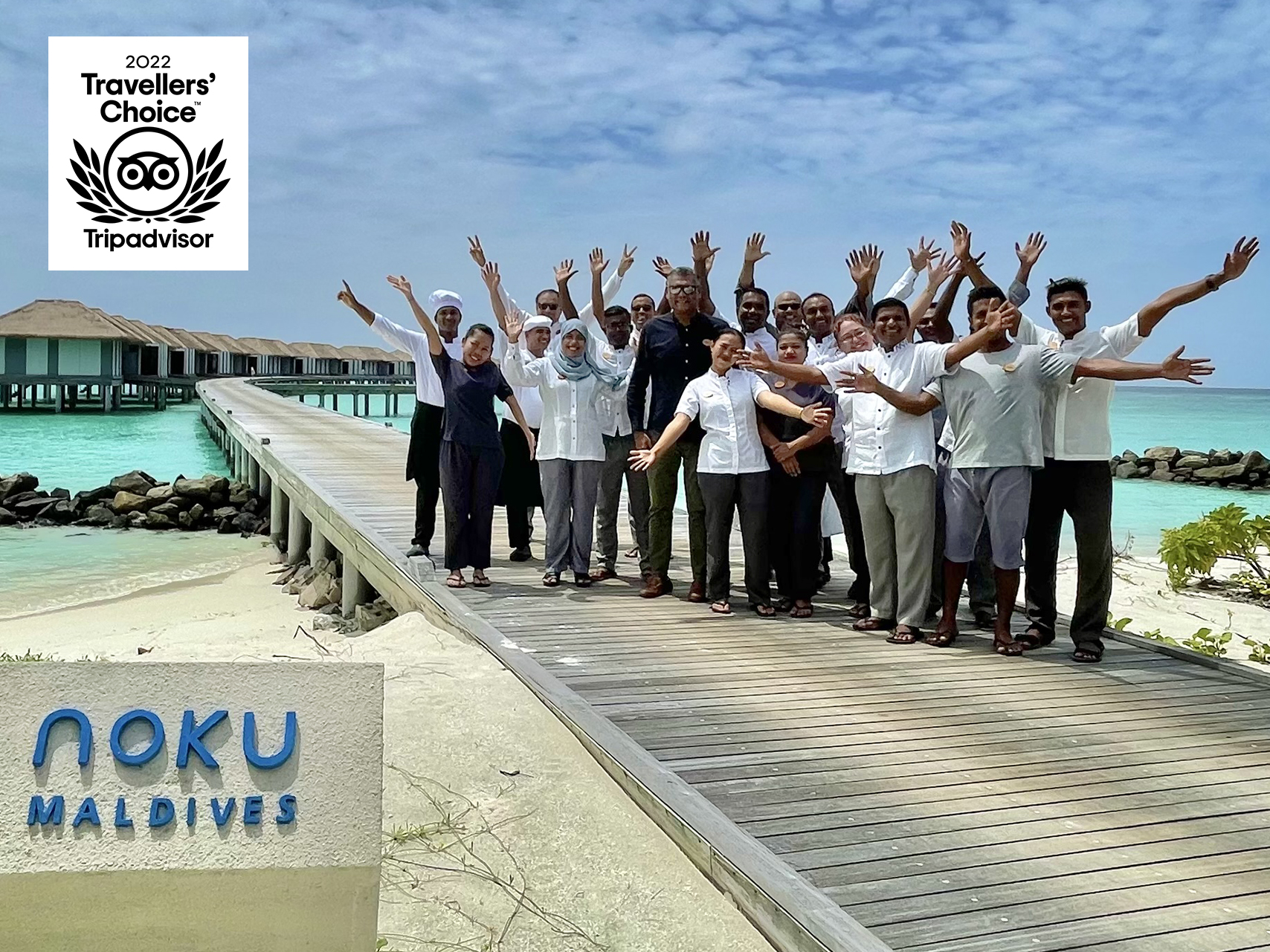 Noku Maldives has been recognized by Tripadvisor as a 2022 Travelers' Choice award winner. The award celebrates businesses that have received great traveller reviews from travellers around the globe on TripAdvisor over the last 12 months.
"Congratulations to the 2022 Tripadvisor Travelers' Choice Winners," said Kanika Soni, Chief Commercial Officer at Tripadvisor. "The Travelers' Choice Awards recognize the best in tourism and hospitality, according to those who matter most: your guests. Ranking among the Travelers' Choice winners is always tough — but never more so than this year as we emerge from the pandemic. Whether it's using new technology, implementing safety measures, or hiring outstanding staff, I'm impressed by the steps you've taken to meet travellers' new demands. You've adapted brilliantly in the face of adversity."
Featured Image: Gili Lankanfushi Maldives