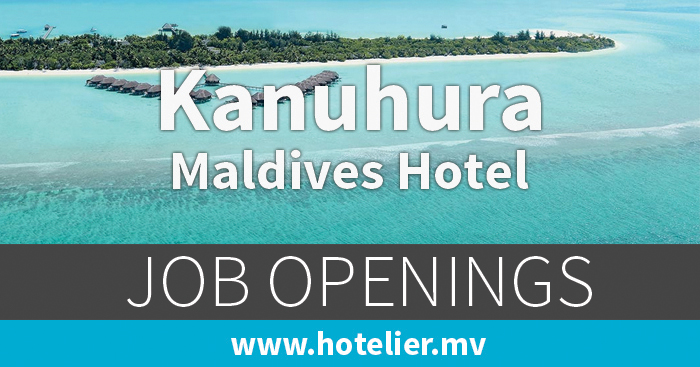 Sales & Marketing Manager at SRL Kanuhura
Sales & Marketing Manager at SRL Kanuhura

Job Description:
Objective of this position:
Co-ordinate and manages Sales & Marketing Department related duties and maintain good relations with, client,  media, opinion leaders, decision makers and Travel agent in order to position the hotel according to the sales & marketing objectives of the hotel and as outlined in the Sales & Marketing Business Plans.
Overall Responsibilities
Formulate and implement strategic and tactical sales and marketing plans; oversee all necessary activities to fulfill strategic objectives
Identify and approach potential new clients, convert enquiries from potential clients to sales
Develop relationships with existing clients and maximize revenue potential
Develop existing marketing activities to ensure awareness of the company among all target groups
Provide timely and reliable management information.
Work toward building the overall strength and performance of the sales and marketing team and the company as a whole.
Requirements:
The Ideal Candidate should possess a minimum of  2 years in same position of experience in Maldives in top Resorts/Hotels, preferred European Candidate.
Dynamic, highly motivate, strong communication and who encourages good team work.
Who can be  flexible  with working hours, hardworking, patience, people's person and service oriented.
Ability to plan and prioritise work in order to achieve deadlines ensuring accuracy of work
Excellent working knowledge of Microsoft Word, Excel, Power point, Access and Fidelio/Opera Sales and PMS
Ability to construct letters and other general correspondence
Salary/Perks:
Excellent salary, benefits and living conditions await those who qualify. Accommodation, meals and recreation activities will be provided as per the company policy.
About Company
Kanuhura, Maldives is one of the 5* luxury resorts managed by Sun Resorts Ltd, a world renowned and award-winning resort group and member of The leading hotels of the world. We are committed in delivering the highest level of service and performance at all times, with totally focused on guest comfort.
How to apply
Sun Resorts is a guarantee that each of our hotels will provide a distinctive and unique experience. At the same time, each hotel is underpinned by our passion for quality, fun and luxury.  Should you wish to be a part of our exciting management team and feel you meet with the above competencies and traits we would be delighted to hear from you.
Only shortlisted candidate will be notified on the status of the application
Please send a current Resume to career.kanuhura@kanuhura.com.mv
Please visit the website for further information about our companywww.sunresortshotels.com – www.kanuhura.com