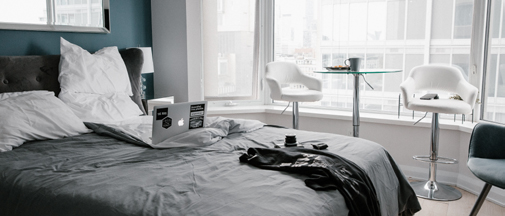 Saying 'Yes' to Minimalist and Natural Design in Hotels
Embracing minimalist and natural design has endless opportunities. From branding to architecture, furnishings, art, amenities, menus and more, the market for guests looking for a modest place to stay during their adventure is growing. Eliminating everything with the exception of what is absolutely necessary in all aspects of the design is the concept of minimalism. Natural design is an invitation for guests to reconnect with the outdoors when natural environmental space is unavailable. Creating an establishment that is uniform and cohesive with the potential to become a timeless icon.
In a world where everything is busy, with the increasing pace and business of life, there is a desire for surroundings to be less so. Minimalism takes one's attention away from materialistic possessions and refocuses it on a fuller life leading to better health, relationships, embracing passions, experiences and personal growth. The approach to minimalism whittles down to 'less is more'.
Architecture
Minimalist architecture often includes glass, concrete and natural features to create a dramatic simplicity in building structures. Entering into a hotel lobby that sprawls with an open floor plan and large windows to allow natural light to pour in is refreshing and calming to the mind and eyes.
Natural components in architecture include brick and wood. Brick offers a symmetrical pattern that can be left in its original state or painted. Using natural wood in design is versatile. Rustic looks can be achieved using unfinished pieces; revealing imperfections and knots in the grain. Sanded, finished wood can create polished, refined creations.
Architecture is important in constructing an ideal place for travel experiences, but the smallest details are equally important.
Marketing and Branding
Prioritising marketing to the minimalist traveller is essential to let this group of guests have their needs and expectations met. The minimalist design appears simple and reduced, but when applied appropriately, it can be flexible and creative. With a simple logo and a minimal colour palette, branding can be used to present a seamless and consistent style that becomes memorable in consumers' minds.
Minimalism Design Trends
In previous trends of design, white palettes were considered blank or negative space. However, white is classic, clean and lends breath to the design. White is a staple in minimalist design, and hoteliers can adapt this element in most areas. Clean lines and consistent shapes through the space offer form and symmetry. A colour palette of three monochromatic hues can create stunning eye appeal and make for conversation pieces.
The minimalism trend is decluttering guest spaces in hotels. Simple designs with clean aesthetic, subtle flashes of colour, balanced symmetry, and elegant comfort are becoming the hallmarks of today's home away from home.
Natural Design Trends
In city spaces, hotels can use natural greenery, natural wood furniture and stone flooring to create an environment that brings guests in touch with the outdoors. Incorporating natural features into interior spaces adds texture and colour to rooms effortlessly.
Application
How do these design trends come together? Using carefully chosen illustrations and colours throughout all aspects of the hotel, from business cards, hotel lobbies and rooms, and artwork leaves a subtle impression to every visitor.
Hotels can benefit by implementing minimalist design in establishments. Remodelling rooms reduced in size and eliminating closets allows for the construction of an increased number of rooms overall. High shelving gives storage for bags and shoes while replacing closet space.
Windows and walls made to be soundproof ensure guests can reside in a quiet space while they stay. Lights with dimmer switches provide options for soft to full lighting.
Elements of nature can be integrated into hotel rooms with cotton linens, bedding and towels. Adding potted plants, ferns, spider plants or peace lilies to rooms make for low maintenance touches of greenery to freshen any space while adding glimpses of nature.
Hygiene products can be stocked as needed in washrooms. Products in sustainable packaging, or new to the sustainable market, items without packaging. These appeal to those looking to reduce their carbon footprint. The furnishings, linens and lighting can be locally sourced, offering a touch of luxury guests expect when they are away from home.
Amenities
Minimalist design does not imply that people should go without mod-cons. Even the most extreme minimalist visitor has needs during travel, and hotels can continue to provide these amenities.
Though the setting may be reduced to necessities, hoteliers can create luxury among the simplicities with exceptional services and details. Offering spa services such as massage therapy, facials, and body wraps can be rejuvenating for guests. Other amenities that enhance a simple hotel stay include access to a sauna, gym and pool. A unique addition to a hotel that appeals to the minimalist is a library. Offering an intimate place for guests to find solitude and comfort while away from home is something rare in travel.
Maintaining the natural and minimalist trend of the surroundings can be inspired by menu choices offered for room service and at the hotel's restaurant. Dining options with fresh items sourced from local farms or markets and an array of drink options turn a simple stay into an exceptional experience.
Benefits of Minimalism
The guest is not the only person to enjoy minimalism and natural design. Housekeeping efforts will be reduced and more efficient with fewer objects and areas to clean. Without clutter to move, dusting is a breeze; vacuuming is straightforward.
The minimalist and natural approach to design are cost-effective. Having less décor, furnishings and "stuff" means there is less to buy. This creates more time, by not having to plan, acquire or purchase items. Embracing minimalist design reinforces nature by reducing the consumption of the Earth's resources.
When people travel, they have high expectations of the hotel they have chosen to stay in. The surroundings often make an impression on emotions. Minimalism and natural design are tools to help people reconnect with what is truly important in their busy lives. Implementing these two design trends is a refreshing challenge for hoteliers looking to market to travellers seeking to find more meaning in less.
---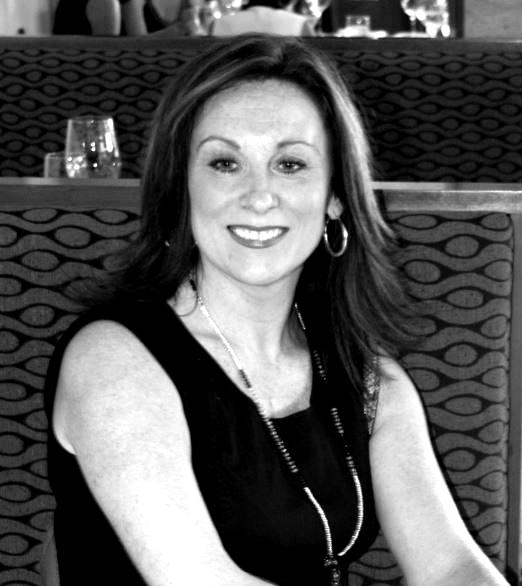 Gaynor Hunter is a Hospitality Trainer and Content Writer, helping hotels and restaurants shape their operational strategies into profits for the owner, an engaging workplace for employees and enhanced experiences for the guest. You can hire Gaynor to train your team and write content to attract your ideal guest at shapehospitality.com or follow her on Twitter @shapemybiz.