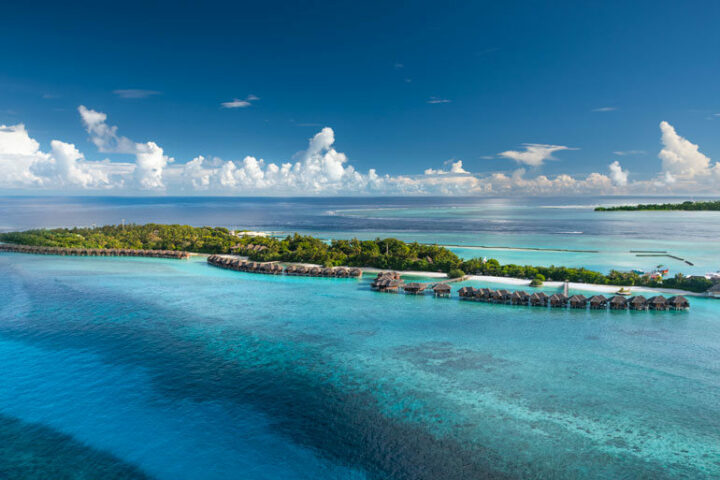 Sheraton Maldives embraces technological innovations to champion sustainability
In its ongoing quest to play an active role in protecting the environment, Sheraton Maldives Full Moon Resort & Spa is investing in pioneering technology to drastically reduce food waste within the resort's seven food and beverage outlets. The shocking fact that, according to Earth.Org, around one-third of all food worldwide is wasted, while at the same time, one in nine people go hungry, has prompted the five-star resort on the private island of Furanafushi to explore innovative ways with artificial intelligence to address this global social problem. The smart control of air-conditioning systems with the help of INNCOM to improve energy efficiency in the rooms as well complements the comprehensive measures to promote sustainability.
To raise awareness of the daily waste production and to further promote sustainability in practice the Sheraton Maldives Full Moon Resort & Spa has integrated Winnow's artificial intelligence into its processes. This incorporates a camera so that monitoring can be done on which food and how much of it is being thrown away. This new technology makes it possible to determine the cost of food waste and also to automatically pass it on to the chef so that he can adjust the calculation accordingly. The aim is to reduce food waste on-site by at least half.
Sheraton Maldives Full Moon Resorts & Spa's efforts go beyond food waste management. For example, in cooperation with INNCOM Guestroom Management Systems, a system was introduced to control all air conditioning units, which is intelligently linked to the hotel's property management system. The system analyses the guest status in the individual accommodations and controls the air conditioning units accordingly. When a room is unoccupied, the air conditioning is kept at room temperature to save energy. When a room is occupied, the system automatically adjusts to the current ambient conditions to ensure optimal room temperature. Another effective step to avoid energy waste is the automatic shutdown of the air conditioner when the room door is opened to the outside. This intelligent feature helps to reduce energy consumption and brings the resort closer to its goal of complete energy efficiency. "It is a matter close to our hearts to make a positive impact on the environment," says Mohamed El Aghoury, General Manager of Sheraton Maldives Resort & Spa, "Our goal is not only to reduce food waste and save energy through innovative technologies and sustainable measures but also to provide our guests with an enjoyable stay with a clear conscience. Together, we are proud to take a significant step towards a more sustainable future."