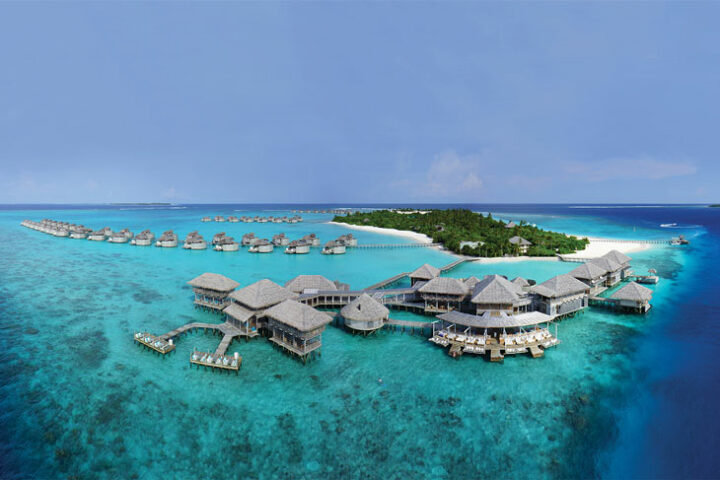 Exciting summer offer at Six Senses Laamu
Six Senses Laamu has unveiled the Stay 7 Pay 5 + Comp HB; an exciting summer offer, where guests can stay for seven days whilst paying for only five. The special offer also comes with a complimentary half-board meal plan.
The offer is applicable to all guests staying at the property between April 16 and September 30. It also carries a bonus night accumulation plan, where guests staying for seven days have to pay for five, while guests who stay for 14 days, pay for only 10.
Bonus nights are applicable towards the end of the stay regardless of the travel period, said Six Senses Laamu. It can also be combined with the contracted Early Bird and Honeymoon & Wedding Anniversary benefits.
Six Senses Hotel Resorts Spas are found in some of the most extravagant and unique settings around the world. Whether it is a Six Senses resort on a remote pristine island or a Six Senses spa in a colourful urban setting, the touch-points are always decidedly the same. Six Senses Laamu in the Maldives is no different and blends perfectly with local fabric and culture.
At Six Sense Laamu, woodwork is featured heavily, especially with the stilted ocean villas which stretch out from the island into the Indian Ocean. Guest are requested to stay barefoot for the duration of their stay unless they are wearing flippers for snorkelling.
Regardless of what your holiday revolves around; a quiet walk on the beach or a good workout, this resort is packed with activities to keep you occupied. With an array of bars and restaurants where chefs from the east-west source many of their ingredients from the islands local garden, it also boasts a fully equipped fitness centre, sauna and just offshore is the most famous wave break, Yin Yang.
There is something absolutely fascinating about being able to create a resort as perfect as Six Senses Laamu, set in a remote location with no natural water supply and disconnected from the mainland, the resort still manages to offer a first class spa and the freedom to go snorkelling right of the villas is world class.
With ten different categories for rooms, guests will be left scratching their heads trying to decide, where they want to nest their vacation. All room options are spacious and make the most of natural materials; wood, hessian, leather, linen and thatch. The showers are outdoors and cleverly designed to offer the utmost privacy.
The resort is home to six bars and restaurants, which utilise vegetable and herbs that are grown on-site where possible and, first-rate seafood that you may have encountered before while snorkelling around the reef. The resort is also host to a bottomless-ice-cream stand with more than 40 flavours on offer. The Chill Bar is the best spot to take in epic sunsets, and the Leaf offers the finest dining options, while the Longitude offers glimpses of dolphins swimming by.
For more information on the special offer, please visit Six Senses Laamu.