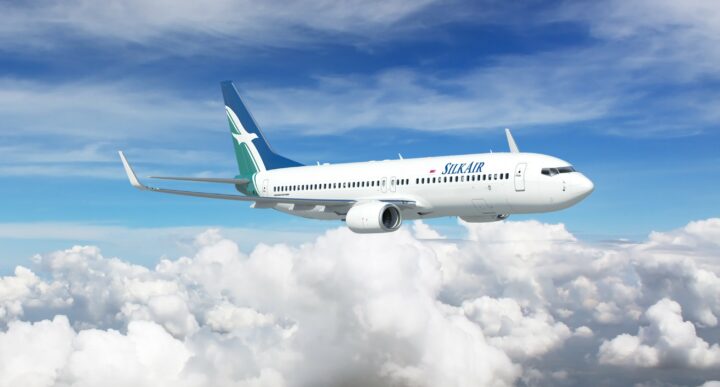 SilkAir launches Singapore-Hiroshima non-stop flights
SilkAir, the regional wing of Singapore Airlines, has launched its inaugural flight to Hiroshima, Japan. This marks the first Japanese destination that SilkAir has added to its network. This route is currently the only non-stop service between Hiroshima and Singapore, providing travellers with greater connectivity from Japan to Singapore, as well as to the rest of the region. With this launch, SilkAir's route network now spans 53 destinations in 16 countries. The combined Singapore Airlines-SilkAir network serves a total of 6 Japanese points, according to a statement by SilkAir.
The flights to Hiroshima are scheduled to run three times a week; on Mondays, Thursdays and Saturdays with the same-day return. The new service to Hiroshima is operated with SilkAir's brand new Boeing 737 Max 8 aircraft which was delivered earlier this month, featuring enhanced Business Class and redesigned Economy Class cabins.
According to the airline, this new route will also see the introduction of Japanese cuisine so customers can enjoy authentic Japanese flavours during their flight. As a full-service airline, customers can take joy in our wireless in-flight entertainment, SilkAir Studio, via their own devices; free baggage allowance; as well as through check-in if they are connecting to, or from, another SilkAir or Singapore Airlines point via Singapore, says the airline.
To mark this special occasion, passengers on the inaugural flight out of Singapore and Hiroshima were presented with exclusively produced SilkAir gifts, as well as inaugural flight certificates signed personally by SilkAir's Chief Executive, Foo Chai Woo, and Commander of the flight, Captain Richard Lim Keng Yong.
"We are delighted to launch our new flight route to Hiroshima, to open up exciting opportunities for travellers between Japan and Singapore, and also beyond these two major gateways," says Foo Chai Woo, commenting on the launch.
"Situated on a river delta with close proximity to various attractions in neighbouring cities, Hiroshima has been popular with Singaporeans and is a wonderful destination all-year-round with mild winters and late summers. As the only direct flight between these two cities, we are also hopeful that Japanese travelling to Singapore will also find this route more convenient, especially for connecting to other Southeast Asian points that SilkAir serves."
Located in the Chugoku Region of Japan, Hiroshima literally means "Wide Island" in Japanese, and is home to two World Heritage Sites: The Itsukushima Shrine; and the A-Bomb Dome of the Hiroshima Peace Memorial.
Flights are available for booking through the SilkAir website, call centres and travel agents. For more information, please visit silkair.com/en_UK/mv/special-offers.