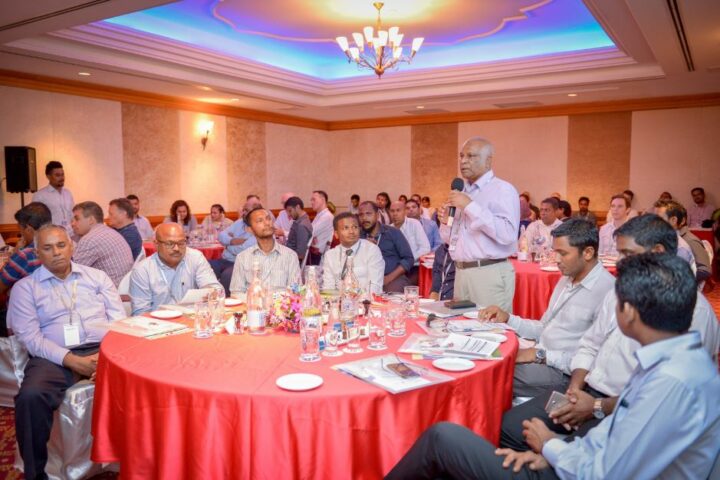 SIMDI Group, Cyprea Air & Holidays named partners of GM Forum 2018
SIMDI Group and Cyprea Air & Holidays have come on board as partners of the Hotelier Maldives GM Forum 2018. SIMDI came on board as the Beverage Partner of the GM Forum, as Cyprea Air & Holidays has been appointed as the Airline Partner of the annual event.With over 40 years of service, SIMDI Group is one of the leading hotel and resort suppliers in the Maldives; representing over 98 brands, and providing over 11,000 products and services. As one of the premium distributors in the Maldives, SIMDI holds exclusivity of a broad range of brands of FMCG products, wine and liquor, resort-ware, and IT products.Its core divisions in the Maldives include SIMDI Bev, SIMDI Resu, SIMDI Tech and SIMDI Cpd.
Cyprea Air & Holidays is the new brand name for Cyprea Hotels & Travel Pvt Ltd, Go Maldives Pvt Ltd, Cyprea Pvt Ltd (founded in 1978) and Cyprea Hajj & Umrah services. Cyprea Pvt Ltd is the GSA of Qatar Airways.An IATA-accredited travel management company, Cyprea Air & Holidays handle airline ticketing and reservations, cargo, holiday packages, travel insurance and visa services. Cyprea Air & Holidays is also an appointed agent in Malé to handle Umrah visas to the Kingdom of Saudi Arabia and MICE with a very professional, experienced and efficient team.The GM Forum acts as a platform to discuss and make proactive adjustments to hotel and resort operations in the ever-changing hospitality market. It provides insight into relevant and significant trends in the industry and focuses on sharing knowledge, experiences and the solutions to adapt to the challenges faced by the hospitality industry. For general inquiries and sponsorship requests, please contact Hussain Jazlaan on jazlaan@perspective.mv or mobile number +960 791 0858.