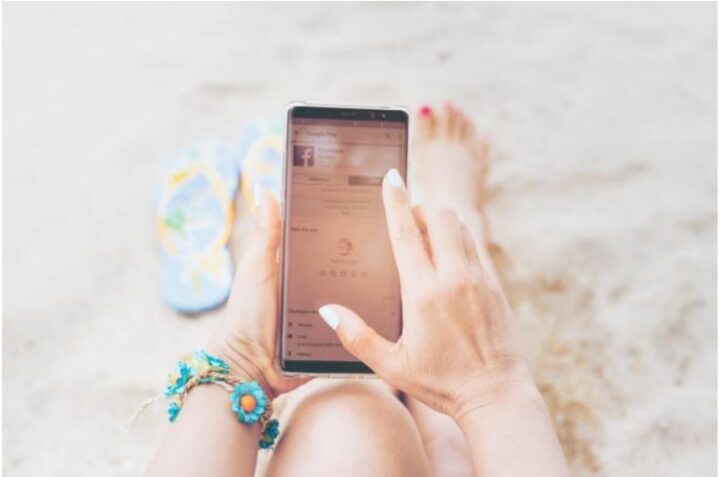 Three social media mistakes every resort is making in Maldives
It's no mystery, when it comes to picture-perfect digital content, the Maldives has it all. But are resorts and hotels really mastering the art of social media despite having the most breathtaking backdrop to work with? Here are three common mistakes every island resort is making and how to avoid them.
Selling is not telling
We get it, storytelling is the talk of the town on social media these days, yet content on Facebook, Instagram, Twitter and Snapchat appears to self-promote, sell and showcase what we already know about the Maldives. White sandy beaches, crystal-clear lagoons, lush palm trees flowing into the wind, the list goes on. What we don't see, or we don't see enough are the intriguing stories behind the Maldivian doors of a local island, how people live, and their legacy across the Indian Ocean. Essentially, storytelling translates your marketing message into a compelling narrative form.
If Instagram-worthy pictures easily convinced yesterday's travellers, we now have a new wave of Maldives' aficionados longing for more. They want to connect with the locals, get to know them, be their friends. They want the story. It's no surprise that the arrivals to the destination staying at local guesthouses rather than international resorts has increased over the last two years. Having very little to sell apart from modest accommodations on the beach or on local islands, new Maldivian entrepreneurs turned story-tellers nailed the game and are winning as we speak.
Video is king, but pictures still rule
According to HubSpot, 78% of people watch online videos every week, and 55% view online videos every day, however, not many island resorts are embracing what is no longer a trend, but a digital "reality". The future of social media is video. As per the latest CISCO's findings, by 2020, online videos will make up more than 80% of all consumer internet traffic.
It's true, video production requires time, budget and resources, however, with today's technologies and super advanced smartphones, videos can be realised with very little backup and still be as effective. After all, in 2018, 51% of all video plays are recorded to be on mobile devices.
Not long ago, when drones started to become popular in the Maldives, only a few Maldivian photographers and videographers swiftly welcomed the new "toy" among their equipment and are now successfully providing aerial footage of the islands to their clients. More of this content is "wanted" online, with 100 million hours of video being watched each day on Facebook based on the latest TechCrunch statistics. Capturing the essence of the Maldives through a video – whether aerial or not – is what works on social media these days.
One content for all
Today's digital scene can't be ignored; it's all around us. We post on multiple platforms, several times a day with different types of content. However, many islands' social media managers are cross-posting the same content onto different channels, and as we frantically try to catch up with everything and everybody, we end up seeing the same content multiple times.
Digital consumers value targeted content that matches their online behaviour and style and rather move away from profiles that replicate the same post on Facebook, Instagram, and Twitter. Think about it, reading the same caption with the same picture at least three times, might not just be what your followers are looking for. Would you like it, if it was your feed?
Cross-posting means to post the same content on different social media networks, however, with a few touches, even this practice might just work for those resorts and hotels who do not have a lot of budget for content creation.
       Learn to speak the language of each social network
Instagram speaks its own language where storytelling is crafted by captions complementing the visuals. Simple, effective, engaging. Facebook calls for a more conversational approach, teasing the audience and prompting comments and replies. Twitter is made of short and informative flash content, but the right visual helps the conversion.
       Post at specific peak hours
Not all your followers are online at the same time. Cross-posted content has more chances to gain exposure and therefore increase network traffic if it is posted when the specific peak hours of each social channel. This might vary based on where your followers are located and what network you chose to post on.PR and digital marketing specialist Dolores Semeraro worked extensively across China and was most recently based in the Maldives for 6 years; she specialises in digital media and creative communications for travel and tourism with extensive knowledge of Chinese digital media platforms (Weibo, Youku and Wechat). Being fluent in the Chinese language, she is a business facilitator on Chinese protocols, culture, and behavioural patterns.