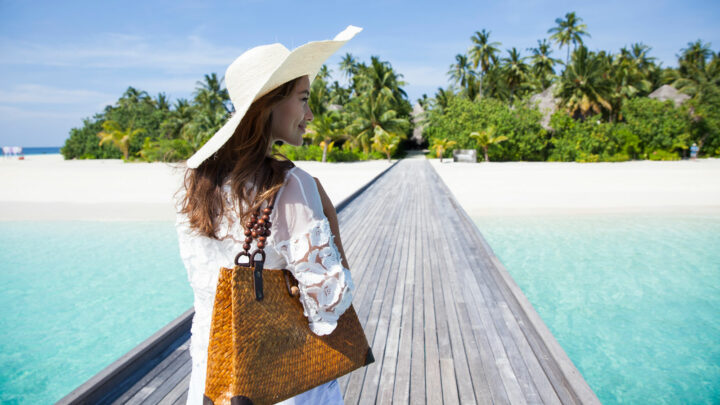 Splurge or save? Some of the best places for locals & expats in Maldives to vacay this Eid 2017
Don't want to step off Paradise just because it's Eid? We get it. Maldives is beautiful this time of the year so if you're determined to holiday at home this Eid Al-Adha 2017, whether you're a Maldivian or working in the Maldives, here are a few great offers that we've compiled together from Hotels & Resorts all across the Maldives.
MAKING MEMORIES in Malé Atoll
Splurge
Coco Bodu Hithi (From August 31 to September 10)
Offering luxurious comfort just 40 minutes away from Malé, Coco Bodu Hithi can be your beautiful escape this Eid! Special offer room rates begin at US$325 per couple including breakfast and transfers, with 50% discounts on additional F&B, 10% off on excursions. Charges for an additional person or child is US$50 per night, on B&B basis.
For reservations please contact reservations@cococollection.com or call +960 664 6600.
Save
Fazaa Inn, Maafushi (September 27 to August 31)
If you're looking to holiday at a home away from home, where the family can gather, cook together and enjoy a rustic beachside holiday – Fazaa Inn has got it. Room rates begin at MVR1,150 per couple staying half board. Guests can take the public ferry though speedboats can be arranged for MVR150 per person per way. They also offer a special half day excursion package including snorkelling, a dolphin cruise and lunch at a sandbank for US$25 per person.
For reservations please contact fazainn.bookings@gmail.com or call +960 799 4258.
FEELING ADVENTUROUS in Ari Atoll
Splurge
Holiday Island Resort (From August 28 to September 10)
To 'Vacation with a chance of Whale Sharks' Alif Atoll's Holiday Island Resort has it in the name. For a fun packed Eid at this resort the rate is MVR1,500 for 2 adults and 1 child per night (infants stay free) at a Beach Bungalow, extra children or adults for MVR500 per night, domestic flight return transfers to Maamigili is MVR800 per adult and MVR500 per child.
For reservations please contact reservations@holiday-island.com.mv or call +960 668 0022.
IT'S BETTER in Baa Atoll
Splurge
Finolhu (From September to August 31)
Is it really #betterinBaa? Decide for yourself by indulging in this retro inspired stylish retreat away from the regular humdrum of life, with all the right vibes for some fabulous fun during these festive times.  Win at social media with some crazy snaps in one of Finolhu's Lagoon Villa this Eid on double basis for US$300 at half board with 50% off all additional F&B. Book your own travel to the resort and they'll pick you up for free!
For reservations and transfers please contact wonder@finolhu.mv or call +960 660 8800.
Save
Aveyla Manta Village (From August 28 to September 5)
If you want to be one with the ocean, you have to delve into the magnificent waters of Hanifaru Bay and experience a symphony of mantas in the blue. The guides here are fin-tastic and the stay is too! A couple can stay for MVR1,450 per night on full board basis and try kayaking and SUP's for free with an extra MVR300 per child, and return domestic transfers at MVR1,400 per adult and MVR700 per child.
For reservations please contact info@aveyla.com or call +960 777 3998.
NORTHERN NIGHTS in Noonu Atoll
Save
Sabba Summer Suite, Fohdhoo (From August 28 to September 10)
With a tiny population, the northern part of Maldives is one of the best for stargazing and solitary strolling across a beautiful landscape. If that sounds like what you need this Eid try staying at the Sabba Summer Suite in Fohdhoo Island for a couple at MVR750 (MVR300 for an extra person) per night including breakfast, complimentary transfers from Ifuru Airport, 30 minutes of free motorised water sports and 20% off all excursions.
For reservations please contact info@sabbasummersuite.com or call +960 778 4645.
GOOD VIBES ONLY in Vaavu Atoll
Save
Plumeria Maldives, Thinadhoo (From August 28 to September 10)
Thinadhoo's Plumeria offers unbeatable value for money from their pretty rooms to the stunning beauty of Vaavu's beaches. This Eid they offer rooms starting at MVR1,999 per couple including all meals, transfers at MVR600 for adults and MVR300 for children and discounts on excursions and water sports. Incredibly family friendly, Plumeria's rates are MVR565 per child and if the ocean is too much for your bub, they've even got an indoor pool.
For reservations please contact reservations@pumeriamaldives.com or call +960 332 2833.
LIVE IT UP in Laamu Atoll
Save
Reveries Dive Village (From August 28 to September 30)
Reveries offer you a chance to experience often beauty and culture of Laamu Atoll. If you're a Star Wars fan, visiting this 'planet' should already be on your bucket list! Their Eid promotion rates from August to October begin at MVR700 for a Deluxe Single and MVR1,000 for a Deluxe Double on full board basis. They offer free use of their indoor pool, Wi-Fi and transfers from the airport are for MVR300.
For reservations please contact info@reveriesmaldives.com or call +960 680 8866.
HEADING DOWN SOUTH to Fuvahmulah and Addu City
Splurge
Canareef Resort Maldives (From August 30 to September 7)
Addu's got history, scenery and is just a wonderful change of pace for anyone who's been cooped up in Malé for far too long. Bask in the ocean or pool with wonderful mocktails and float your worries away at the lovely Canareef Resort from rates starting at US$89 per night for Single Sunrise Villa and US$99 for a Single Sunset Villa, up to US$1,319 for a triple Sunrise Villa, on a half board basis (full board is additional US$20 per person). Rates for children is US$10 for infants and US$20 for older children. Transfer from Gan Airport VIP Jetty to the resort starts at US$10 per person.
For reservations please contact reservations@canareef.com or call +960 689 6677.
Save
Veyli Residence (From 28th August to September 10th)
Visiting this unique atoll is an adventure in itself. For a fantastic stay in the far south, amidst the glorious waves of the famous Thoondu to mucking about in the picturesque Kilhi, consider a stay at the comfy Veyli Residence, the Eid Rates are MVR5,000 per adult on a bed & breakfast basis at a Garden View room, including water sports. For return domestic flight transfer from VIA to the hotel, the rates are MVR5,000 per adult and MVR4,000 per child.
For reservations please contact sales@veyli.com or call +960 777 5226.