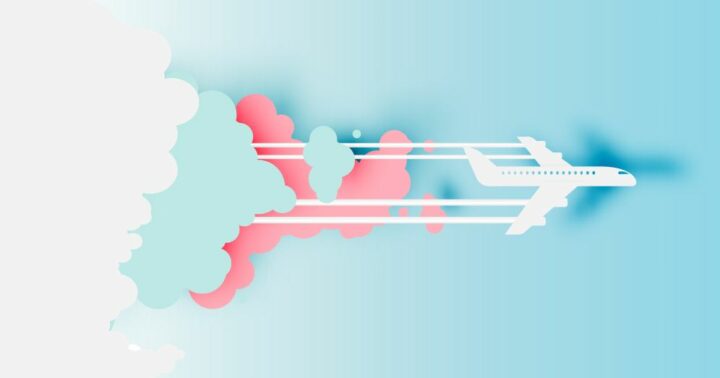 Guest transfers: A step beyond a lasting first impression
You are on a plane on its final approach to Velana International Airport, the main gateway to the Maldives, and what you see when you look outside is one of the most idyllic scenes one can witness and is often described as one of the most beautiful places on Earth. Offering unparalleled views, what you see are tropical islands dotting the horizon, with their white sandy beaches and endless hues of blue. There is nothing wrong with daring visitors to count the number of gem-like islands seen from the sky as they come in for their landing.Tourism was introduced in the Maldives some 40 years ago. From humble beginnings, it blossomed into what we see today as the world-renowned luxury destination, and today contributes a third of the country's GDP. It started off with US$20 room rates and guest transfers costing travellers as little as a dollar. Today, guest transfers are a million-dollar industry.The first five months of 2018 saw a record 2,036,406 in passenger traffic at Velana International, a nine percent increase in passenger numbers in comparison to the same period last year.
2017 saw a total of 1,389,542 in visitor numbers. The bigger question we face today is, can the Maldives sustain visitor numbers? Can it have more? And what facilities and products need to be in place to attract more visitors. And when it comes to increasing visitor numbers, the old saying "you never get a second chance at a first impression" is something we must factor.
From a visitors' point of view
Guest transfers were one of the main topics of discussion at the Hotelier Maldives GM Forum 2018, held at Kurumba Maldives on April 18, 2018. "Everyone is asking whether we would be able to sustain these numbers, whether we can have more and what are the facilities and products that are needed to be put in place to make sure that it is sustained," said Dr Simad Saeed, the Managing Director of CDE Consulting, during his presentation on the topic.
The view from the aeroplane when a plane comes in for landing will have an effect on the traveller, but the people and the services that are offered as they disembark are what really counts. It's the transfer to their final holiday destination, be it a high-end luxury resort, hotel or guesthouse, that is one of the most exciting parts of their holiday. "With transfers and travel, we are actually talking about making the first impression and also making sure that it becomes a lasting impression," he stated. "When you come into the Maldives, the first impressions come from the airline you fly in, the immigration and customs experience, toilet facilities at the airport and such," Dr Simad added.
Emirates is the leading carrier flying to the Maldives in terms of seats annually with 541,974 in 2017, according to the Maldives Visitor Survey conducted by the Ministry of Tourism. SriLankan Airlines is at 317,466 while Turkish Airlines and Qatar are at 192,763 and 191,700, respectively. The study shows that we have about 300,000 direct seats annually from Europe, about 1.4 million seats from the Asia-Pacific and about 800,000 seats direct from the Middle East.
Some key findings of the study regarding hotel transfer show that one out of two transfers is via speedboats; speed boats constituted 47% of hotel transfers, seaplanes 33%, domestic flights 17% and public ferries 5% of transfers. When it comes to waiting time at the airport, the survey shows that 23% of those questioned had to wait for one to two hours while 11 per cent said that they had to wait three hours or more at the airport, with most of the delay stats coming from domestic flights.
"The first thing that really gives a wrong impression is when you have to wait a long time at the airport. It seems that domestic flights need to plan out a way in which the waiting time can be reduced," commented Dr Simad. Two per cent of guests claimed transfer times were longer than five hours, which is a significant number when considering 1.3 million guests.
Regarding pricing, domestic flights were considered the best value for money. 48 percent said that seaplanes were too expensive while 50 per cent said that they were good value for money and 2 per cent said that they were cheap. The same stats for domestic flights were 32 per cent saying that they were too expensive, 64 per cent saying they were good value for money and 4% saying that they were cheap.
"The first thing we need to improve is the kind of personalised information that we give to guests on hotel transfers. It is sad to know that there are guests who expressed that the information they were provided were either poor or very poor," Dr Simad said.
What affects guest transfers?
What are the factors affecting these trends? The GM Forum delved deeper into the topic in a panel discussion moderated by Dr Simad; featuring A.U.M. Fawzy, Chief Executive Officer of Trans Maldivian Airways (TMA); Abdulla Niyaz, Deputy Head of Maldivian Ground Operations, Island Aviation Services Limited; and, Abdulla Nashid, Managing Director of Villa Air."First of all, we need to identify the three categories of Maldives' tourism sector; luxury, middle and low, and serve separately. Looking into the luxury market, these guests need special services, which we should be charging for," said Nashid. "Though guesthouses is a low-end market, we should not be differentiating when it comes to basic services. What we see at some domestic terminals is not acceptable. We also need to establish an immediate and efficient connection, and this is something we need to put an effort into improving."
One trend that was noticed in 2017 was the huge rise in last minute bookings during winter. "The biggest challenge we face is in providing ideal transfer services to all the passengers. One advantage of Maldivian is that we employ turbojet, propeller and seaplanes, which complement our services during the daytime. We need to be ready for such sudden changes and capable of serving them," said Niyaz. Commenting on the issue, Abdul Haris, Managing Director of national carrier Maldivian said: "There are several factors that are external to the airline. Our objective is to ensure that we meet the connection of international airline passengers at departure or arrival. Certain times due to infrastructural limitations, simultaneous departures and arrivals have caused schedule changes.
"However, the developments we see now with a new runway, new domestic and international terminal is a solution to these limitations. It is crucial to understand the role we play in being the national carrier; we have a role that means we have to be always ready to tackle any situation that might arise for a passenger."
When it comes to transferring delays, there are numerous factors contributing towards it individually or combined. And for TMA, the world's largest seaplane operator, unfavourable weather conditions and international flight delays are the two most prominent factors. "Such delays are beyond the control of anyone and therefore we work together with the resort and the airlines through a very transparent and proper line of communication to minimise the impact of such delays," commented Fawzy.
"We have a team of highly trained professionals in every department to ensure that delays arising due to any reason are addressed efficiently and effectively ensuring the disturbance to guests will be minimal. Our operations team constantly monitor the flight schedule to best accommodate any change that arises in this dynamic process, to minimise delays and maintain a smooth operation throughout the day."
New developments changing the scenery
Velana International's bid towards becoming a "world class airport" is seen to be one of the major factors which will address the numerous issues facing guest transfers. The developments, the most ambitious and most expensive project undertaken hitherto in the Maldives, will see the development of a new 3400m x 60m Code-4F runway, expansion of both international and domestic facilities, a new passenger terminal targeted to serve 7.5 million passengers annually, development of passenger boarding gates or contact gates, etc.
The project, which is currently in full swing has seen the reclamation of 88 hectares of land required for the new runway, with the runway and international apron ready for the inaugural flight by the last quarter of 2018.
"With the development of infrastructure in the country and the expansion of the aviation industry itself will bring promising results to guest transfers in the Maldives. TMA, being the largest seaplane operator with over 25 years of service experience and being the pioneer of seaplane operations in the Maldives, our outlook is to go beyond in extending superior service to our customers on land and in the air," said Fawzy.
Need for bolder ambitions
Essentially what is important is to have collaborated efforts. The tourism industry of the Maldives is like a turn-key project. When the passenger arrives in the Maldives several components act diligently creating this lasting impression which means every traveller will be consciously choosing to become a repeated traveller."With the increase of bed capacity, our aim is to cater to the increase in volume. Certain sectors have limited traffic due to limited bed capacity which means transit time between destinations for a passenger may arise and with a single runway, holding time for a passenger may arise. So, these new developments are paving the way for passengers to have a positive first impression. If carefully invested in these components, then the quality of service will be a notch up," said Haris.
Commenting on how Velana International is key to leaving a lasting impression, Fawzy said: "Convenience, efficiency and overall hospitality will go a long way; availability of basic infrastructure such as clean, comfortable waiting areas, availability of clear and visible direction boards, friendly and well-trained staff to help and guide guests as and when required, efficiency of overall airport procedures etc. can have a huge impact on the overall experience of guests."
The new runway is designed to serve aeroplanes ranging from commuters to the largest passenger aircraft in the market such as A380-800 or B777-200LT with maximum payload and range and will increase the capacity from its current 12 aircraft to 36 aircraft per hour. The new international passenger terminal will open with a gross floor area of 78,000 sqm and six passenger boarding gates and contact stands for wide-body aircraft. And it will be expanded to 96,525 sqm and contact gates will be increased to nine.
While the current facilities are designed to serve one million passengers, the new IATA Level B facilities will have the capacity to serve over seven million. While there are a total of 12 domestic airports established across the country, and nine are under different stages of development and in the pipeline, another three are set to be operational by the end of 2018. With the development of infrastructure in the country and the expansion of the aviation industry itself will bring promising results to guest transfers in the Maldives."Our outlook is to go beyond in extending superior service to our customers on land and in the air. We make certain that apart from being the fastest, we provide the safest and most convenient mode of transportation in this beautiful island nation. We are determined in continuing to provide our valuable guests with their experience of Sun, Sand, Sea and Seaplane vacation and a memory to cherish for a lifetime," said Fawzy.Commenting on the developments, Haris said: "Our aim is to establish on-time scheduled flights to all our sectors and provide two to three hours minimum connecting time for passengers. As an airline, we are actively assessing routes that will benefit the economy even if commencing that route may be a loss for the airline. This way we are benefiting all our stakeholders and the nation."
Considering Maldives' ambitions to further develop the tourism sector and increase the number of visitors, it is time to be bolder and revisit this target of assuring a "lasting first impression". The time is now to take this a step beyond and ensure that every single visitor leaves with a "picture-perfect first impression", with their minds set on returning to the beautiful shores of the Maldives again.