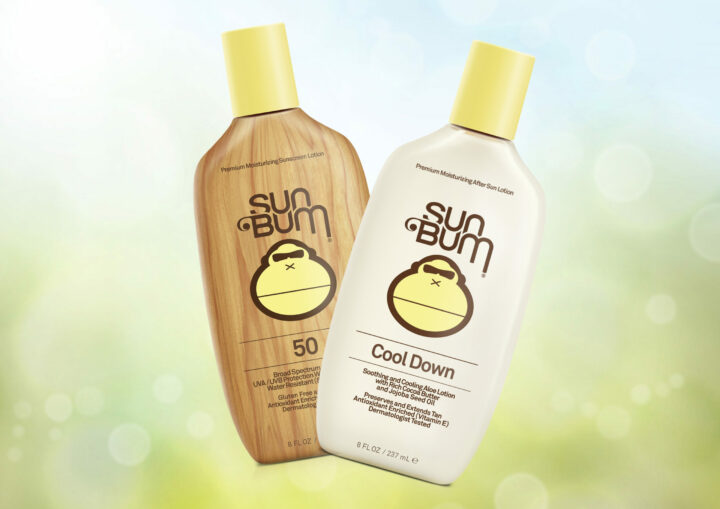 Sun Bum Sunscreen: Bottling Summer
Whether you're cooling off from the beach or packing for a long summer vacation, Sun Bum products cater to every sun lover's needs. Launched in 2010, Sun Bum caters to the environmentally conscious individual who cares about their impact on the world. With offices in Coco Beach, Florida and Encinitas, California, the company ensures all their products are reef-friendly, vegan, paraben and sulfate-free. 
Protect yourself from the scorching sun with the Sun Bum Original Sunscreen Spray. This 50 SPF spray is an ultra-sheer, dry formula that ensures protection from UVA/UVB rays, whilst simultaneously enriching the skin with Vitamin E. Vitamin E is an antioxidant that neutralizes free radicals – the primary cause of premature skin ageing. Vitamin E further decreases the chances of cancer, as stated by Live Science.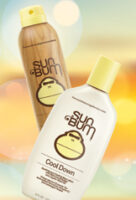 The Sun Bum Original Sunscreen Lotion is a 50 SPF grease-free lotion ideal for all your summer needs. With the slight smell of banana, it is refreshing and ideal for day to day use, guaranteeing protection from harmful UVA/UVB rays. The light, residue-free formula is suitable for even the most sun-drenched locations. 
The Sun Bum After Sun Cool Down Lotion is a sulfate and paraben-free lotion that is perfect for cooling the skin after a long day in the sun or as a soothing rescue treatment for when you may not have applied enough sunscreen for full protection. Aloe vera, is a renowned treatment for sores, burns and is especially effective for sunburn. Sun Bum's 'Cool Down' Lotion is enriched with soothing Aloe and Vitamin E, which provides intense hydration to the skin, gently restoring its natural moisture balance. The formula is quickly absorbed, leaving the skin smooth and soft after applying. 
The components are similar to the sunscreen and spray, with ingredients including Vitamin E; an antioxidant that neutralizes free radicals, aloe lotion as an emollient tropical extract, soothing sensitive skin and cocoa butter, a natural protective skin moisturizer derived from cocoa beans. 
A large number of reviewers commended the product for containing environmentally friendly ingredients, the non-greasy texture and the light, pleasant smell of the sunscreen. It is dermatologist approved and non-comedogenic. The sunscreen spray is ideal for all skin types and ensures an oil-free, water-resistant, reef-friendly sun protection experience. For optimum use, apply liberally all over the body 15 minutes before heading out into the sun. It is advised to avoid the delicate eye area and to reapply the product 80 minutes after sun exposure.
The Sun Bum formula is hypoallergenic and reef-friendly. Sun Bum follows the recommendations and guidelines set by the Skin Cancer Foundation (SCF) and the American Cancer Society. All of Sun Bum's Original sunscreens have been tested, approved, and recommended by the SCF.