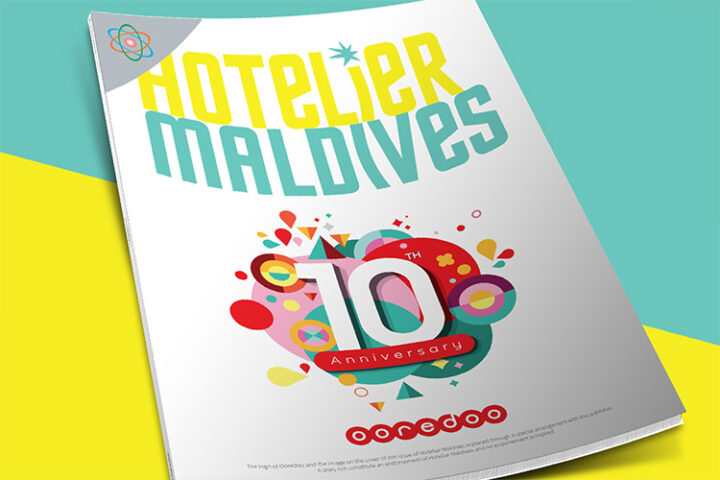 Suppliers' Stories edition of Hotelier Maldives is out now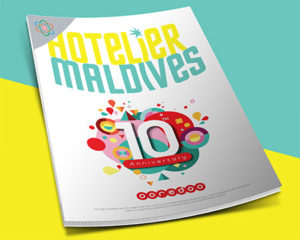 Issue 10 of Hotelier Maldives magazine is out now, filled with news and updates from within the industry including tourism indicators, hotel reviews, interviews and guest columns.
The cover story of this edition features a selection of local resort suppliers – the root and backbone of the travel and tourism industry, without whom, the industry's fine dining cultures would be almost nonexistent today.
The first to be featured is Bestbuy Maldives (BBM), one of the leading providers of resort supplies in the country. BBM is also the lead sponsor of the annual event, Hotel Asia Exhibition and International Culinary Challenge, held in the Maldives for the past 11 years.
Also sharing the cover story is Seagull Foods Group – who grow their own agricultural produce on the island of Maafahi, United Food Supplies (UFS) who specialise in temperature controlled goods, and SIMDI, dealing with world-renowned products such as alcoholic beverages, consumer goods, and who are reputed to have established exclusive distributorship agreements with some of the world's top companies.
This issue's featured GM is veteran hotelier Lyle Lewis, General Manager of Conrad Maldives Rangali Island, who talks about guest expectations, challenges and 'having the best hotel team in the country'.
We review Baa Atoll's Kihaad Maldives in our regular Hotel Review section and we feature an exclusive interview with Armagan Gunaydi, the Managing Director at Robinson Club Maldives.
The cover of this issue celebrates the 10th anniversary of Ooredoo in the Maldives. Featured in the magazine is a look back at the company's growth over the past decade and an exclusive interview with Ooredoo Maldives CEO Mr Vikram Sinha.
Also in this edition, Renate Hermes – Group Spa Director of the Duniye Spa's- writes an in-depth column exploring how resorts can integrate wellness across all aspects of the resort experience.
Hotelier Maldives is published every two months and is distributed to all key industry stakeholders, including suppliers, hoteliers, restaurateurs and service-providers. The magazine is also available for subscribers who would like to keep up with the developments in the industry.
Hotelier Maldives was first launched in January 2014. The magazine celebrates, promotes and features the achievements and happenings in the tourism and hospitality industry of the Maldives and related events in the region and beyond. The magazine is published by Perspective Pvt Ltd, (PPL).