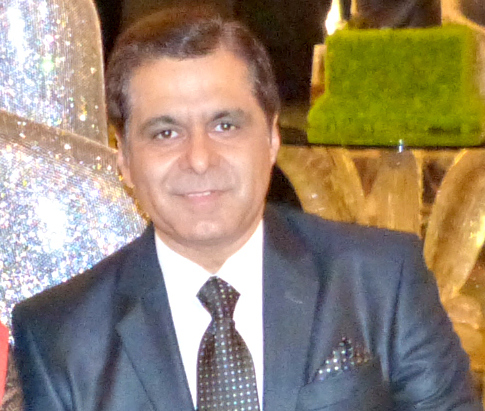 Utkarsh Faujdar of Hulhule Island Hotel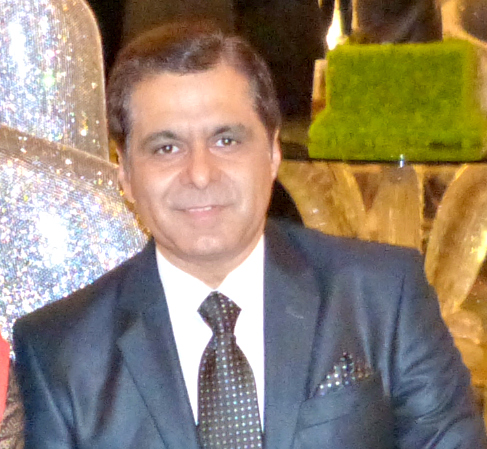 HM: How did you get started in the hotel and hospitality world?
UF: Being in a service industry where I could interact with people and could prove myself, was always a dream for me. My family saw me as an Engineer for many years until I cleared the entrance exam for Hotel Management. Once the stream was decided, they were extremely supportive of my decision. I joined as a Trainee Supervisor at a five star city hotel and left no opportunity in proving my capabilities, my work being recognized with quick promotions fostered better bonding with the team and our guests, giving me a vivid direction and that's how the ball started rolling. In fact, my first brush with hospitality started at home. The warm and welcoming manner in which my parents looked after family and friends visiting us is still etched in my memories.
HM: What attracted you to the Maldives?
UF: Maldives is known globally for its pristine beaches and picturesque lagoons and I had heard about celebrities visiting this exotic destination. Having handled operations of city hotels for a decade, I wanted to enhance my skills and showcase my capabilities on an international platform. I have always challenged my accomplishments and I was certain I could contribute to the dynamic tourism industry of Maldives. It has been a great journey since then as I was extended support from all concerned and I feel privileged being in this island country.
HM: Have you worked in other countries or regions in a similar capacity?
UF: Yes, before joining HIH I was successfully heading one of the prestigious Oberoi properties in India. That provided me a substantial foundation needed by a hard core professional. They being the pioneers in hospitality in India have a benchmark for their team and I was fortunate enough to be exposed to most intricacies of what all goes into running a successful organization.
HM: How long have you been working in the Maldives?
UF: Well, it seems like yesterday but I have been here nine years. Since there is so much to learn and contribute to this industry, numbers are just a figure. Yet, so much more can be done. Supportive authorities and an understanding management is conducive to the growth of an organization and its team. Maldives is a great destination and it has been a pleasure for me to be a part of its hospitality industry.
HM: Can you tell us what makes HIH unique, other than the hotel being positioned as a transit hotel?
UF: For the last couple of years HIH was adjudged as World's Leading Airport Resort at the prestigious World Travel Awards which is indeed a milestone. Though HIH is situated on the airport island, the facilities and features offered here match that of any city hotel while the beach area and leisure facilities are in line with other resorts in Maldives.
Generally, airport hotels are associated with guests in transit wherein they are bound to halt for their connecting flight or a transfer while in our case, time spent by transit travelers at HIH remains a part of their holiday as there are enough activities keeping them busy. We being placed so strategically, our endeavor is to ensure that guests enjoy their holiday as they arrive in Maldives and check in at our hotel. Before departing from Maldives, tourists could indulge in leisure activities prior to flying back home. Guests continue experiencing an extension of their holiday at HIH rather than spending time in transit.
HM: What has changed since the hotel rebranded a few years ago?
UF: I am a firm believer of the adage "Change is permanent, all else is transitory". To be recognized globally in a competitive age we need to continue improving the existing standards along with efficient practices, moulding ourselves to the needs of travelers. Thinking much ahead of times, implementing policies and bringing changes when time is ripe is crucial for the product to be well established and in demand. Apart from the product, the team has greatly benefitted from various global recognitions, as they have been part of rebranding they have a greater understanding of concepts and procedures.  They have a stronger Resume and experience of being associated with a reputed brand giving them immense job satisfaction.
HM: What are the main challenges of managing a transit hotel?
UF: The functioning of a transit hotel calls for satisfying guests with different expectations. As guests are hastily taking connecting flights or transfers to their respective holiday resorts, the services extended towards them are comparable to international standards and swift. Moreover, HIH caters to a mix bag of guests apart from guests in transit, longer staying guests like airline crew and business clientele.
Normally one associates a transit hotel with basic services and limited facilities but that makes HIH different as the elaborate services and facilities are in line with the profile of guests visiting Maldives, a luxury destination. The self-positioning of HIH to ensures that guests experience HIH as an extension of their holiday rather than spending time in transit makes it distinctive and satisfying for the entire team at HIH.
HM: What do you think are the main attractions for investors in hospitality and tourism in the Maldives?
UF: Maldives in itself is a high profile destination and surprisingly this luxury segment is on the rise. Guests are willing to spend substantial amounts for a holiday here, as this experience is unparalleled because of the unique concept of one island, one resort.
There is surely a tremendous potential for investors.
HM: Do you foresee yourself in the same role into the future?
UF: I am passionate about the hospitality industry and see myself associated with it in any form, be it operations, administrative, consultancy or counselling. I aspire for handling enhanced responsibilities. Since I have been with hotels for more than two decades, I see myself contributing in this industry in a bigger manner. Every experience is a learning opportunity and I enjoy the responsibilities allocated based on my potential.
HM: Can you share a little bit about any new projects in which you are involved in?
UF: Recently we have acquired Madifushi Island in Meemu atoll and are in the process of developing a resort on this island. This would be a great product with a distinct design and features. This means exciting times are in store for us. Madifushi Island Resort along with Hulhule Island Hotel will provide a great holiday combination for guests and tour operators.
HM: What do you envision for HIH in the future?
UF: HIH is patronized by its revered guests for the niche product and exemplary service standards they experience here. As always, it would be our endeavor to be popular among them as they have immense faith in us and we would want to take this relationship even further. With the other property coming up in a few years HIH would still be bustling with guests and activities.
HIH will continue striving in excelling further, enhancing guest satisfaction through concerted efforts of the entire team. We will continue to maintain and improve on the facilities, features and standards with special focus on overall service enhancement.
HM: What kind of attitude do you try to instill in your team? And how important is the team for the success of the hotel?
UF: Attitude and habits cannot be instilled; they are learnt. While recruiting youngsters we come across a mix of personalities, some easy go kinds and the sincere ones. We shortlist candidates with an aptitude for learning and positive attitude, making sure they are groomed professionally. Sound work ethics, courteousness, gelling as a team, multi-tasking, flexibility are some virtues we stress upon. Working in a healthy atmosphere surely promotes leadership qualities and bonding is easier. All these global recognitions have been possible only with the contribution of HIH team.
For the budding hoteliers, I would like to convey that passion to delight is a must to make them more effective while enjoying their work, no matter how trying situations are. Consistency is another key factor that makes a difference, as one becomes more dependable and responsible. Last but not the least, I firmly believe in professionals being perpetual learners. "Leadership and learning are indispensable to each other" summarizes it beautifully.