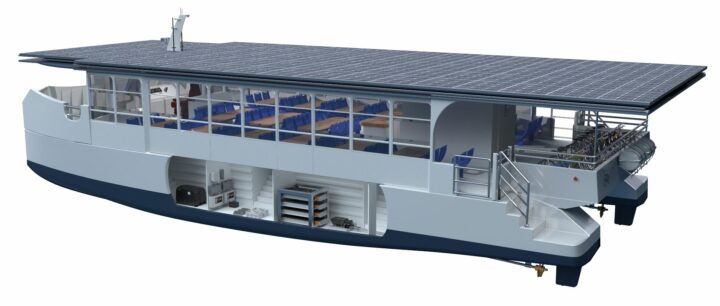 Torqeedo: Revolutionary electric boat propulsion
Electric and battery-powered systems are taking the world by storm, and riding strong in the new waves of technological advancements is Torqeedo – a company which is revolutionising the world of electric boat propulsion systems.
Torqeedo specialises in outboards, inboards, pod drives, hybrid drives, sail drives, batteries, accessories and spare parts. Torqeedo products, a subsidiary of Germany-based DEUTZ AG, are marketed and distributed by dTECh Company Pvt Ltd – DEUTZ has been a trusted brand in the Maldives for the past two decades.
Torqeedo aspires to provide a wide range of products with intelligent, superior technology alongside clean and uncompromising drive systems that are environment-friendly. It is set apart from others in the industry since it is a company solely bent on providing environmentally-friendly and clean motors with better performance.
With threats such as global warming and climate change looming on the horizon, Torqeedo revolutionised the industry and paved the way for the future, where boats stray away from the traditional diesel based motors. The field of electric mobility is being hailed the safest, cleanest and most reliable option, and Torqeedo has become pioneers and leaders of this industry with its consistent service and high-quality futuristic products.
Miles ahead of any other challenger, Torqeedo currently offers 32 electric boat drives ranging from 1 to 160 HP along with a large number of functional and innovative accessories such as solar charging technology, high-performance lithium batteries, a smartphone app etc. Its products are reputed for the simple and easy manoeuvrability and the strong propulsive power at slow motor speeds. The motors are extremely easy to manoeuvre thanks to their continuously adjustable forward/reverse movement.
The ability to charge from any power socket, or depending on the model, the ability to solar-charge is also one of the most beneficial and convenient features of Torqeedo motors. The motors are so quiet, that you can converse normally on board even at full speed. Any worries and fears about fuel costs disappear with the electric and hybrid-powered Torqeedo motors. Torqeedo motors make transport a very clean affair with no pollution or fears of leakage. The company's attractive products are available in more than 50 countries such as Portugal, the USA and France.
Founded in Cologne, Germany, DEUTZ is one of the leading manufacturers of innovative drive systems and the parent company of Torqeedo. With more than a century of experience under the belt, DEUTZ primarily focuses on the development, production, sales and service of diesel, gas, alternative fuels, hybrid, hydrogen and electric based drives for professional use.
dTECh Company Pvt Ltd aims to provide the finest products to the Maldivian marine and power sports industry. dTECh Company is the sole distributor of DEUTZ products in the Maldives along with several other BRP and recreational products of some of the most noteworthy names in the industry. For more information on dTECh Company, call (960) 778 1614, email info@dtech.com.mv, or visit www.dtech.com.mv.