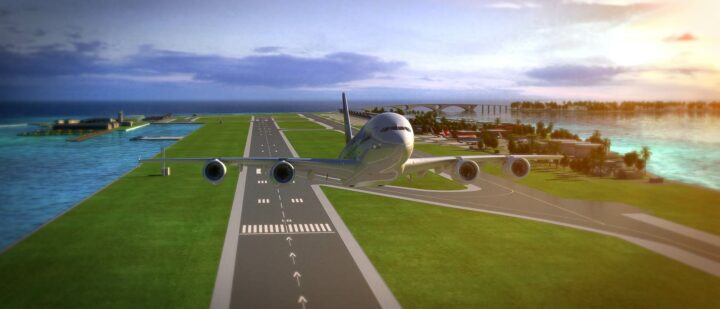 Velana International Airport – Gearing Up for the Future
Velana International Airport (VIA), which served 4.9 million passengers in 2018, has embarked on the largest development project in the history of the Maldives by investing over $1 billion to revolutionise VIA into a world-class airport.
This transformation will increase the passenger handling capacity and improve the operational efficiency of the airport, enabling it to accommodate increased passenger traffic. The master plan unveiled includes a new passenger terminal building, a runway, a cargo terminal complex, a fuel farm, an apron and a seaplane terminal.
Better connected
The new international passenger terminal building, designed to offer IATA Level B service, will have an increased built-up area of more than 78,000m2 accommodating up to 7.5 million passengers annually. Further developments include aero-boarding bridges, and state-of-the-art baggage handling systems. The new building will eliminate the space constraints faced by the existing terminal, and will host a wide range of F&B outlets, retail spaces, lounges and other services.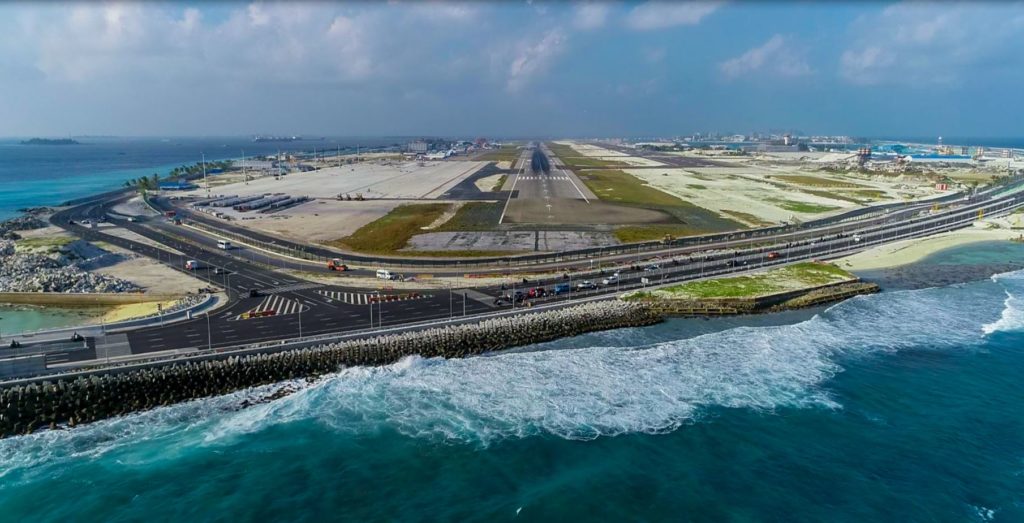 The new code-F runway, which will measure 3.4km in length and 60m in width, will be constructed 190m offset from the existing runway. With this development, VIA will be able to accommodate A380 aircrafts, which are the largest used in commercial operations today. Instrument landing systems are available on both sides of the runway with ICAO Category 1 approach lights.
Located away from the operational area at the north-west of VIA, the new fuel storage facility will be approximately 37,000m2, roughly three times the size of the current fuel farm. With this development, the fuel farm will hold 45 million litres of jet A1 fuel, 1.0 million litres of diesel and 0.1 million litres of petrol. Along with new fuel storage expansion, there will be a fuel hydrant system installed at VIA, improving safety and shortening service time for the airlines.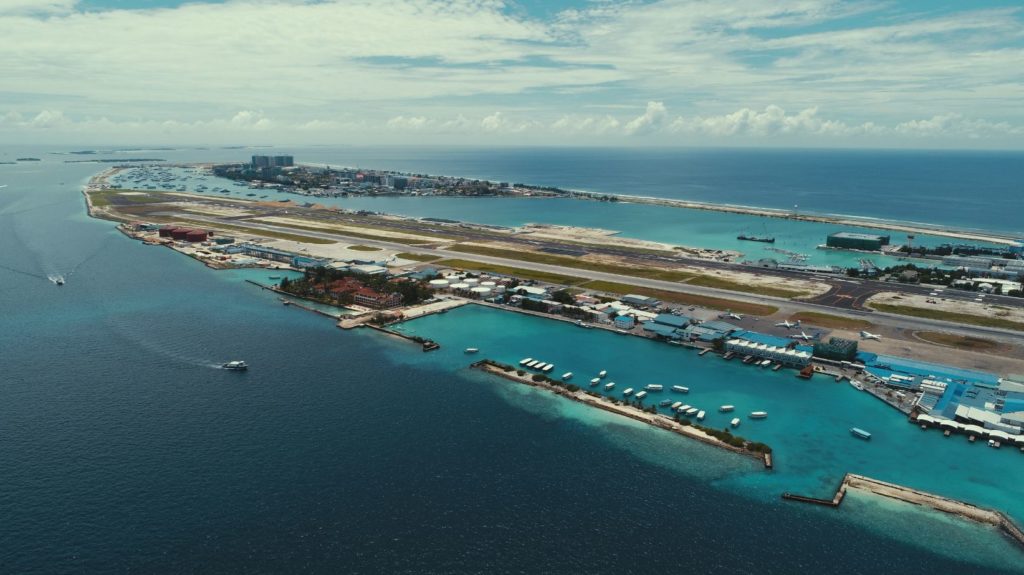 Improved facilities
VIA houses the largest seaplane operation in the world. The new seaplane terminal project, designed to meet international standards with full NFPA fire-compliances, a seaplane maintenance facility or MRO. This new facility will accommodate more than 80 seaplanes on docks, which is 50% more than the existing docks. The four-storey modern seaplane terminal will have new facilities such as VVIP areas and dedicated arrival lobbies. Additionally, the 28,000m2 of floor space can accommodate spacious lounges, extra boarding gates and office spaces.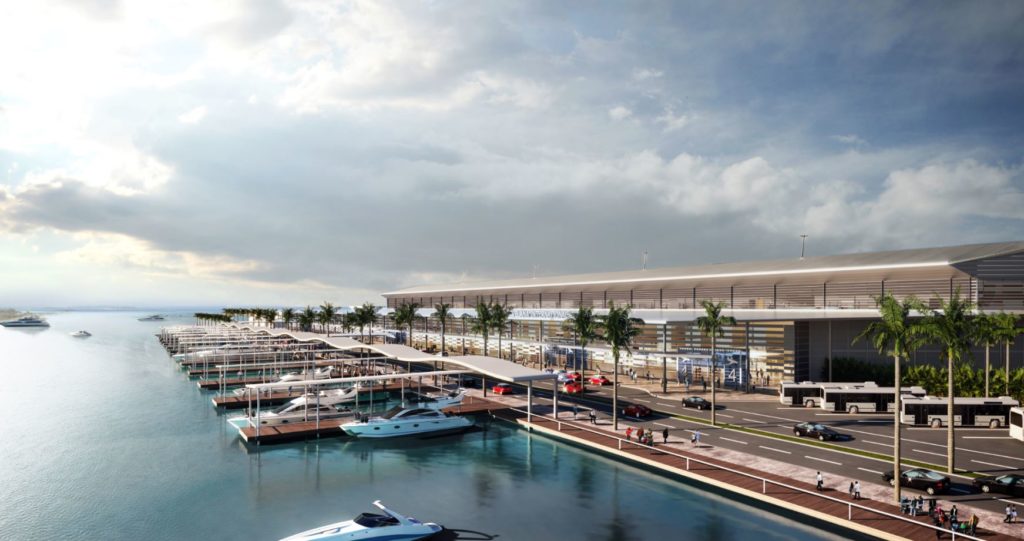 The new cargo terminal complex will come with an export and import terminal; ample office space; cranes for loading and unloading cargo; and equipped with modern facilities. It is estimated that 80,000t of cargo will be processed a year.