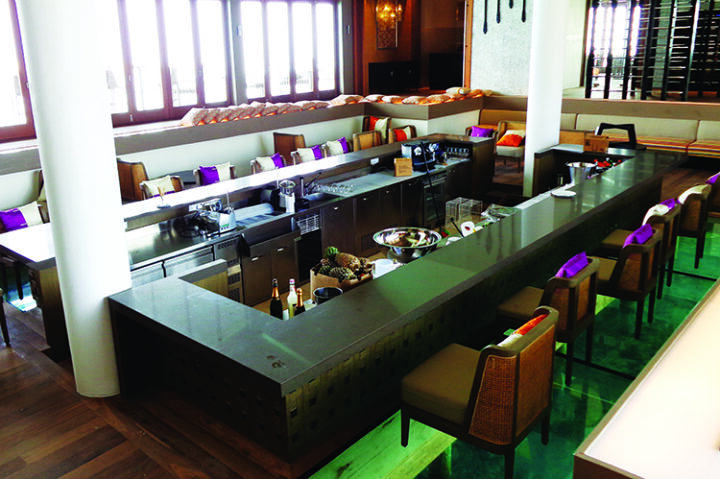 Wattson: comprehensive industrial solutions for resorts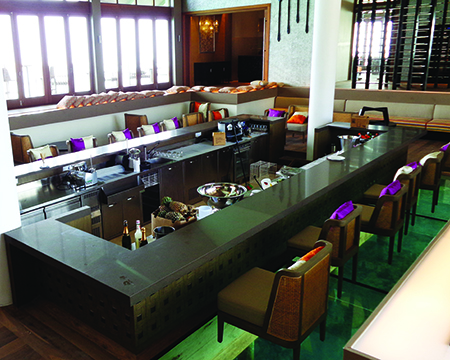 Wattson, formed in 2009, is a well-established company based in Maldives that provides industrial solutions. The company installs machineries at resorts and industrial islands, trades in related goods and provides technical advice.
Director of Wattson, Ahmed Shiham, tells us about the beginnings of the company. "My other partner in this company has worked in this industry for a long time, he has dealt with these products over a period of 18 years. We are both close friends, from 15 years ago, and we decided to do this professionally", he explains. "There's no company in the Maldives that provides after sales services in addition to delivering products and services. Everyone makes a company and delivers kitchen equipment, laundry equipment, or bar equipment. But there's no continuous service. And since there's no company providing a full solution, we decided to do that. We want to provide our customers with a full solution, we don't want to just sell products".
Since the beginning of the company, Wattson has supplied machineries for kitchens, cold storages, laundries and bars to over 20 resorts in the Maldives. "Basically what happens is, when a client wants to build a resort, they would give us the drawings of an outlet. For example, if it is a kitchen we'll then ask what the client would be cooking. And by using the menu and according to the needs of the menu we would then design the kitchen. After this, we would bring changes to the design according to the client's needs. And after that we hand it over to Giga (manufacturer) for production. The production is custom made to fit into the drawing. Then afterwards the Wattson team would install it at the property and also take care of the after sales service. Before the machines arrive our technical people would also go the property and identify where the gas points and electrical points should be along with other such matters. All this is done so that when it's finished there wouldn't be any mistakes and also to make sure that it's beautiful". The building and installation of Wattson's products is handled by a team of local professionals that have over 10 years of experience in the field of industrial and commercial building and installation trade.
The products delivered by Wattson are of top notch quality. "Basically we handle four international brands. For example the kitchen equipment is from Giga", explains Shiham. Giga is a leader in the production of professional cooking equipment since 1967. Wattson's supplies for cold rooms come from Tonton, a renowned company that provides tailor made solutions for the F&B industry. The laundry equipment provided by Wattson is from Imesa and the company also has affiliated with 3E Solutions, a company specialized in waste management. Additionally the company also provides some of the safest LPG solutions. "We install professional gas lines, of high quality and at the European standard", says Shiham. The company also provides Apreys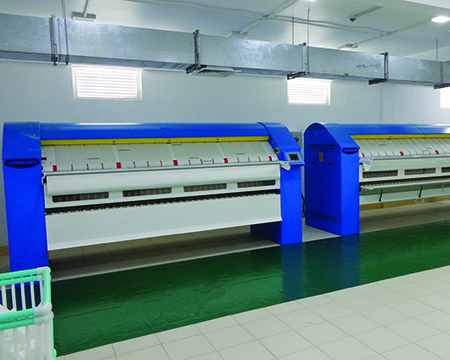 temperature tracking devises. "Air circulation is a problem faced by many clients these days and Wattson provides a solution for this. Our solutions allow our customers to maintain the temperature of for example a kitchen, by using both hot and cold air", explains Shiham. The international products and tools supplied by Wattson is a long list. It includes everything from switches, pumps, heating elements, electrical ancillary products, water ancillary products, gas taps and knobs to lamps.
"When it comes to service, our main focus is the after sales service and support", says Shiham. Services provided by Wattson also include design and consultancy, building and installation, and repair and maintenance.
Over the years Wattson has gained quite a reputation for providing solutions to the resorts in the Maldives. "We supply to the entire Champa group. One of our recent most notable work is Gasfinolhu. There, the kitchen, laundry and cold storage is from Wattson", says shiham. "Additionally Island Hideaway also has Wattson products, our products were also used in the Mirihi renovation and this year we've started working on Furaveri. These are just recent projects and we've conducted many more in the past. Atmosphere Kanifushi is one example of this. We are also currently negotiating with a lot of companies; we are negotiating on four or five projects at the moment", says Shiham.
Shiham sees all of Wattson's projects as triumphs. "All of these projects are achievements. Every project is a challenge and every client is different. They want different things and different clients have to be approached differently. A small matter for one clients is a huge matter for the other and vice versa, so how we do things have to be different for every one of them", Shiham explains.
Although Wattson has successfully attained a reputation in the Maldives, according to Shiham there's still a long way to go. "Although we supply to over 20 resorts currently, we've still got a lot of market to capture in the Maldives. And we at Wattson are currently focusing on this; we've recently created our marketing department for this purpose". Furthermore, Wattson's plans for expansion is not just limited to the Maldives. "We will be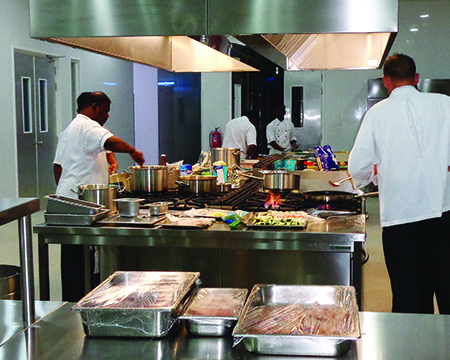 launching our services in Colombo this May. We will be supplying the same brands there too", Shiham says.
During the company's existence, Wattson has created a reputation for supplying world class machinery and providing fast and innovative solutions in custom designing. The company pays a special attention to cleanliness and hygiene since most of their products are related to food preparation and laundry. Their continuous after sales services, the heart of their business, ensures that all their customers are continuously satisfied, and furthermore, Wattson assures that the customer's property is both aesthetically pleasing and functional, so that the customer can better cater to the needs of their own clients.