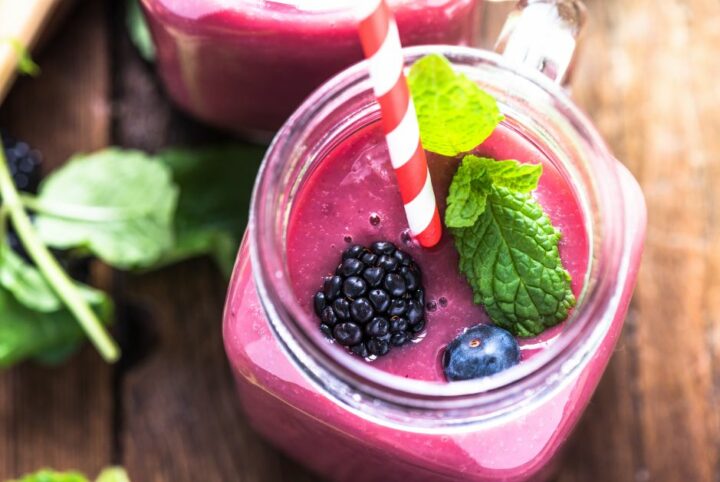 Wellness; the uber trend in hospitality?
Rewind back a couple of years and for most holiday-makers, the concept of wellness rarely went beyond spas. From carefully curated massages and scrubs offered in luxurious facilities, to the occasional yoga session in the morning, the definition of wellness remained very confined and vague. But today, the scene has shifted to more travelers looking for a true escape, not just to relax a tired body, but to calm an overly stressed mind. This is where the hospitality industry comes to play.
With lifestyles becoming more hectic day by day, people have been prioritising personal wellbeing and integrating aspects of it into their holidays. The hospitality industry, especially within tropical destinations, has been observing a shift from party-centric holidays, to soothing escapes. Last year, the wellness industry raked in a whopping US$3.7 trillion (2016, Global Wellness Summit) within the global economy. Beyond the spas, holiday makers have been putting their trust in different ends of the wellness spectrum to embrace healthier habits.
What constitutes the present wellness industry?
As a word, it might be modern. But as a concept, wellness dates back to the ancient times of the Roman baths. Over the years, "spa" has created an identity for itself while "wellness" is still trying to find its true place. WHO's definition of health, "a state of complete physical, mental and social well-being and not merely the absence of disease or infirmity", is what laid the groundwork for wellness in the mid-20th century.
An estimated breakdown of the wellness industry cluster shows surprising results. While the component of "spa" contributes to the industry, other elements of the cluster have overtaken it. The cluster has separated elements that are wellness-oriented approaches and conventional medical-oriented approaches. Beauty and anti-ageing tops the wellness cluster, with healthy eating and nutrition contributing the second largest chunk, and the spa industry ranking number 8 out of the 10 sectors.What trends need to be fueled?
Several institutes have predicted select wellness trends that travelers are moving towards this year, with the Global Wellness Summit identifying 8 trends for 2017 and beyond. Together with trends identified by other institutes, below are some of the key trends with huge potential for hoteliers to tap into.
The modern man
The origins of spa saw men being very inclusive in the scene, yet overtime, spa and wellness became an approach that had more of a feminine touch to it. However, recent trends are showing the evolution from the "macho man" to the "modern man", who is more accepting of escaping to a wellness holiday, with properties branding packages just for men. A "Gentleman's retreat" may include a more active itinerary with activities such as boxing, aqua fitness and winding down with a massage or even a skin care routine.
Preventative health and beauty
For more and more people, ageing gracefully is becoming a personal target in life. The mass appeal has provided a rise in preventative health care, with holiday makers seeking anti-ageing options to slow down the biological clock. A rising popularity for this is also coupled with travelers seeking stop-smoking retreats to help break bad habits and build the first steps to a healthier lifestyle. It is time for hoteliers to embrace the trend of ageing gracefully.Eating well on holiday
Long gone are the days when you see every single guest load up daily on sausages and fried eggs at the buffet breakfast! This is the age of detox, proportioning nutritious meals, ridding the body of toxins, keeping away from certain proteins such as gluten not by need, but by choice.Holiday-makers are starting to explore more holistic resorts where dining and wellness are integrated. Fasting and ridiculously small-sized diet portions are not in the picture anymore, replaced with organic and filling meals that provide an overall satisfying experience.
What does this mean for the Maldives?
Many of the predicted trends are already in play, with more resorts and retreats planning to cater to these travelers with different experiences. In September 2017, the Wellness Summit by Hotelier Maldives will bring together all the movers and shakers within the Maldivian hospitality industry, in an attempt to explore the potential to fuel the trends for the wellness industry in the Maldives, and imagine innovative directions to move forward. The next article in the series will look into the current state of the wellness industry within the hospitality scene in Maldives, exploring the minds of key innovative leaders.Aminath Ishrath is a Contributing Editor specialising in wellness at Hotelier Maldives. She is also a freelance writer and content curator from the Maldives, with a passion for travel writing. With a Bachelor's in International Tourism Management and a Master's in Business Administration, Ishrath is keen to keep exploring the Maldivian travel and hospitality scene. Four things she is obsessed with; sunny days, quite beaches, lone hammocks and coconut palms!You can reach Ishrath on ishrath@perspective.mv.