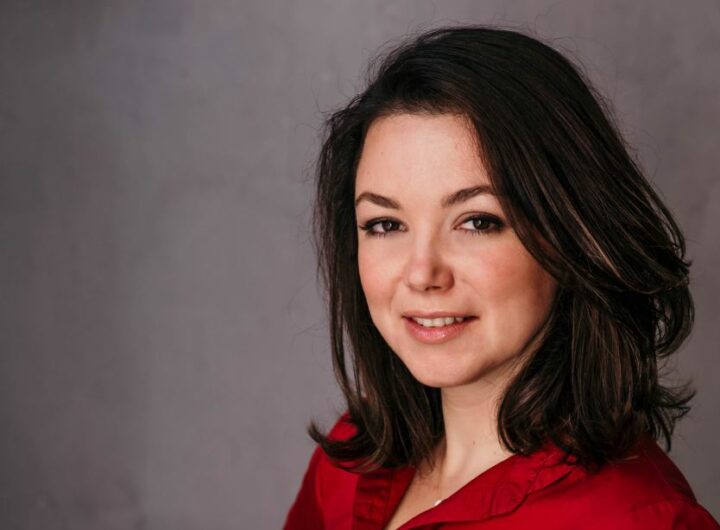 Women in Hospitality: Anna Luttsau, Director of Sales, Fairmont Maldives Sirru Fen Fushi
Anna Luttsau is the Director of Sales at Fairmont Maldives Sirru Fen Fushi. Anna completed her studies at the Tver State University in Russia. She has always been passionate about travelling, learning and experiencing different cultures. Here, we speak to Anna about her career in the hospitality industry and working in the Maldives.
Hotelier Maldives: Why did you choose the hotel trade?
Anna Luttsau: It was quite a long journey for me to reach the hospitality industry, and my very first step towards it was a part-time job while I was still at university. I joined a boutique travel agency that focuses on tourism in Australia and New Zealand. This is when I discovered the world of travelling. Within my first week at work, I realised that I was in the right direction. I spent five years exploring this industry and was able to spend some time with the luxury travel trade segment where I had unforgettable projects with MICE companies. I enjoyed travelling so much that I considered joining the airline industry at that point in time.
Then, I took an opportunity to be part of a Business Development team in the hotel industry. I was offered to join the Sales and Marketing Department at Grand Hyatt Dubai. It was a huge step for me since accepting this job meant relocating to a new country which was a complete change from my routine and professional life. A year after being in this position, I was promoted to a manager and could not think of being in an industry other than hospitality. Throughout my career, I was so lucky to have come across the best leaders and trainers.
I would say that both my passion for travelling and high standards of service are the reason for me being in this industry. Looking back, I still can't believe how I deep drowned myself in an elegant and beautiful industry such as hospitality.
HM: Your appointment is very recent as you only took possession of your office three months ago. Is it a source of pride for you to be working for Fairmont Maldives?
AL: Working with Fairmont Maldives is indeed a great source of pride, and there are quite a few reasons for me to feel this way. First, it is an honour to be part of AccorHotels group which just introduced the Maldives as a new destination to its portfolio. I am looking forward to seeing great results very soon as our commercial and operational approach is completely in line with my inner image of the perfect classic luxury resort.Also, we have an amazing team to work with, starting with our leader Denis Dupart who is a legend at the company and there is a lifetime opportunity to learn from such a professional. Not to forget that I really appreciate and adore our product: I consider our Secret Water Island with strong Fairmont standards, along with a masterpiece of Underwater Museum by Jason deCaires Taylor located in our lagoon, as a very strong complex product. I already can see it becoming a landmark property of the Maldives.
Last but not least, having worked for five years in the Maldives, I realised how important the development and implementation of ocean protection initiatives are. I cannot mention environment development programme of our 9 km stretch of reef that's unsullied by many of the degradations that other reefs in the regions have endured. It matches my own perception and beliefs.
HM: You've led sales teams in other establishments previously, in different environments. What particularly inspires you to work in the Maldives?
AL: The market of the Maldives is a very unique market and I will not even start talking about the beauty of this destination. Year after year, it is being ranked as one of the top luxurious destinations worldwide. It is a true paradise with very a unique travel trade arena, especially if we are talking about the luxury segment.Being in the Maldives, we are really at the top of the worldwide hospitality pyramid but with our daily routine, we tend to forget about it. Every single request, contract, meeting with partners, the experience of guests is a pure luxury in the Maldives. You will never receive the same experience as any other destination. This is what motivates and challenges me every day.You can feel it, especially when meeting with colleagues from other destinations. There is a high level of interest to hear about working for such a beautiful destination, even from the representatives of legendary hotels worldwide: moments like these make you feel proud.
HM: Would you say that career advancement was more difficult for a woman ten year ago, particularly due to the so-called "glass ceiling"?
AL: I can't say much about it as my career started 10 years ago (right in time!). Having said that, I can admit that I received the best support and recognition from my direct managers since I started my career. Also, I have a lot of inspirational examples of women holding the roles the doing the best out of their job not only in hospitality.
HM: Was there ever a key moment in your career?
AL: As I mentioned earlier, the step of moving to another country for a new opportunity was remarkable for me. Since I joined AccorHotels group, it brings me more and more opportunities for self-development, learning, and growth every day. My horizons for the past few months were pushed away much wider. I have a strong feeling that my key moment is yet to come.
HM: As a sales director, you are heavily involved and committed to your team. What do they give in return?
AL: Our team is as new as our resort. We are at the beginning of our journey. At this stage, even every small win is something big. Step by step, we are getting stronger, and we are learning and complimenting each other. We see more results and the best return I can get from people on my team is their growth.
Fairmont Maldives Sirru Fen Fushi is a new project for the team and nothing makes me happier than seeing my team members excited about new areas of responsibility, more knowledge, experience, and discoveries.
HM: What do you like most about this post?AL: Being in the position I'm currently in, I have the opportunity to influence the entire performance of the hotel. The positive feedback received so far from my colleagues is definitely a big source of motivation. I enjoy working with my team, and shoulder to shoulder, we will build the setup of the new beautiful resort.Fairmont Maldives Sirru Fen Fushi is the place where glamour meets culture. The set of elements like the longest pool in the Maldives, glamping experience in Luxury Tented Villas, our family story with the emphasis of discovery of the natural world, arts self-expression and many other, make the stay at our resort truly unforgettable. Another reason as to why I love my job and position is that I was able to maintain a strong professional relationship with my travel trade business partners with whom I worked with for years.
HM: What are your future ambitions?
AL: All that we have in our private and professional life is about broadening our own horizons. I truly believe in it. We should keep our thought on an unlimited level. Per Aspera ad Astra. Stars are even further than our imagination. Never limit your borders and keep moving. Always keep this in mind and you will write your own success story.