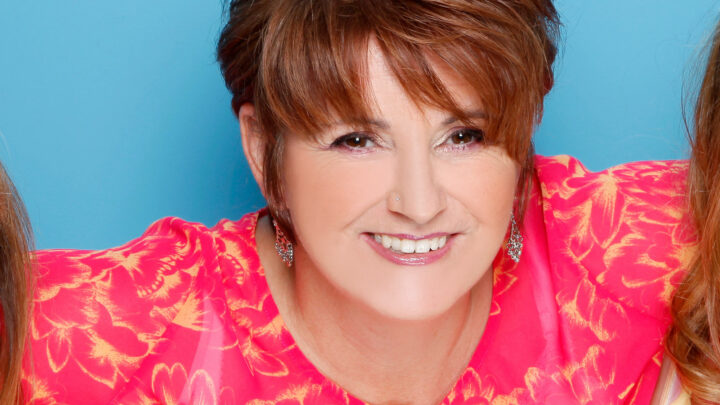 Women in Hospitality: Michelle Flake
Michelle Flake has been working in the Maldives for over a decade. Having started working in the hospitality industry in her early teens, Michelle has worked with some of the big names in the business such as Kuoni. She set up her own travel agency in the Maldives 'Koamas Travel' in 2014. Here, we talk to Michelle about her career – her future plans and what she attributes her success to.
Tell us how you got started in hospitality, what attracted you to it?
I started when I was 19 when I moved to London. To move to London was a big deal, people didn't move to London from where I was from, a small farming town in the north of England. I worked at the reception in a four and a five-star hotel, Hotel Russell, in Russell Square.  The hotel was popular with businessmen as well as tourists as of course London is the Capital City and we were located within working distance to the British Museum, Oxford Street and located in the heart of the West end. The Hotel Russell was also one of the hotels that airlines would use in the event of a flight delay out of Heathrow. It was not uncommon for us to get a call to ask if we could accommodate 250 people who would be with us in 30 minutes. This could be quite challenging but it was also rewarding in many ways as of course it boosted the hotel's revenue. Overbookings were also quite a regular occurrence as we were competing with many other hotels so the hotel reservations would always oversell the rooms in order to maximum occupancy.   I really enjoyed the interactions with the guests as you met all different kinds of people and different nationalities. The employees were also a mixture of nationalities which made the work interesting and fun and a nice working atmosphere. The experience gave me confidence and brought me out of my shell. It was my first taste of the hospitality industry.
You've worked with some big names in the business like Kuoni. Tell us a bit about your career.
I worked as a travel agent in Yorkshire, it was a very small independent one in my hometown. We had a lot of regular clients who would travel to the same destination, even the same hotel every year. We had wealthy students taking a gap year, and I planned their round the world itineraries.  One year I approached one of the coach companies to let us have a coach for the day and I organized a little 'Mystery Tour' for some of our regular clients.  I was their Tour Leader for the day and I enjoyed it so much, that I decided to apply to Thompson Holidays for a job as an overseas rep.
Working overseas as a Rep was probably some of the best years of my life so far, as whilst it was challenging it was also great fun.   You get to deal with so many different situations. On top of your usual customer service, you may deaths and assaults to deal with, accidents, natural disasters and huge complaints due to construction work. It's character-building and it certainly made me a lot stronger person. I worked for Thomson Holidays for 6 years in various countries around the world.
I joined Kuoni in 2000 and came to the Maldives where I was placed on Kurumba. The highlight, really, was looking after the Atoll Explorer Cruise boat and I still have very fond memories of Captain Fulhu and all his crew.
In 2003, I took over as the Kuoni Destination Manager, which involved me being responsible for overseeing the operation for 6 Kuoni Head Offices. I had an international team of representatives as well as admin to Manager (23 staff in total in high season). The job was very challenging at times, but Kuoni was a fantastic company to work for and I built up some amazing contacts with the resorts, many of which I still have today.
Can you tell us a bit about Koamas Travel? Was it very challenging setting it up? What plans do you have for the business?
I started Koamas in 2014. The challenge was that I needed a local partner as I am a foreigner, but luckily I have a great partner who is happy to let me take control of the business. I'd already had some experience setting one up, I knew what to expect and what challenges we would face as a new company. The thing to remember is that you can't expect instant results, you have to take things slowly. You have to learn how to walk before you run. Also I'm very passionate about the destination and I have repeat clients, who recommend my services. This is the key. If you build up a good reputation then happy clients will recommend your services. I also think as a Manager or Director you should be very hands on and know everything that is going on in your business. As for our future plans, we hope to keep on going, growing year by year. It's important to keep trying to find different ways to get yourself noticed, to stand out from your competitors and to keep growing the business.
2016 so far has been challenging I think for all agencies, as the business has really dropped. There are various reasons for this, and a lot has to do with economic problems in some countries which brought in a lot of tourism to the Maldives. The main thing is to keep positive. The tourism industry always has its ups and downs, so you have to ride out this period and wait for things to pick up, which I think they will. I think in some ways it can be a lot harder on local agencies as we focus on inbound business to the Maldives, unlike international tour operators who will sell many holiday destinations, so they will just sell another destination to clients who find the Maldives too expensive.
How do you distinguish what travellers are looking for and how do you provide it to them?
There's a lot of emailing back and forth so you build a good rapport with them. By the time, they come here you feel like you know them. It's about giving personal service and that's what I enjoy, especially when people come to me not knowing the destination. I have several questions that I ask and one of them concerns their budget, which you really have to ask because you could end up wasting your time and theirs quoting resorts that are way over their limit. You have to try and get to know your client, and find out what is important to them in terms of the style of the resort they are looking for. Everybody is different and what is important to one client may not be important to another. What one client may like may not be what another client likes.
Also, you really have to explain things to people, especially those who have never visited the Maldives before. They may not really understand that it really is a country made up of islands and that seaplanes cannot operate at night. My experience as an overseas rep has really helped me as I often had to deal with unhappy clients because a travel agent had 'miss –sold' them a hotel or promised them something that they shouldn't have done.
I strongly believe that we have some excellent local travel agents in the Maldives who are far more knowledgeable about the destination than many of the Big International Tour Operators and we are more passionate about the destination.
What changes have you observed in the Maldivian market?
In the early to mid-2000s, there were quite a number of chartered flights coming in from Europe and now we've really lost the mid-market segment, most of the charters are being diverted to long haul destinations such as Mauritius, Thailand, and the Caribbean. There are some fantastic luxury resorts but I think now it is time to have more middle range resorts and do something to encourage the charter flights to come back.  I would like to personally see Addu developed as it offers some history and culture, which is something different.
You recently received the Destination Expert 2015 for Luxury Travel Guide, could you tell us a bit about that? Why do you think they chose you?
I was really quite surprised. I did an article for them, a question and answer spread that they asked me to do, about the Maldives. They said they wanted to do some more articles on the Maldives and I suggested doing a series based on different themes: honeymoon, family, and luxury resorts, all-inclusive and so on. During the course of putting this all together, I was informed by my contact from the publishing company of the guide that he had nominated me for the award.  He said he didn't have any influence on the decision as the judges were independent individuals from the hospitality and tourism industry.   I really didn't think I would stand a chance of winning but I felt honoured just to be nominated so when I won I was really over the moon and very proud.
What would you attribute your success to? In a field dominated by men, what does it take for a woman to succeed?
I'd say it's my work ethic. It's not really a job so much as a way of life. You really have to love the work that you do if you're in this line of business. I start at 5am some mornings and work until 10pm.  Clients often express their surprise at how quickly I respond, not matter what time of the day or night it is.
When my siblings and I were growing up my dad would say 'that nothing's handed to you on a plate, you have to work hard for it'. Growing up in the UK, when you're in your teens you're encouraged to get a weekend Job so that you start to learn the value of money and the importance of working hard.
I also had an excellent boss here, Annie Watling. She was the best boss I'd ever had. She taught me how to manage myself, how to manage people, how to be a leader. She was such a strong lady, and so passionate about the destination. I learnt a lot from her and very proud to have had her in my life.
You've got to work hard if you want to succeed. There's no point blaming anyone else for your failures if you, yourself do not work hard and show commitment to your work.  I would not expect anyone working for me to do something I would not be prepared to do myself.