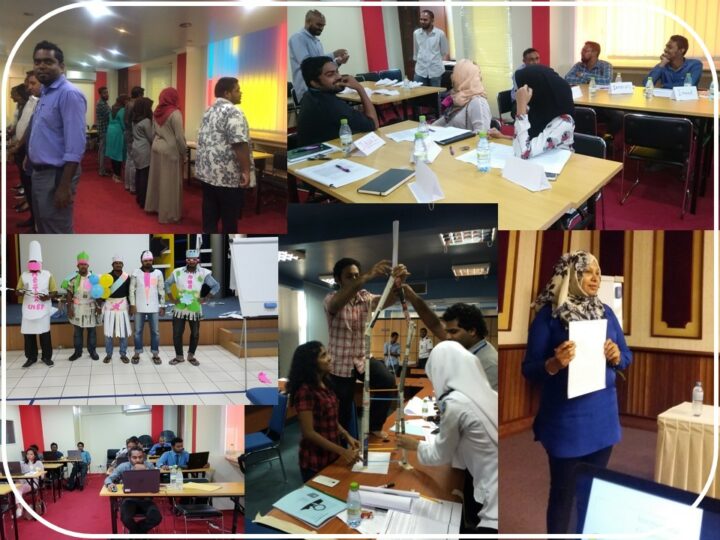 Focus Education Centre widens its service portfolio with international certifications and trainings
Focus Education Centre (FEC), a leading human capital development organization in Maldives partners with Halcyon Private Limited, a Management Solutions Experts from Sri Lanka.
The partnership brings in variety of professional services through the delivery of certification, verification and audit, and training courses.
The services includes Management System Consultancy such as  ISO 9001:2008, ISO 14001:2004, OHSAS 18001:2007, FSSC 22000:2011, ISO 22000:2005, HACCP, BRC, BRC-IOP, IFS, Global GAP, FAMIQ and ISO 50001:2011  as well in house training / awareness programs on  Quality Management systems – ISO 9001, Out bound environmental management training program ,5S awareness program, Advance 5S and TPM training program,  Energy Management system based on ISO 50001,SPC – Statistical Process Control,  (WWA)Why Why Analysis/(WWBLA) Why Why Because Logic Analysis/ (FMEA) Failure Mode Effective Analysis, Motivation/productivity improvement programs
Rasitha Niroshana, Director / Senior Consultant of Halcyon Private Limited stated "it's exciting to be serving Maldives". He further said apart from mentioned services, Halcyon has conducted special consultancy such as Kaizen Methodology, Integration of ISO System, Awareness of Microbiology and Microbial Food Safety Hazard, Good Manufacturing Practises – GMP's Supplier and Internal Audits, Cost of Poor Quality (COQ / CONQ), etc.,
FEC is a strategic unit of Focus Computers, a leader in ICT business in Maldives. Since inception in January 1995, FEC has made tremendous impact on the growth of further education, providing its recipients an opportunity to master in the fields of ICT, Business, Management, and Leadership. FEC with its corporate trainings, trains approximately 1000 plus individuals plus per year in different sectors.
Focus Education Centre (FEC) is the partners of Halcyon in Maldives and can be reached at info@fec.edu.mv or by 3335678