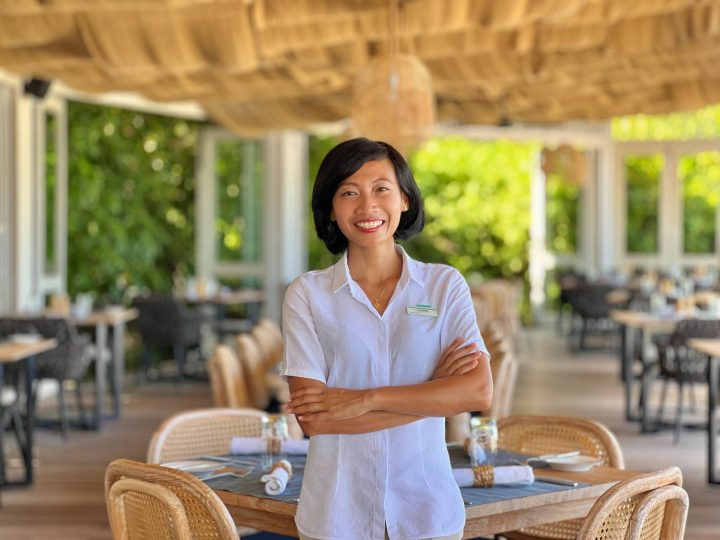 Women In Hospitality: Choris Rusdiana
Choris Rusdiana is the Assistant Food and Beverage Manager at Le Méridien Maldives Resort & Spa. With managerial F&B experience in Muscat, Oman and Bali, Indonesia, Choirs brought her rich expertise to the Le Méridien Maldives pre-opening team. Hotelier Maldives sat down with Choris to discuss her career, responsibilities, and advice for young women pursuing a career in F&B.
HM: Can you tell us a little bit about yourself and your career? 
CR: I began my career in the hospitality industry in 2008 when I joined a local hotel in Malang, East Java, Indonesia. After gaining a year of experience, I seized an opportunity to work abroad as part of the pre-opening team for the independent restaurant "Shangthai" in Muscat, Oman. I spent two years in Muscat, where I held the position of Head Waiter.
Following my time in Muscat, I joined Taman Dayu Hotel & Resort in Surabaya, Indonesia. However, after a while, I felt drawn back to Muscat and spent three years as Outlet Team Leader at Grand Hyatt Muscat.
After accumulating five years of valuable experience in Muscat, I returned to Indonesia to join the renowned The Ritz-Carlton, Bali, where I spent five years. Subsequently, I joined Jumeirah Bali for a year, further expanding my expertise in the industry.
As my passion for exploring new opportunities persisted, I embarked on new overseas venture to join the pre-opening team at Le Méridien Maldives. I am currently still serving in this capacity, continuously striving to contribute to the success of the resort.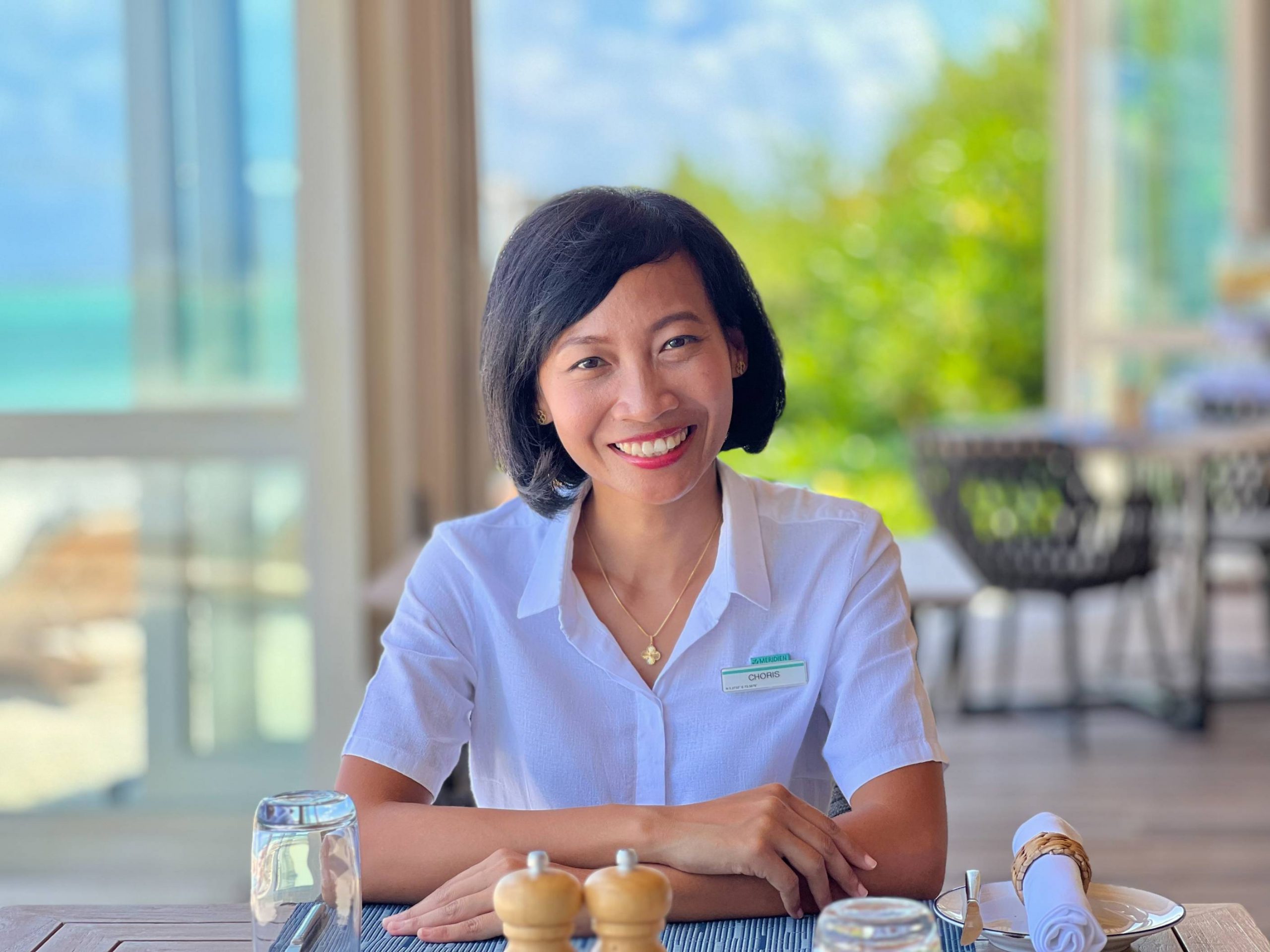 HM: How did you decide to come to Maldives and join Le Méridien Maldives Resort & Spa pre-opening team?  
CR: In 2021, many hotels in Indonesia experienced closures when faced with the challenges of the pandemic. With travel restrictions in place, I began exploring opportunities to work abroad again. I reached out to Mr. Nilesh Singh, our former Resort Manager at Ritz Carlton, Bali, to inquire about opportunities to join the pre-opening team at Le Méridien Maldives Resort & Spa.
The Maldives, known for its breathtaking beauty and world-class hospitality, presented an exciting and promising destination to further expand my skills and experiences. I was drawn to the prospect of being part of an exceptional team that would shape the resort's success from the ground up. As part of the pre-opening team, I was involved with developing standard operating procedures, training the team, and creating memorable guest experiences. The journey has been challenging, yet incredibly rewarding.
HM: How have your duties changed since being promoted from restaurant manager to assistant F&B manager? 
CR: Since being promoted from a Restaurant Manager to an Assistant F&B Manager, my duties and responsibilities have undergone significant changes and expanded in scope.
As a Restaurant Manager, I was primarily responsible for overseeing the operations of a single outlet. My focus was on ensuring smooth service delivery, managing the staff, and maintaining high standards of guest satisfaction within that specific outlet.
As an Assistant F&B Manager, my role has evolved to encompass a broader range of responsibilities. I am now involved in overseeing multiple outlets within the F&B department, including restaurants, bars, and other F&B venues. I am also responsible for developing and implementing operational procedures, coordinating with different departments, and ensuring consistency in service quality across all outlets. I play a more active role in strategic planning, budgeting, and achieving financial targets for the F&B department as a whole.
My promotion has provided me with an opportunity for personal growth and development. I am acquiring the necessary skills and knowledge to excel in my role as an F&B professional. This includes gaining a deeper understanding of inventory management, cost control, menu engineering, and enhancing guest experiences. I am dedicated to continuous learning and improvement, with the goal of further progressing in the F&B field in the upcoming years.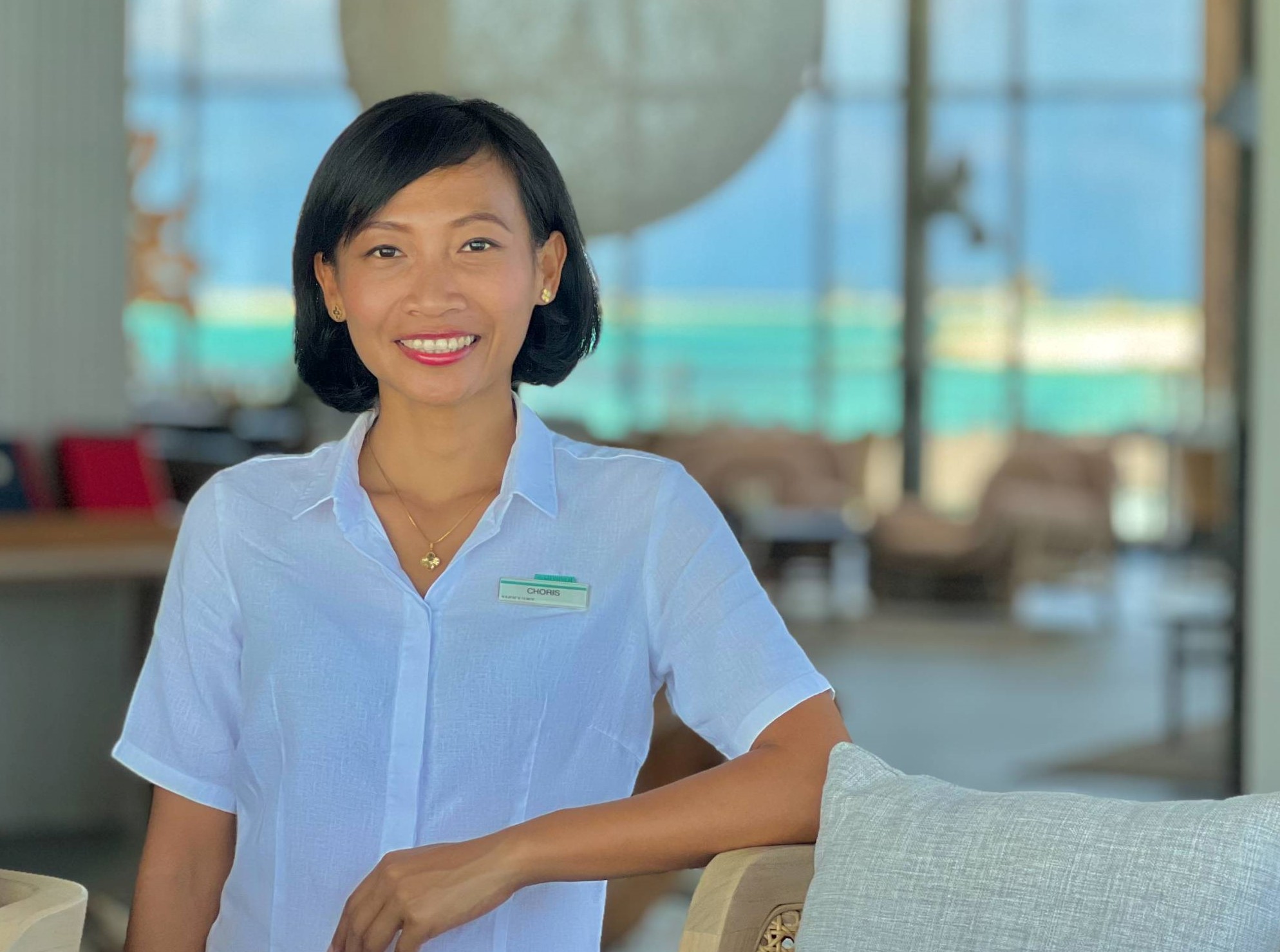 HM: What is Le Méridien Maldives Resort & Spa approach to F&B service? 
CR: We are empowered to create unique, memorable, and personal experiences for our guests. Through attentive listening and a genuine desire to understand their preferences, we can anticipate our guests' needs and tailor our services accordingly. By doing so, we not only meet their expectations but also exceed them, ensuring that their Maldives journey is nothing short of extraordinary.
Our commitment to providing exceptional service goes beyond meeting basic expectations. We strive to exceed our guests' desires and create personalized experiences that leave a lasting impression. Whether it's arranging surprise celebrations, curating bespoke itineraries, or going the extra mile to fulfill special requests, we are dedicated to crafting unforgettable moments for each and every guest. The result of our dedication and passion is evident in the number of repeat guests we have welcomed since the resort's opening.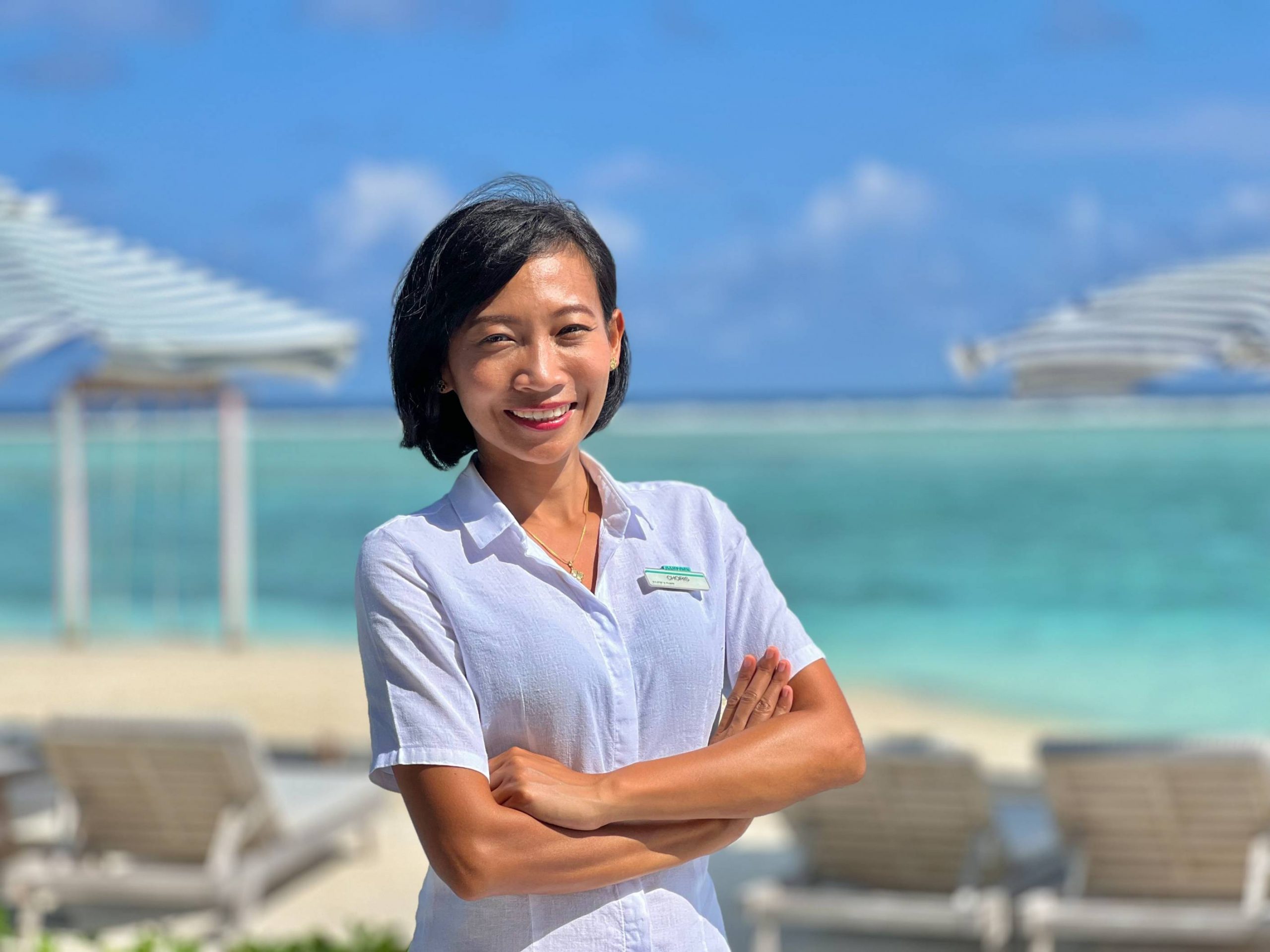 HM: How does F&B management differ in Maldives compared to Bali? 
CR: The service focus in Maldives is centered around ensuring that our in-house guests are fully entertained and enjoy their stay to the fullest. In comparison, in Bali, the focus is not solely on in-house guests, but we also strive to attract other guests visiting Bali by offering enticing experiences and promotions.
In terms of team structure, working in the Maldives provides an exciting and enriching experience due to the diverse nationalities and backgrounds of our team members. This multicultural environment allows us to learn from one another, embrace different approaches, and create a truly inclusive and collaborative work environment.
HM: As a woman in hospitality, what challenges and opportunities have you faced in your career? 
CR: Working abroad has provided me with incredible opportunities for career growth and development. However, it is equally important for me to prioritize and fulfill my responsibilities as a daughter, especially taking care of my mom at home.
To strike a balance between my professional and personal commitments, I have carefully planned my schedule to ensure that I can visit my mom twice a year. Simultaneously, I remain fully committed to my career and strive for excellence in my work. While being away from home can be challenging, I am grateful for the opportunities and experiences that working abroad has provided me. I believe that by continuously growing and excelling in my profession, I can create a better future for both myself and my family.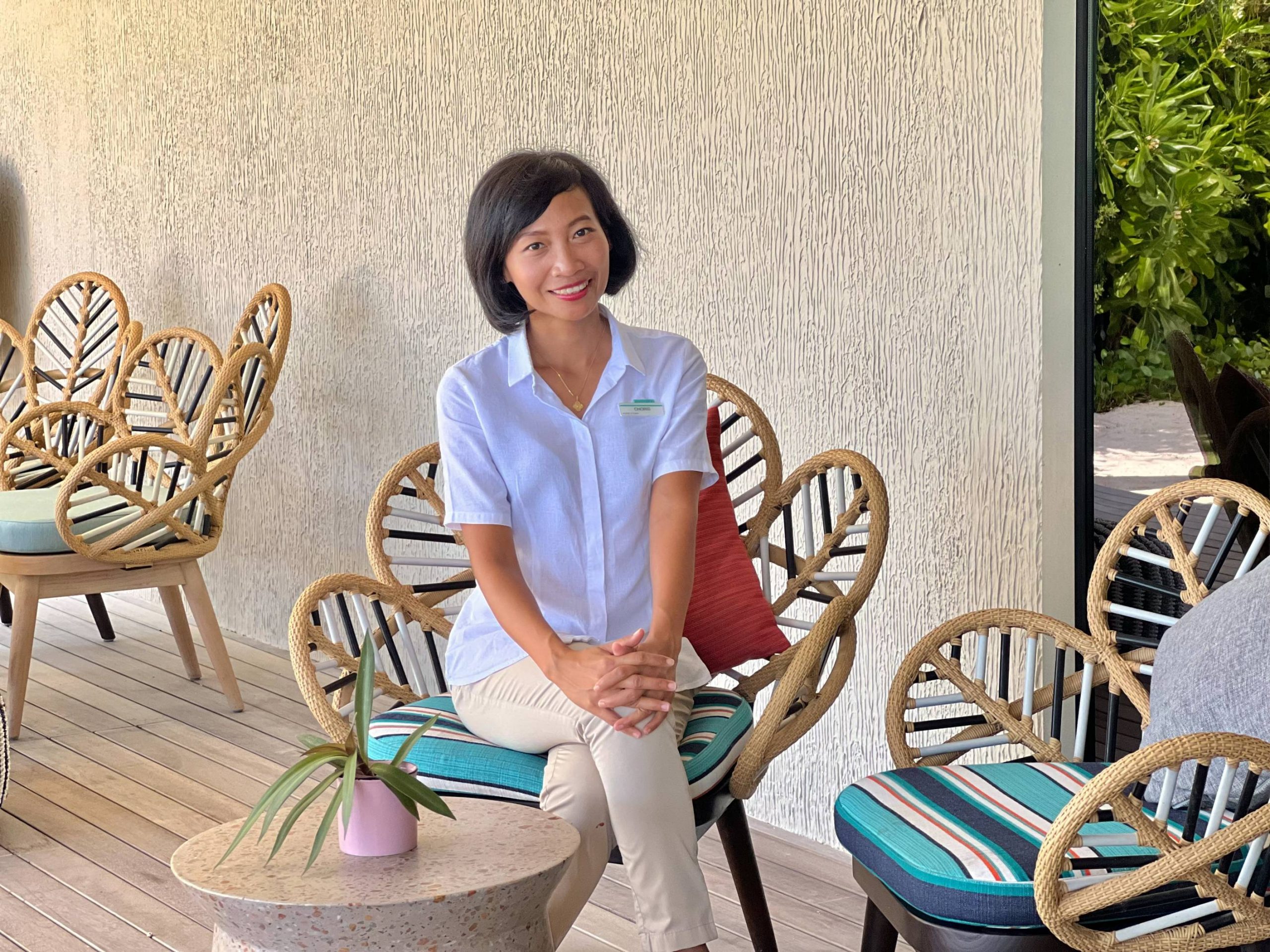 HM: Where do you see yourself in 5 years? 
CR: I envision myself in the role of Director of Food and Beverage. This is a position that I aspire to achieve as I progress in my career. As the Director of Food and Beverage, I would oversee and manage all aspects of the food and beverage operations within an organization.
HM: What advice do you have for young women looking to pursue a career in F&B?
CR: One of my favorite quotes is, "Impossible is not a fact. It's an opinion." This quote resonates with me because it reminds us that limitations are often subjective and can be overcome with determination and perseverance.
I would like to encourage all young women to believe that nothing is impossible. As a young woman, it is important to believe in your abilities, pursue your passions, and take advantage of the opportunities that come your way. Be fearless in pursuing your career goals, and remember that your determination, skills, and dedication are what will propel you forward.
The food and beverage department is a unique and exciting field where you can develop your career. While in the past, F&B was predominantly seen as a male-dominated department, times have changed. Today, both ladies and gentlemen have equal opportunities to thrive and succeed.